Ant-Man and the Wasp: Quantumania director Peyton Reed discusses how Kang the Conquerer is different from his variant He Who Remains in Loki. The teasing of Kang has already gotten fans of the Marvel Cinematic Universe intrigued with how he will impact future events in the Multiverse Saga going forward. Marvel Studios intends to take advantage of the character's time travel and alternate-reality-warping abilities to tell more complex and richer stories that will surprise and shock audiences. With Jonathan Majors portraying the maniacal villain, his versatile acting is already promising an unforgettable performance.
While speaking with Empire, Ant-Man and the Wasp: Quantumania's Reed went in depth with the character of Kang, his motivations, and what sets him apart from what audiences have already seen. When Majors was first seen as the variant He Who Remains, he portrayed him as an eccentric, yet smart enigma who had good intentions, but questionable ethics, Reed promises that his portrayal of Kang will not be as kind and has plans in store for the titular heroes. Check out what Reed said below:
Kang The Conqueror in our movie is a very different character. He's someone who has dominion over time, and he's a warrior and a strategist.
Related: Ant-Man 3's Cassie Supports Kang Dynasty's Young Avengers Theory
How Kang Is A Bigger Threat Than Thanos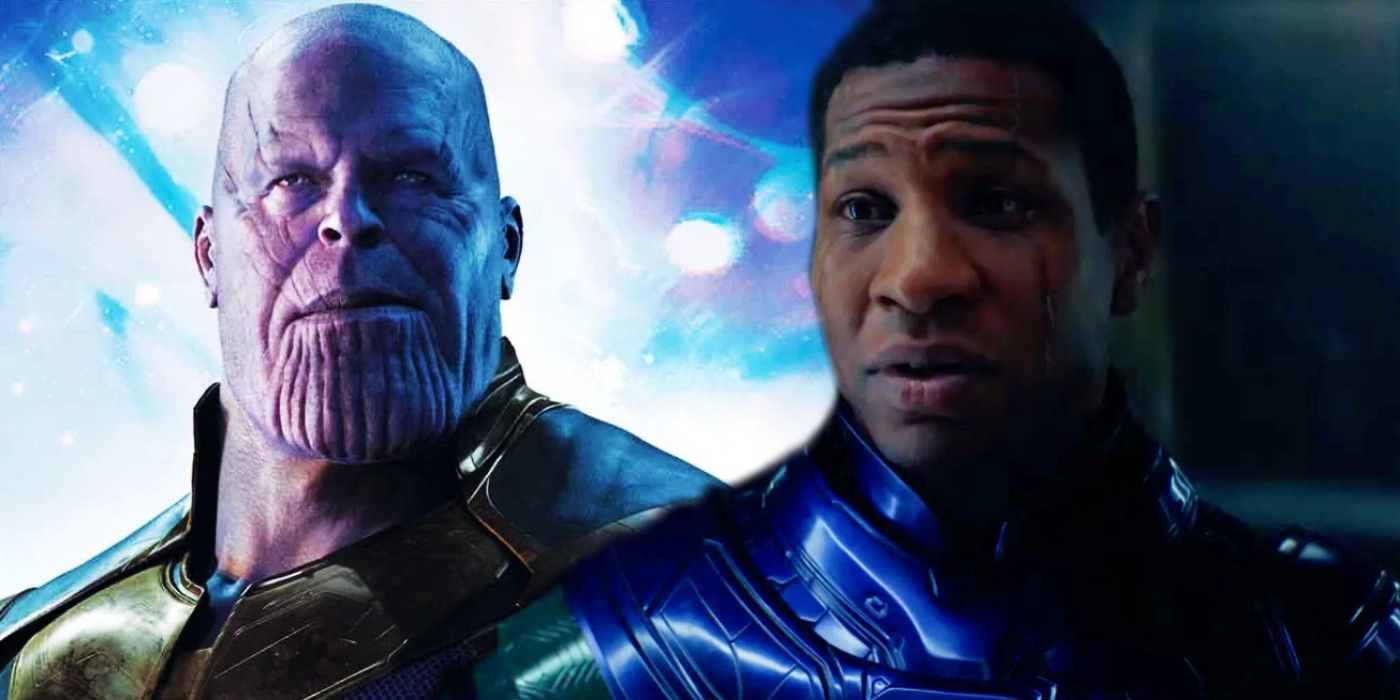 What makes Kang a bigger threat in this instance in comparison to his Loki variant is that he is set up against Ant-Man. Reed described the pairing as "interesting", as it created tension for the hero who he felt some had seen as the "weakest Avenger" and put him up against a "force of nature". The film is also meant to be the true beginning of the MCU's next big story arc as writer Jeff Loveness will also be tackling the next Avenger team up film, Avengers: The Kang Dynasty. As of right now, it is currently unknown if Majors will appear in any other MCU films between then and Ant-Man and the Wasp: Quantumania, though a previous report indicated the Creed III actor will return in other MCU projects after the Paul Rudd threequel.
He Who Remains' explanation on who he is and what will happen, was a lot to unload and made for a very tense scene, making Thanos' universe spanning plan seem minor by comparison. His speech at the end of Loki showed that Kang was already going to be a scarier and more intimidating presence, which makes his upcoming stand-off with Ant-Man all the more terrifying. Thanos was only concerned for his universe while Kang is going to spread his influence across the Multiverse, making what will most likely be a chaotic future.
With Ant-Man and the Wasp: Quantumania arriving in a couple of months, audiences will be able to see Majors' Kang and how he stacks up against his appearance as He Who Remains in Loki. Viewers who have been following the MCU should not expect to see a repeat performance from Majors and will no doubt be surprised when they see him. While the response to Marvel's villains has been somewhat divisive in Phase Four, Kang will be one of the few times when audiences are looking forward to seeing how much damage he will do to the hero.
Next: Playing MCU's Kang Is Like A Career In Itself, Says Marvel ActorSource: Empire Magazine