Kevin Bacon recalls his reaction upon first hearing his name referenced in Guardians of the Galaxy. Bacon has had a long career in Hollywood going back to the late 1970s, during which he has appeared in numerous memorable films, such as Tremors, Apollo 13, and Footloose. He also happened to be referenced in James Gunn's Guardians of the Galaxy, which introduced Marvel's rag-tag team of intergalactic criminals to the MCU.
While speaking with ET, Bacon talks about what it was like to first hear his name referenced in Guardians of the Galaxy. Having worked with Gunn before, the two were still in touch, but Bacon was never informed of the namedrop. Upon going to the theater to see the film, he states that his "jaw just dropped," having no idea that he would be mentioned. Check out Bacon's comments on Guardians of the Galaxy referencing him below:
I went to the theater opening weekend, having worked with [director] James Gunn — we had been in touch and he never warned me that this was coming. I had no idea, and I sat there and all of a sudden they're talking about me and my jaw just dropped.
Related: GOTG 3 Can Pay Off A First Movie Tease (To Give Rocket A HAPPY Story)
Guardians Of The Galaxy's Kevin Bacon Reference Explained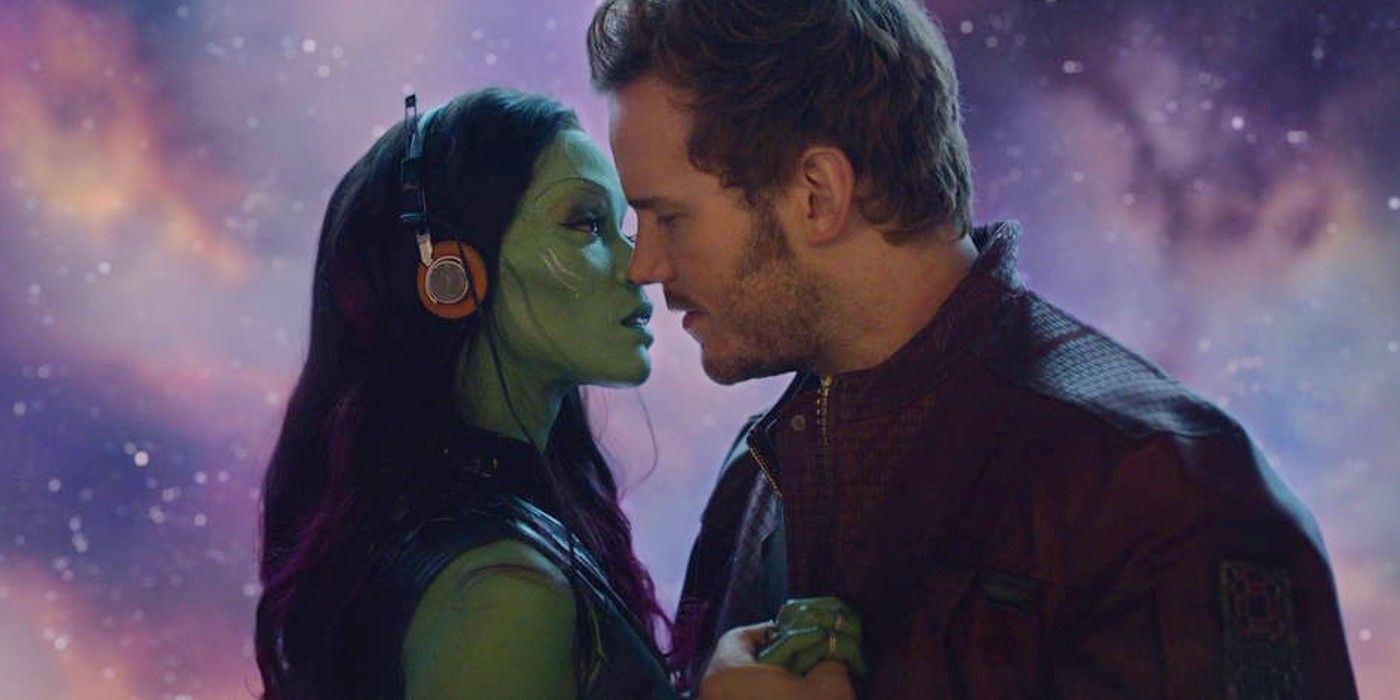 Bacon worked with Gunn on his 2010 film Super, which starred Rainn Wilson as an average Joe who decides to fight crime. Super didn't make a huge splash at the box office, but it landed with critics and audiences, while also helping get Gunn his next directing gig with Guardians of the Galaxy. The filmmaker's friendship and respect for Bacon carried over into his Marvel work, with Gunn adding a reference to Footloose and Bacon. However, as the actor reveals, he was unaware of it.
The Footloose reference in Guardians of the Galaxy happens when Chris Pratt's Peter Quill/Star-Lord is telling Zoe Saldaña's Gamora about a great hero of Earth, pointing to Bacon's actions in the film as an example of his heroism. The scene works as a funny moment between the characters, while also helping to develop their relationship further. Plus, with Star-Lord abducted from Earth in the 1980s, his character is shown pulling from what he knows from his childhood, with aspects of this permeating every facet of his life, including music and the name of his ship, The Milano. However, the Footloose reference took on a life of its own, with viewers often making their own references to the scene.
Footloose popped up again in Avengers: Infinity War, when the Guardians of the Galaxy meet Spider-Man and Iron Man for the first time. And while things could've ended there, Gunn decided to take things a step further in The Guardians of the Galaxy Holiday Special. The Holiday Special will see Drax and Mantis set out to find Star-Lord the perfect gift, which they surmise must be Bacon himself after all the references, so they embark on a journey to kidnap him. So, what started as a simple reference in Guardians of the Galaxy from a writer and director about a friend and beloved actor has seemingly come full circle, with Bacon now playing himself in the MCU.
More: GOTG Vol. 3 Will Struggle To Deliver On James Gunn's Biggest Promise
Source: ET