Good afternoon. Two long-running stories reached a climax on Wednesday, with the Liberal party finally declaring its opposition to the Indigenous voice proposal and Terence Kelly being jailed for the abduction of the four-year-old Western Australian girl Cleo Smith.
In New York, the next episode of the Donald Trump saga officially got under way after the former US president pleaded not guilty to 34 charges of falsifying business records. He marked the historic event in trademark fashion: by holding a rally.
Top news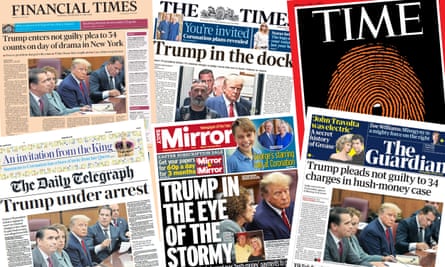 Defiant Trump holds rally after not guilty plea | Donald Trump flew from New York to Florida after pleading not guilty to 34 felony counts over an alleged conspiracy to influence the 2016 presidential election by silencing claims of extramarital affairs. "The only crime that I have committed is to fearlessly defend our nation from those who seek to destroy it," the former US president told supporters at his Mar-a-Lago estate. Here's what we know so far about Trump's arrest.

Assange visited by Australian high commissioner | Julian Assange's supporters have described Stephen Smith's visit to the WikiLeaks founder in jail as "very positive and significant". Australia's new high commissioner to the UK was "encouraged" to visit Assange in Belmarsh prison by Anthony Albanese.

Setka's wife banned from contacting PI after alleged kill plot | Emma Walters was banned from contacting a private investigator at a court bail hearing over allegations she plotted to kill her estranged husband, John Setka. Police allege Walters attempted to acquire a firearm and made threats to kill the Victorian secretary of the CFMEU last month. Walters has denied all allegations.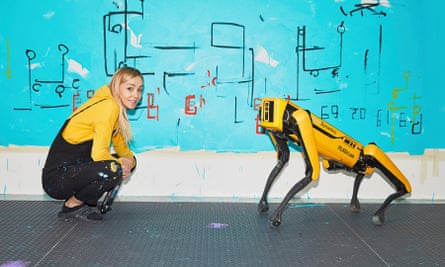 NGV Triennial to host Yoko Ono and robot dogs | Three robot dogs will be trained to autonomously paint a work over four months as part of the National Gallery of Victoria's 2023 Triennial. Also among the 100 artists and designers for the event beginning in December is Yoko Ono, who will present a large text-based work on the gallery's exterior.

Wests Tigers apologise over Anzac jersey mistake | Wests Tigers have promised to redesign their Anzac Round jersey, which used a stock image of American soldiers instead of Australian or New Zealand troops. The former State of Origin captain Paul Gallen labelled the botched design "a big stuff-up".
Full Story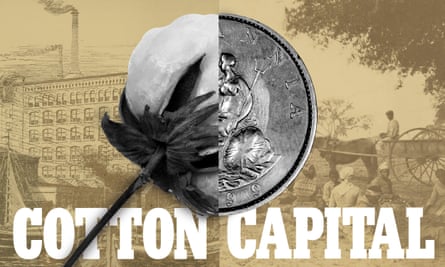 Cotton Capital: the bee and the ship
Episode one of the new Guardian podcast series, Cotton Capital, explores the revelations that the Guardian's founding editor, John Edward Taylor, and at least nine of his 11 backers had links to slavery, principally through the textile industry.
What they said …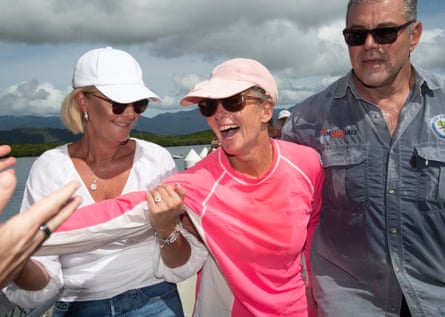 ---
"The last bit was a bit of a battle. But it's the story of my life: winds, currents, tides, everything against me; often I had all of them doing different things." – Michelle Lee, solo rower
The 50-year-old massage therapist from Sydney's north-west was feeling philosophical upon reaching Port Douglas after paddling across the Pacific Ocean. The epic 14,000km, 240-day journey began in Mexico last August.
In numbers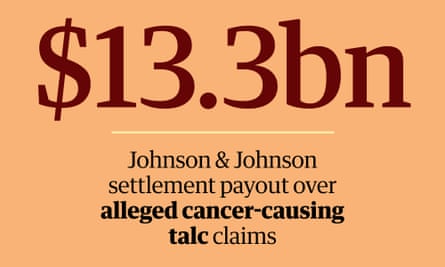 Johnson & Johnson has agreed to pay $13.3bn to settle tens of thousands of lawsuits alleging that talc in its iconic baby powder and other products caused cancer. Its original offer was $3bn. J&J maintained on Tuesday that its talc products are safe and do not cause cancer.
Before bed reads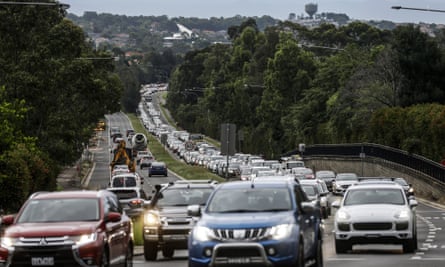 The Easter weather forecast is in (cold/wet in the centre and east, mild and dry in the west), which means you should pack accordingly if you're planning a picnic in the park. And if you're hitting the road for the long weekend, here's some expert advice: give Thursday afternoon a miss and leave early Friday instead.
Daily word game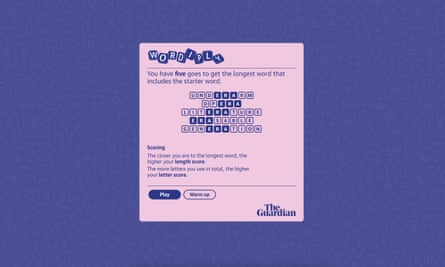 Today's starter word is: MONO. You have five goes to get the longest word including the starter word. Play Wordiply.
Sign up
Enjoying the Afternoon Update? Then you'll love our Morning Mail newsletter. Sign up here to start the day with a curated breakdown of the key stories you need to know, and complete your daily news roundup.
If you have a story tip or technical issue viewing this newsletter, please reply to this email.
If you are a Guardian supporter and need assistance with regards to contributions and/or digital subscriptions, please email customer.help@guardian.co.uk
Source link