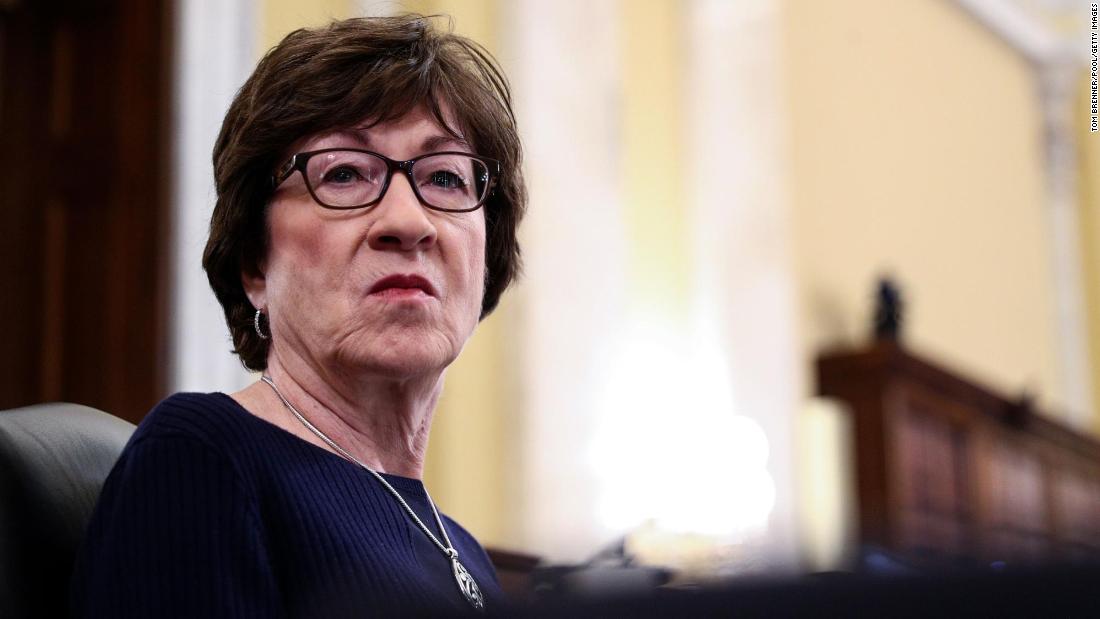 Enter US Senator of Maine Susan Collins, who routinely works to rise above the partisan fray in Congress, and she has done so once again in her announced support of the nomination of Judge Ketanji Brown Jackson to the Supreme Court. Of course, don't expect partisans on the political fringes, who dominate so much of today's political debate with their enablers in a media echo chamber that amplifies the most shrill voices, to appreciate Sen. Collins' statesmanship. No, she will be pummeled for her courageous leadership.
During the October 2013 government shutdown, I led backbench, bipartisan efforts in the House to reopen the government. It was a difficult time and legislative leaders in both parties obstructed bipartisan efforts to end the standoff. At that time some congressional Republicans recklessly followed then-freshman Senator Ted Cruz in his gambit to defund Obamacare without a coherent plan to do so, as Republican leaders caved to extreme elements in this futile effort that had no chance of success.
Democrat leaders, leveraging a political opportunity, refused to enter bipartisan negotiations to reopen government, believing Republicans would be forced to come to terms dictated by Senate Democrats and President Barack Obama. I was infuriated and frustrated by Republican recklessness that caused the shutdown in the first place and Democratic political calculation that undermined bipartisan attempts to reopen the government.
It was then that Sen. Collins called me and asked how she could help. She did not push a "Senate knows best" solution. Instead, she listened and provided thoughtful counsel and desperately needed support. This is what the senator does; she helps.
Collins has voted for six of the nine current justices serving on the United States Supreme Court, four Republicans and two Democrats. These days it is rare for a senator to defer to the president of the opposite party on a Supreme Court nomination. Most senators typically disqualify a Supreme Court nominee of the opposing party on ideological grounds, even as they acknowledge the strong qualifications and good character of the nominees themselves.
No doubt Collins' critics on the right and left fringes will not be sending her thank you notes for supporting Judge Jackson, for whom she previously voted to serve on the US Court of Appeals last summer.
The great challenge facing Congress and America is the demand for conformity by the self-designated chiefs of the ideological purity police on the left and right, who cannot abide non-conformists like Sens. Collins and Lisa Murkowski, Joe Manchin and Kyrsten Sinema. What's worse, the purists always demand members of their own tribe adhere to litmus tests and expect members of the opposing party to show courage by breaking ranks to support the purists' position.
The purists, of course, never have the courage to break ranks, preferring the safety of following the herd — even when the herd is mindlessly heading for a cliff.
America needs more leaders with guts, and we have one in Sen. Susan Collins. The nation would be well served if we had several dozen more like her in office.