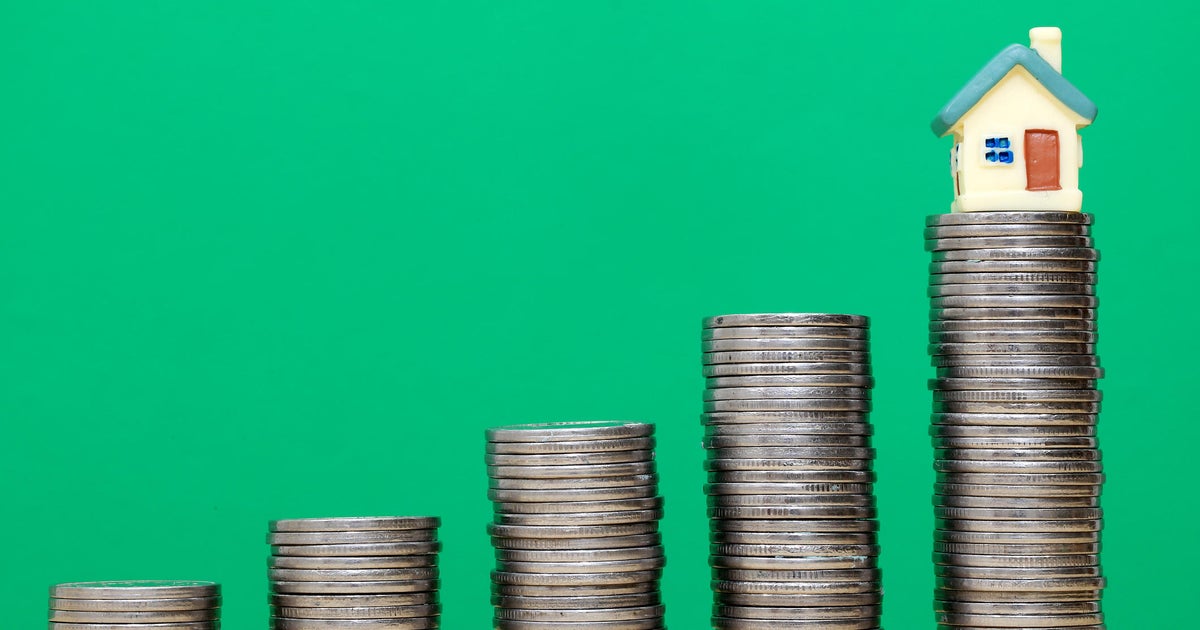 There's no question that the current interest rate landscape is less than ideal for borrowers. Due to a series of Federal Reserve rate hikes meant to temper inflation, credit card and loan costs have skyrocketed over the last year. And, with the most recent hike in July, the benchmark interest rate is now at the highest point in over two decades. 
Interestingly, though, the higher rate environment hasn't really put a damper on the housing market. While some buyers are choosing to wait on home purchases due to elevated mortgage rates, many are still hunting for homes right now. And that consistent home demand, along with other factors, like a for-sale home inventory shortage, is keeping home prices elevated nationwide.
In turn, many existing homeowners now have large amounts of equity in their homes, which can be borrowed against for any number of purposes. There are a few different home equity options to choose from if you want to tap into your home's equity for renovations, debt consolidation or another purpose — but one of the best choices right now is a home equity line of credit (HELOC). Here's why.
Explore the home equity rates and terms you may qualify for here now. 
4 big reasons a HELOC makes sense right now
With a HELOC, you aren't refinancing to a new mortgage loan at a higher rate. Instead, you get access to a line of credit that leverages your property's equity. It works similarly to a credit card, allowing you to borrow what you need — as needed — and then pay back only what you borrowed with interest.  
That flexibility makes HELOCs a choice worth considering in any market, but they can be especially valuable in this economic climate. Here are a few big reasons you may want to consider a HELOC right now.
Mortgage rates are near 7% currently
Right now, mortgage rates are higher than they have been in recent years. As of August 10, rates are currently hovering above 7% for 30-year mortgage loans — up significantly from this time last year. So, if you have an existing mortgage loan with a low rate, like the 3% rates lenders offered during the pandemic, it may not make much sense to sell your house and buy a new one right now — even if you need more space or simply want a newer home.
That's where a HELOC can come in. Rather than taking on a new mortgage loan at a higher rate, you can use a HELOC to invest in your existing property instead, whether you want to add square footage or update old fixtures or appliances. This also has the potential to increase your home's value, which could result in higher offers on your home when you finally decide to sell. 
Learn more about your home equity options here now.
For-sale home inventory is still low
Current market conditions have given rise to a unique challenge: low for-sale home inventory. With fewer available homes, those contemplating a move might find themselves in a competitive and time-consuming hunt for the ideal property. And in many markets, it's still common to compete with all-cash buyers or you could get involved in bidding wars for the available homes. 
If you don't have a ton of extra cash to make over-asking offers on a home or simply don't want to compete with other buyers, it could make more sense to stay in your current home and make renovations instead. This could prevent you from paying more for a home than it's worth due to the increased demand — while you retain the benefits of your existing mortgage loan.
Home equity levels are still high
The real estate market has experienced swift appreciation in recent years, resulting in many homeowners having substantial equity in their homes. According to a recent Black Knight report, the average mortgage holder has about $199,000 in tappable equity available to them. So, if you need to pay down high-interest credit card debt, cover an emergency expense or make renovations, this is a great time to take advantage of what a HELOC can offer.
You could get unique tax advantages
In addition to the factors tied to the housing market, a HELOC offers another distinct benefit: potential tax advantages. 
The interest paid on a HELOC may be tax-deductible if you use it for certain IRS-approved purposes, like certain types of renovations. These potential tax benefits aren't available with other types of loans — and with inflation still affecting many people's budgets, these savings could come in handy during tax time next year.
However, it's important to consult with a tax professional to understand the specific tax implications based on your individual circumstances.
The bottom line
The current economic landscape offers homeowners a range of opportunities to leverage their property's equity. A HELOC, with its competitive interest rates, borrowing flexibility, potential tax advantages and ability to fund home improvements, aligns well with the prevailing market conditions. Whether you're considering a major renovation, aiming to consolidate higher-interest debts or preparing for future financial needs, a HELOC could be the financial tool you need in today's economic environment. 
Source link
(This article is generated through the syndicated feed sources, Financetin neither support nor own any part of this article)