Good afternoon. It's been all about the Ashes today, with Australia waking up this morning to English hysteria caused by the controversial stumping of Jonny Bairstow.
Video of ugly scenes in Lord's Long Room circulated on social media, appearing to show Australian cricketers being booed and heckled. The touring team alleges several players were "verbally abused" and "physically contacted". Australian commentators and cricket fans were quick to point out England's hypocrisy – read what they said and watch commentary from the two captains.
House prices nudged up again in June but remain 6% below their peak.
Top news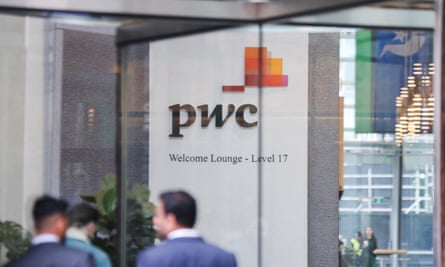 PwC removes eight partners | PwC Australia's former chief executive is among the senior personnel named and removed from the firm's partnership in the fallout of the tax leaks scandal, although he is not accused of misusing government information. The embattled consultancy firm said the action was a result of its investigation into the handling of confidential government information.

Daryl Maguire accuses media of stalking | Lawyers for the former Wagga Wagga MP have issued a strangely worded statement accusing unnamed "media" of "unsafe u turns", spooking "valuable horses" and trespassing on government-owned rail corridors, among other things. The final section of the statement begins "Media. !!!!" before criticising journalists for "serious invasions of privacy".

House prices up | National house prices rose by 1.1% in June, with Sydney leading the charge with a 1.7% jump. Brisbane prices rose 1.3%, Perth and Adelaide 0.9% and Melbourne 0.7%. CoreLogic's research director, Tim Lawless, says that while values are still increasing, the pace of growth eased in June.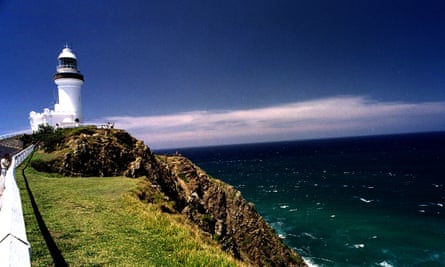 Indigenous names for Byron Bay | The headland of Cape Byron, home to Byron Bay's famous lighthouse, could soon be known by its Aboriginal name Walgun – meaning shoulder – as part of a push for greater Indigenous recognition.

First Nations uni enrolments double | New data shows enrolments have more than doubled in a decade, from 11,753 in 2011 to 23,967 in 2021. First Nations people remain underrepresented, however, with Indigenous students making up 2.08% of enrolments in 2021, despite comprising 3.2% of the population.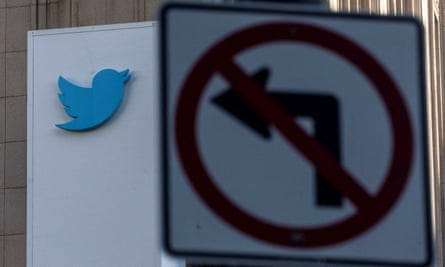 Twitter sued for allegedly not paying for office services | Sydney-based company Facilitate is seeking more than A$1m, accusing the social giant of failing to pay for work done at its London, Dublin, Singapore and Sydney offices.

US Treasury secretary to visit China | It's the second trip by a US cabinet official in a matter of weeks as the US attempts to "put some floor" under strained economic ties and build longer-term channels of communication.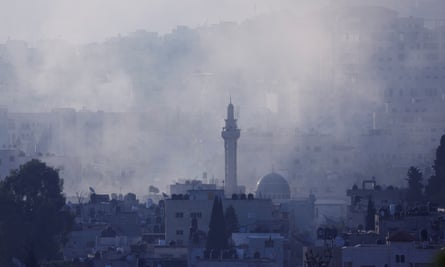 Israeli forces strike West Bank city of Jenin | At least three Palestinian have been killed with residents reporting a possible Israeli drone strike that triggered a gun battle. It's the latest escalation in a 15-month continuum of violence in the occupied West Bank.

UK inquiry into war crimes in Afghanistan | Eighty Afghans may have been the victims of summary killings by three separate British SAS units operating in the country between 2010 and 2013, lawyers representing the bereaved families have told a public inquiry. One of the elite soldiers is believed to have "personally killed" 35 Afghans on a single six-month tour of duty.
Full Story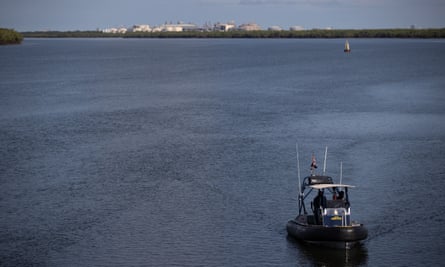 The Albanese government and the Top End carbon bomb
The Albanese government has committed $1.5bn to Darwin Harbour's Middle Arm precinct, which some environmental and Indigenous groups argue is a vast fossil fuel project that will lock Australia into gas production for 50 more years and endanger priceless Indigenous rock art. Listen to this 22-minute episode.
What they said …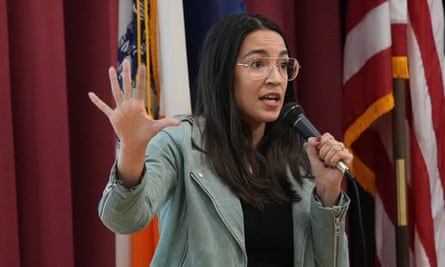 ---
"These are the types of rulings that signal a dangerous creep towards authoritarianism and centralisation of power in the court." – Alexandria Ocasio-Cortez
The Democrat congresswoman was referring to the conservative-dominated US supreme court, which recently ruled to remove LGBTQ+ protections and affirmative action policies in college and university admissions and struck down the Biden administration's student loan forgiveness plan.
In numbers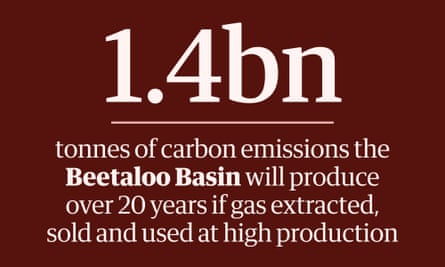 The NT Labor government cleared the way for fracking to commence in the Beetaloo Basin last month.
Before bed read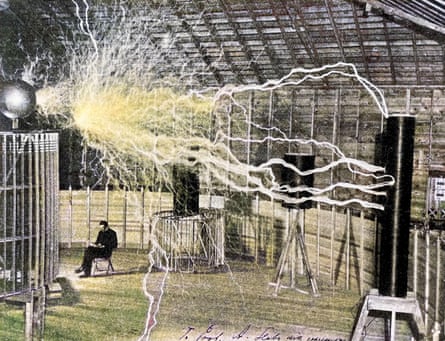 Scientists have turned humid air into renewable power, by accident! But don't get too excited: "The device they have come up with is the size of a thumbnail, one-fifth the width of a human hair, and capable of generating roughly one microwatt – enough to light a single pixel on a large LED screen."
Still, scientists are hoping to put this new discovery to good use.
Daily word game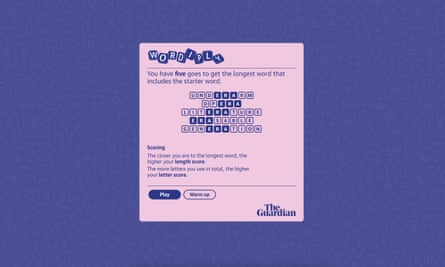 Today's starter word is: PHOT. You have five goes to get the longest word including the starter word. Play Wordiply.
Correction
The Afternoon Update on Friday 30 June included a quote incorrectly attributed to US poet Dorothy Parker.
Sign up
Enjoying the Afternoon Update? Then you'll love our Morning Mail newsletter. Sign up here to start the day with a curated breakdown of the key stories you need to know, and complete your daily news roundup.
If you have a story tip or technical issue viewing this newsletter, please reply to this email.
If you are a Guardian supporter and need assistance with regards to contributions and/or digital subscriptions, please email customer.help@guardian.co.uk
Source link