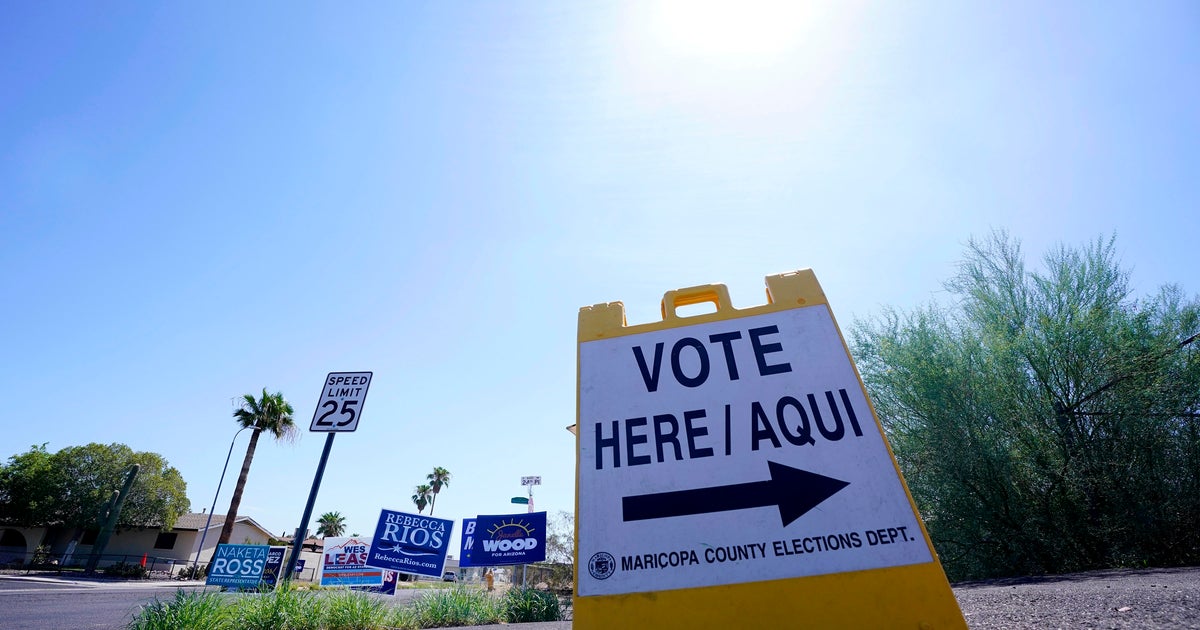 Arizona Attorney General Kris Mayes' office is conducting an ongoing investigation of an alleged attempt to use alternate electors after the 2020 presidential election to benefit former President Donald Trump, a spokesperson for the attorney general confirmed. 
Arizona is one of seven states that Trump lost in 2020 but where the former president's allies allegedly attempted to create a fraudulent slate of electors. How long the investigation has been underway, its status, and its scope, are not clear. Mayes, a Democrat, made her first public comments about the investigation on Wednesday. 
"We are taking this investigation very seriously, very solemnly," Mayes told local media this week, adding "we're going to do it on our timetable as justice demands." 
The Arizona probe takes place as Trump and 18 of his associates face charges of racketeering, election fraud and other charges in Fulton County, Georgia, over an alleged effort to overturn the 2020 presidential election, including the alternate elector scheme. The indictment alleged that some of the defendants solicited legislators to appoint new electors not only in Georgia, but also in states including Arizona, Pennsylvania and Michigan.
Last week, the former president was indicted by a federal grand jury over alleged efforts to overturn the 2020 presidential election. That indictment cited a memo outlining a strategy for Trump supporters to serve as fake electors. 
The former president has denied all wrongdoing in both of those cases. He has been charged in two other cases. One involves federal counts related to alleged mishandling of classified documents. The other, in state court in New York, involves allegedly falsifying business records. He has denied wrongdoing in those cases as well.
Last year, Mayes narrowly defeated a Republican who denied the 2020 presidential election results. Mayes pledged to investigate the alleged fake electors scheme. 
Multiple GOP candidates in Arizona, a longtime swing state, who ran in 2022 insisted that President Biden did not rightfully win the 2020 election. Failed GOP gubernatorial candidate Kari Lake became perhaps the most prominent of those so-called election deniers. She lost the election to Democratic Gov. Katie Hobbs. 
In Michigan, 16 alleged fake electors have pleaded not guilty as they face charges in an alleged plot to give Michigan's electoral votes to Trump. 
Source link
(This article is generated through the syndicated feed sources, Financetin neither support nor own any part of this article)