Key events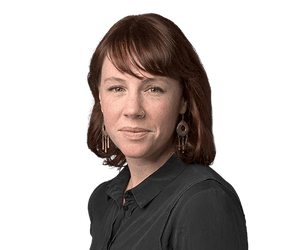 Stephanie Convery
Swifties gear up for second day of presale tickets for Australian Eras tour
Taylor Swift fans are gearing up for a second presale ticket frenzy, scheduled to begin at 10am today.
This second tranche of tickets will be made available to members of Frontier Touring, and demand is expected to be even higher than it was earlier this week.
A spokesperson for Ticketek, the official ticketing outlet for Swift's Australian Eras tour dates, told Guardian Australia that the company expected at least 10 times the amount of people attempting to access tickets on Wednesday as they experienced on Monday, with the limited American Express presale.
Monday's presale was plagued with problems after the Amex site crashed half an hour before tickets were due to go on sale for the Sydney shows.
The general release of tickets for Swift's Melbourne and Sydney shows in February 2024 is scheduled for Friday.
The Ticketek spokesperson had the following advice for fans hoping to snag a ticket at either remaining sale event this week:
Queueing is a necessary part of the purchasing process. A way of ensuring fair access to tickets for all fans.

Fans must remember to not leave the Lounge page or refresh their browser. The page will refresh itself frequently to let more fans through to purchase.

Once fans are in the Lounge, they should sit tight and wait to be let through to the event page. And then once they're through they need to remember to keep an eye on the timer and complete their purchase within the time frame.
Morning and welcome to our live news coverage. This is Martin Farrer bringing you some overnight news developments before my colleague Rafqa Touma gets started on the main business of the day.
In some good news, three Australian universities have made the top 20 list of world's best – the first time Australian institutions have made the highest echelons of the rankings. Academic reputation, employment outcomes, international research and sustainability have helped the University of Melbourne (14th), and the universities of Sydney and New South Wales (joint 19th) climb the list compiled by the prestigious QS World University Rankings. Mark Scott, vice-chancellor of the University of Sydney, which jumped 22 places, said they were "outstanding results".
We'll be hearing a lot about the cost of living today with the inflation figures from May due out at 11.30 this morning. The good news is that the rate is expected to fall again from the 6.8% recorded in April to 6.1% last month. The bad news is that bringing the rate down further towards the "normal" band between 1 and 3% could take a lot longer. In addition, some commentators think the Reserve Bank could still hike rates again next week in order to make sure price rises keep coming down.
And speaking of economic matters, the treasurer, Jim Chalmers, is expected to announce today that the 2022-23 budget surplus revealed in May is looking even bigger than forecast. He's happy about that, he is due to say, because it means "delivering on what we've set out to do".
But the really important news is that there are more Taylor Swift tickets going on sale today. There is likely to be a lot of interest, to put it mildly. Ticketek, the official ticketing outlet, is urging fans to be patient and follow the queueing system online. More coming up.
Source link