Frontier wars to be better acknowledged at nation's war memorial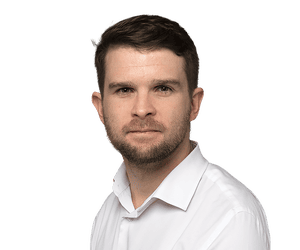 Christopher Knaus
The Australian War Memorial will expand its recognition of the frontier wars, which inflicted atrocities and massacres against Indigenous Australians during colonisation.
The memorial has long faced criticism, including by Indigenous leaders, for a failure to fully recognise the frontier wars.
Speaking at the announcement of a new renewable geothermal heating system for the AWM this morning, veterans' affairs minister, Matt Keogh, said the current expansion of the memorial would allow for a greater recognition of the frontier wars.
He stressed there was already some recognition of the conflicts at the memorial.
I think it's important to recognise that the war memorial already has some recognition of frontier conflict, and I'm aware that as part of the expansion program there will be some greater reflection on that. I think that the recognition and reflection on frontier conflict is a responsibility for all of our cultural institutions, not just here at the war memorial.
Current AWM chair, Brendan Nelson, defended the memorial's current recognition of the frontier wars, saying it was reflected throughout the memorial, including in 63 separate artworks.
But he confirmed the AWM council had recommended an expanded recognition of the frontier wars. He said there would be further announcements to make on the topic in future.
The council has made a decision that we will have a much broader, a much deeper depiction and presentation of the violence committed against Indigenous people, initially by British, then by pastoralists, then by police, and then by Aboriginal militia. We will have more to say about that in due course.
The pair were speaking at an event to announced a new underground geothermal heat exchange, which will heat the expanded war memorial, reducing emissions and saving $1m per year in energy costs.
Key events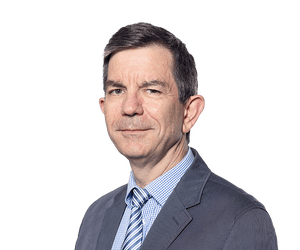 Peter Hannam
Wealth takes a hit as markets retreat
It's not quite "we'll all be rooned" territory, but tumbling stocks and property prices in many places have combined to shrink Australia's household wealth.
All up, household treasure at the end of the June quarter was worth $14.4 trillion, or down by $484bn in those three months, ABS said. That meant we're 3.3% poorer and only worth $552,954 per person, the ABS said.
Katherine Keenan, head of finance and wealth at the ABS, said:
This is the first quarterly fall in household wealth since the beginning of the pandemic, and coincides with increased cost of living pressures and rising interest rates.

Falling superannuation balances contributed 1.7 percentage points to the 3.3% decline in household wealth.
Sagging residential prices lopped 1.1 percentage points from our fortunes.
On the plus side, our super contributions swelled $38bn and household deposits rose 0.5%, or $7.4bn – lured perhaps by those less miserly than usual interest rates.
And to add to the context, households are still nesting an accumulated $311.9bn in currency and deposits since the start of the pandemic – so there is some buffer to cope with higher borrowing rates and prices of, well, almost everything.
Reporters ask the financial services minister why there aren't firm measures in place to protect consumers from being defrauded?
Jones said that banks are setting up measures but that a single across the board measure is not feasible:
If you have an across the board measure, when puts a brake on every single financial transaction, if we say flagged out of character large financial transfers between one bank account and another, we automatically put a slowdown on that, that could impact every single property transaction that is about to occur over the next week, or two, because that's exactly what happens in a property transaction, a large out of character transfer of money goes from one account to another. It's why we need to ensure whatever we do to fix one problem doesn't create an even bigger problem. The banks, I believe, are operating in good faith in an attempt to deal with this on behalf of their customers. We've got to get the telecommunications companies working with the banks as well.
Stephen Jones said the Australian Financial Crimes Exchange was involved in the meeting held today, and that consumers should know that all the relevant agencies of government, together with the state jurisdictions, are working together.
He says that there is "no lack of goodwill to cooperate from the banks, the commonwealth, and the telecommunications companies".
From a government point of view, we are working hard to ensure that we can facilitate co-operation between the banks and the telecommunications companies. I want to ensure we can do everything within our power to minimise the risk to customers.

Overwhelmingly, this is Optus's mistake, this is Optus's stuff up and it's up to Optus to rectify the customers and it's up to Optus to ensure any cost arising out of this is compensated by Optus and not the government.
Optus data breach will have 'long tail of impact' and scammers already 'on to it': Stephen Jones
The financial services minister Stephen Jones is speaking in Sydney about the Optus hack.
Jones says he has just returned from a meeting hosted by Australian Competition and Consumer Commission (ACCC) with consumers, the banks, the key regulators and the ACCC to talk about the consumer impacts of the Optus data breach.
It really is hard to overestimate the impact and the extent to which this is affecting Australians and Australian households. Over 40% of Australians impacted by the Optus breach, either directly or indirectly.

I was talking to one of the consumer ID repair organisations today – they've received 11,500 calls from Optus customers over the last three days. To put that into context, that's about a month's worth of complaints in a three-day period. People are concerned. And they're right to be concerned.

There will be a long tail of impact of this data breach. We know that fraudsters, we know that scammers are already on to it. Whether they've got the Optus data or not, they're attempting to impersonate Optus, they're attempting to impersonate licence providers, they're attempting to impersonate government and government agencies.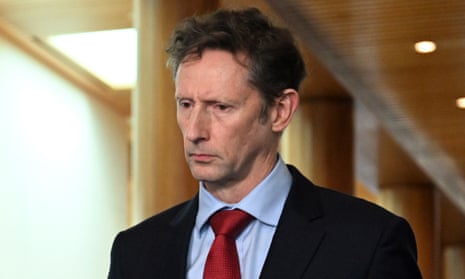 Inflation accelerated in July and eased slightly in August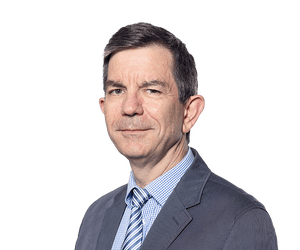 Peter Hannam
The new monthly consumer price index figures are out this morning from the Australian Bureau of Statistics.
So in the June quarter, CPI was up 6.1%. In July alone, the inflation pace accelerated to an annual rate of 7% and slowed a bit in August to 6.8%.
The ABS says we should only take these numbers as an indication of how the more comprehensive September quarter figures will show. They are due out on 26 October – one day after treasurer Jim Chalmers releases the government's new budget.
The ABS's Australian statistician David Gruen said:
The largest contributors, in the 12 months to August, were new dwelling construction, up 20.7% and automotive fuel, up 15%.

The slight fall in the annual inflation rate from July to August was mainly due to a decrease in prices for automotive fuel.

This saw the annual movement for automotive fuel fall from 43.3% in June to 15% in August.
That's an important point (which we noted here yesterday) that the high base from last year meant the return of the full fuel index might only have a moderate impact on inflation (at least on a year-on-year basis).
Food and non-alcoholic beverages, meanwhile, rose 9.3% in the year to August, while fruit and vegetables were 18.6% higher.
Excluding the more volatile items – such as fruit and veg and fuel – the monthly CPI indicator was up 5.5% in June before accelerating to 6.2% in August, Gruen said.
All up, the numbers will probably reinforce expectations that the Reserve Bank will hike the cash rate again next Tuesday. Prior to the data release, investors at least were pretty confident the RBA's cash rate will climb 50 basis points for the fifth time in as many meetings.
Coolio, US rapper and producer, dies at 59
The Grammy-award winner was best known for his 1995 hit Gangsta's Paradise, which was written for the soundtrack of the Michelle Pfeiffer film Dangerous Minds.
Australians have taken to social media to share their memories of Coolio, including numerous visits to Australia.
Guardian reporter Helen Davidson reminded Australians of the instance Coolio gave a "pep talk" at a meeting of four Northern Territory land councils.
Electoral office responds to Optus breach
Australians replacing their passports or driver's licences following the Optus data breach won't need to update their details on the federal electoral roll, AAP reports.
Affected customers will also still be enrolled for state, territory and council elections.
Australian electoral commissioner, Tom Rogers, said there was no need for electoral enrolment to be "front of mind". He said:
The AEC regularly receives licence and passport information from our partners in federal, state and territory governments, which means a change to your licence or passport number will not affect your enrolment.
Eligible voters not yet enrolled who obtain an updated driver's licence or passport might receive a letter from the commission telling them to enrol.
Almost 10 million Australians had their data stolen in the hack.
In response, the federal government is considering tougher penalties for companies that fail to adequately protect customer data. It has also flagged new privacy laws to be introduced by the end of this year.
This week, Anthony Albanese demanded Optus cover the cost of replacing passports.
The foreign minister, Penny Wong, wrote to Optus chief executive, Kelly Bayer Rosmarin, on Wednesday, saying there was "no justification" for customers or taxpayers to foot the bill for replacing official documents.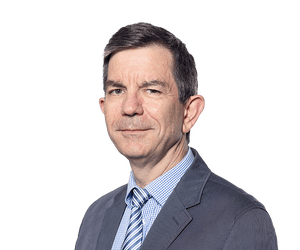 Peter Hannam
Cannon-Brookes 'even more optimistic' about AGL after plant closure speeds up
Billionaire and climate activist, Mike Cannon-Brookes, has welcomed AGL's plans to exit all coal by 2035, as we've been reporting about here.
A statement from a spokesperson for his family company, Grok Ventures, said the firm "welcomes" AGL's strategic review and was "pleased with the Board's commitment to accelerate AGL's coal plant closures and pivot to capture the major opportunity presented by the renewable energy transition".
MCB, as he's known, is the biggest single shareholder in AGL with 11.3%, and so there will be some relief among the shell-shocked AGL board members with the apparent Grok tick.
The spokesperson said:
While this is a positive step in the right direction, as the largest emitter and the leading energy company in Australia, AGL needs to assume a leadership position to achieve a Paris goal of below 1.5C.
However, to make sure the board does the right thing, Grok will continue to press for its four nominations to the board of five being confirmed when AGL holds its annual general meeting on 15 November. We reported on this issue here yesterday evening.
"There is a monumental amount of work ahead to become a leading green gentailer," the spokesperson said, referring to a generator and retailer.
To achieve this, the board must go further with its renewal – looking to fresh faces to provide a broader mix of skills, experience and capabilities around the table.
In summary, though, "today we are even more optimistic about the future of this great company in leading Australia's energy transition", the spokesperson said.
Rinehart backs Diamonds netball
Netball Australia's precarious financial position has eased with billionaire Gina Rinehart backing the Diamonds in a lucrative sponsorship deal, AAP reports.
Rinehart's company, Hancock Prospecting, will support the Diamonds until the end of 2025, with the money to go­ towards the team's high ­performance program.
It comes at a key time for the national team as they prepare for the 2023 Netball World Cup in Cape Town and the Victoria 2026 Commonwealth Games.
Earlier this year the sport's cash crisis was revealed, with the Covid-19 pandemic contributing to losses of more than $7 million over the past two years.
Netball Australia chief executive, Kelly Ryan, said the code was "incredibly grateful" for Rinehart's support. Ryan said in a statement on Thursday:
This is a major investment for our sport, and is a huge contribution towards the ongoing success of the Diamonds.

We are incredibly grateful to this leading Australian private company, Hancock Prospecting, for its significant support and partnership.
The Hancock Prospecting logo will feature on the Diamonds' uniforms when they take on New Zealand in the Constellation Cup next month.
Mining magnate Rinehart, who is Australia's richest person, has also invested in the elite level of swimming, synchronised swimming, rowing and women's volleyball as well as a multimillion-dollar commitment with the AOC.
Weather warnings for north-west WA and Queensland's Peninsula Coast
Severe thunder and heavy rainfall is heading for the Gascoyne region of Western Australia.
On the other side of the country, Queenslanders on the Peninsula Coast have been warned of strong winds.
Thank you for reading this post, don't forget to subscribe!