Key events
Origin Energy have made it clear they won't leave the electricity grid "a day earlier or a day later than it should," minister for climate change and energy Chris Bowen says on ABC RN:
They've made it clear that they're not going to leave the grid a day earlier or later than it should for proper grid management. They've indicated 2025/30 as the likely closure date, but they'll work with the New South Wales and federal governments to ensure that it's managed smoothly.
Minister for climate change and energy Chris Bowen assures that delays to the Snowy Hydro 2.0 will not require coal fired power stations to stick around for longer on ABC RN this morning.
"Certainly there have been substantial delays in Snowy 2.0." Bowen says 28/29 is the projected finish date – up to two years later than expected.
"AEMO has advised me that they don't regard that as needing to change any of the systems underway in our energy grid."
The Snowy Hydro 2.0 promises the decarbonisation of the electricity grid, but has been wrestling with delays and billion dollar budget blowouts.
You can read the full story here:
Acma targets scam texts
Protecting vulnerable telecommunications customers is one of the key priorities of Australia's media watchdog, AAP reports.
The Australian Communications and Media Authority's 2023-24 compliance priorities include looking after customers experiencing family violence and financial hardship.
Scam texts are the focus, as the compliance priorities suggest exploring new ways to stop messages impersonating legitimate brands.
Acma chair Nerida O'Loughlin says:
With many Australian families facing cost of living pressures it is particularly important for telcos to do more to support their most vulnerable customers.

Telecommunications is clearly an essential service, with Australians relying on connectivity to access work, education, health, government services and more … without reliable phone and internet it is incredibly challenging for people to fully participate in today's society.
More than 7,000 people tell Geoscience Australia they felt Victoria earthquake
Thousands of people have reported feeling the early-morning earthquake that has struck Rawson, a small town about 150km east of Melbourne.
Geoscience Australia said the tremor struck at 1.32am and they had been notified by more than 7,000 people that they had felt the quake.
The earthquake is the second to hit the region in a month after a 3.8-magnitude earthquake in Melbourne's north-west in late May.
More than 22,000 people reported feeling that tremor, which struck just before midday on a Sunday.
Final Taylor Swift tickets to go on sale
Swifties desperate to get their hands on tickets to Taylor Swift's shows in Melbourne and Sydney will get another chance this morning when more go on sale following unprecedented demand.
The first tickets went on sale via American Express Card presale on Monday but they were limited to VIP packages selling for up to $1,249.90. The Frontier Members presale tickets, which turned out to be most of the tickets for the then-announced shows, sold out on Wednesday 28 June.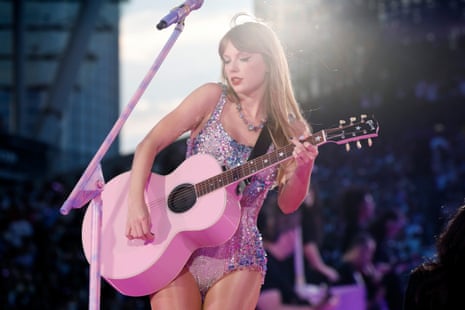 Sales of the remaining tickets – for the two extra concerts in Melbourne and Sydney – will go live today and, once again, they will start at 10am for Sydney shows and 2pm for Melbourne shows. Customers can buy a maximum of four tickets for each show.
Ticketek has also admitted its booking system isn't actually a queue but more like a lottery. Read more about the Hunger Games-style battle fans are facing in Josh Taylor's story here:
Majority of Australians think universities should be free, poll shows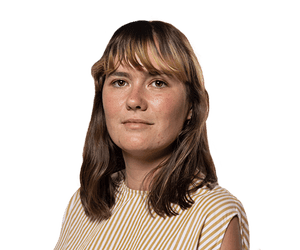 Caitlin Cassidy
A majority of Australians think universities should be free and student debts are too high, new research provided exclusively to Guardian Australia has found.
The research, commissioned by the Greens and conducted by Lonergan Research, surveyed just over 1,000 adults in the first week of June.
It found 59% of respondents think higher education should be fully funded by the government, and 68% think student debts are too high. Just over 70% think student debts shouldn't rise with inflation.
This follows a 7.1% indexation that was applied to student loans at the start of July, the highest increase in decades amid rising costs of living and rents hitting young people.
And while just under 60% of Australians believe the minimum repayment income – the threshold when debt holders begin repaying their loans – should be raised to the median wage, there was less support for wiping all existing student debts. Just 40% were in agreement.
Greens senator and education spokesperson Mehreen Faruqi said the figures indicated the student debt system needed urgent reform:
Student debts are too high, growing too fast and taking too long to pay off. The verdict on student debt indexation is in and it's damning. The government should be wiping all student debt but at the very least, it should get its head out of the sand and abolish indexation now.
Good morning and thanks for joining us for live coverage of the day's news. I'm Martin Farrer and I've got a few overnight stories for you for starters before my colleague Rafqa Touma serves you the main courses.
Melburnians were shaken by a 4.6 magnitude earthquake at 1.32am, a tremor that follows one of 3.8 a month ago. The Bureau of Meteorology said the earthquake's epicentre was in Rawson, north of Traralgon, in Gippsland, 170km east of the state's capital. There was no tsunami risk, BoM said. There has been damage or injuries reported so far.
Our top story this morning is another one exposing the harsh treatment of youth offenders, with children being locked in their cells for up to 23 consecutive hours partly due to staffing shortages at South Australia's detention centre. The state's guardian for young people says the situation is "shocking" and some children are self-harming to be admitted to hospital to get a break. At the same time the average hours spent in school dropped from just over three hours a day to one.
"I am the boss, even when you're the premier." Daryl Maguire's words to Gladys Berejiklian, revealed in excruciating detail by the Icac inquiry, lie at the heart of the corruption scandal that brought down the popular NSW premier. While she says she served the state to her best ability, Christopher Knaus asks why she kept secrets from her colleagues and voters.