Key events
Victoria's shadow minister for government scrutiny, Louise Staley, has released a series of questions the premier "must answer" in light of media reports surrounding investigations by Ibac:
1) Were you as premier interviewed by Ibac as part of Operation Daintree?
2) Were any of your staff interviewed by Ibac as part of Operation Daintree?
3) Did Diana Asmar lobby you and your staff for funding for the $1.2 million?
4) Did you and or your staff meet Asmar in early October prior to announcing the extra $2.2 million?
5) Was this scheme devised by the Health Workers Union rather than the Department of Health?
6) Was the first tranche of the scheme entered into without going through a competitive tender programme?
7) Why did you announce an extra $2.2 million for the scheme before the first payment had been finalised?
8) Is it appropriate for ministerial advisers to broker deals between your office and a union for funds?
9) Did the department advise against the scheme at any point?
With the publication of the details surrounding this investigation, Daniel Andrews can no longer hide behind "that is a matter for IBAC" defence".
The prime minister is feeling grateful this morning, #blessed.
In his address, Albanese will confirm the federal government will officially bid to co-cost COP31 in 2026 in partnership with Pacific neighbours, as flagged by Adam Morton this morning.
Kristin Tilley has also been appointed as Australia's ambassador for climate change. She was most recently a first assistant secretary at the Department of Industry, Science and Resources.
Daniel Andrews releases statement on claims of secret Ibac probe
Victoria's premier has released a statement following allegations in the Age yesterday which claimed he was being investigated in a secret anti-corruption commission probe over the awarding of two $3.4m grants.
Andrews:
Regardless of any smear, innuendo or media reporting based on anonymous sources, the only Ibac matters I will comment on are those that are the subject of a final report – as is appropriate and has always been my practice.

Questions about what Ibac is or is not doing are a matter for the independent agency.

I act appropriately at all times and in all things. That is the oath I swore and I take it very seriously.
A 4.0 earthquake has been detected in Boorowa, 340 kilometres southwest of Sydney.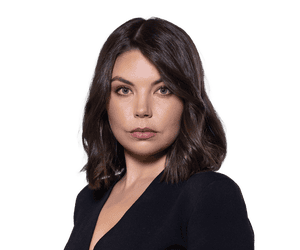 Tamsin Rose
'Psychological injury': NSW teacher wins compensation payout over handling of vaccine mandate
A Sydney teacher sacked for not complying with New South Wales's vaccination rules has been awarded ongoing workers' compensation payments of $1,378 a week after she suffered "psychological injury" in the way the mandate was enforced.
Her case has been described as a precedent by her lawyer, with dozens more former teachers already lining up to pursue similar action against the state's education department.
In a judgment handed down in the NSW personal injury commission on Thursday, the former Canada Bay special education teacher Diane Dawking, 53, was awarded ongoing compensation and backpay over the way the vaccination mandate was communicated ahead of her dismissal.
Speaking of Victoria, Daniel Andrews will front the media today in his first public appearance since an Age report which claimed the premier was being investigated in a secret anti-corruption commission probe over the awarding of two $3.4 million grants on the eve of the 2018 election.
We are expecting to hear from him at 11am.
If you'd like to dive into the first week of Victoria's election campaign, ramping up amid controversy, heckling and dog parks, Margaret Simons has the latest.
Victorian Labor lead narrows in polls in lead-up to state election
The Victorian election race appears to be tightening three weeks out from polling day, with Labor in danger of slipping in to minority government, AAP reports.
A Newspoll published by The Weekend Australian late on Friday shows Labor's primary vote has fallen to 37%, down 4% from late August and now equal to the coalition.
Its two-party-preferred lead over the Coalition has also been whittled down to 54-46%, compared to 56-44% five-and-a-half weeks earlier.
If that result was replicated on 26 November, the Labor government would suffer a 3.3% swing against it but likely secure a third successive term in office.
But it could put the party in jeopardy of shedding up to 10 seats, with the government holding a 12-seat notional majority after an electoral boundaries redistribution last year.
More than a quarter of the 1007 Victorian voters surveyed from Monday to Thursday were considering casting their ballot for minor parties or independents.
The premier Daniel Andrews' satisfaction rating has fallen 3% to 51% pushing up the Labor leader's dissatisfaction rating to 44%.
The Liberal leader Matthew Guy's satisfaction rating sits at 32% but his dissatisfaction rating has risen three per cent to 52%.
Asked who would make a better premier, Andrews still came up trumps with voters on 52% with Guy on 33%.
'Not a skerrick of evidence' to support claims 30% of Medicare budget being defrauded, AMA says
The Australian Medical Association has welcomed today's announcement that a departmental review did not back up media reports that 30% of Medicare's budget was being defrauded by doctors and other health professionals.
AMA's president, Prof Stephen Robson, said doctors had reported mental distress following the media reports.
The AMA analysed the documentation these media reports relied on and, like the department, found nothing – not a skerrick of evidence – to support the claims made in headlines splashed across some news organisations.

The AMA has acknowledged consistently that while some fraud does occur, the vast majority of doctors are doing the right thing. And we have seen the mental toll these reports have taken on Australia's doctors.
Robson said the complexity of the Medicare system must be addressed in the new independent review announced by the government, with confusing and inconsistent advice a "major cause of confusion" when it came to correct billing.
The minister has again highlighted the impact of years of cuts and neglect of Medicare, and, while this latest review may identify potential savings that could be made, what Medicare really needs is genuine reform and an injection of new funds.
SES continuing to attend isolated and inundated homes to rescue people
Sullivan said SES crew were continuing to be called out to homes under evacuation orders that had become isolated and inundated by water.
Our flood rescue response teams are heading out to them in the high-clearance vehicles and our rafts and boats at the moment to collect them and get them back to the evacuation centre and into safety.
He said there had been a 500 metre increase in the river height in Forbes since 4pm yesterday ahead of the expected 10.8m peak.
There's more to come. So the threat is still real.

Hundreds, thousands of sandbags have been filled by the community and our volunteers and sent out to protect homes in Forbes and surrounding areas. So certainly that mitigation has been in place for some time. Now it's about seeing what the floodwaters do and keeping the community safe.
Forbes flood gauge at 10.65 metres, says SES
Ashley Sullivan from the NSW SES has appeared on ABC News Breakfast to provide an update on the situation in Forbes, where major flooding is hitting the township.
The gauge is currently about 10.65m and we're predicting 10.8m so still a bit to go in Forbes and surrounding areas. We have about 500 homes in Forbes under evacuation order and in the last 24 hours, we've had about 213 requests for assistance with 10 flood rescues … and multiple flood rescues here in Forbes today with some ongoing flood rescues as we speak.
Among those who needed to be rescued were a pregnant woman and her midwife. The woman's water broke amid the flood waters.
Ryan Jones, our local volunteer in Forbes, got called out to assist a pregnant lady whose water broke yesterday. He went out there in a high-clearance vehicle and he picked up the lady and transported her across the middle of the river here behind me to the Forbes Hospital where she could be cared for by the doctors and nurses over there. So I don't know the outcome but we know that she's in safe hands at the hospital so a proud rescue for our volunteers.
Coral Princess cruise ship docked in Tasmania after Covid outbreak onboard
In a throwback to the days of lockdown, the Coral Princess has docked in Tasmania this morning following an outbreak of Covid-19. The cruise ship was delayed due to extreme weather in the eastern states.
A spokesperson said a small number of guests had the virus, but did not confirm the exact number.
The company said in a statement on Friday:
As a result of continued and proactive testing, the Covid-19 situation onboard Coral Princess has improved considerably in recent days with a significant number of guests being released from isolation after returning a negative Rapid Antigen Test.
The major regional NSW town of Forbes is flooding at levels not seen for 70 years, as rivers across the state burst their banks. The flood water's peak has been revised from Friday evening to today.
Here's the latest from the Bureau of Meteorology:
Rainfall over the past several days and weeks have caused renewed and prolonged flooding along the Lachlan River and its tributaries.

The flood peak is currently nearing Mulyandry Creek upstream of Forbes. Major flooding is occurring at Forbes, where river levels may peak during Saturday, similar to the June 1952 flood (10.80 metres). This major flood peak is forecast to pass through Cottons Weir late Saturday.
Indigenous families call on AFL to admit failings in past handling of racism
A group of Indigenous families have called for the AFL to admit to its own failings before they take part in an investigation into explosive allegations of racism at Hawthorn, AAP reports.
In a joint open letter directed to the AFL Commission and league boss, Gillon McLachlan, on Friday, the families wrote they want to "tell our truths" in a "culturally safe environment".
The AFL should take a "good look" at how it has handled racism previously, the group said . The letter reads:
We have decided to participate in the AFL Independent Investigation on the basis that the AFL is also committed to independently look at its own failings, and promises to all First Nations families it will do better as a result.

We do want to tell our truths to a panel of independent investigators in a culturally safe environment. But the issue of racism in the AFL cannot be dealt with by a narrowly targeted investigation on a club-by-club, or crisis-by-crisis, basis.

We want the AFL to take a good hard look at itself and how it has dealt with racism in the past. Not because we want to trawl over 100 years of neglect, or conduct a witch-hunt or to bring legal claims, but because we want the AFL to be a safer place for our children.
On Wednesday, a woman at the centre of the racism claims at Hawthorn, which focus on a period between 2008 and 2016, released a statement via her lawyers saying she would not take part in the investigation as it was unsafe.
Her statement came on the same day the new North Melbourne coach, Alastair Clarkson, vowed to strongly defend himself against all allegations directed at him dating from his time at Hawthorn.
Clarkson officially started his new job as Kangaroos AFL coach on Wednesday after signing a five-year contract in late August.
Former Hawthorn football manager Chris Fagan has recently returned to his job as senior coach of the Brisbane Lions after standing down when the allegations surfaced via an ABC report in September. Both men deny the allegations.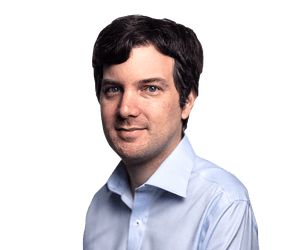 Daniel Hurst
PM to criticise Coalition's focus on nuclear at Queensland Labor conference
Anthony Albanese will seek to discredit the Coalition's focus on nuclear power when he addresses the state Labor conference in Queensland today.
According to speech extracts distributed in advance, the prime minister will say the federal opposition wants to shun "cheaper, cleaner energy and more jobs – and instead invest in the most expensive form of energy, nuclear power:
Only Peter Dutton could look at this beautiful part of the Sunshine Coast and say: 'What a great spot for a nuclear reactor!'

We believe in the light on the hill. The LNP want us to glow in the dark!
Albanese will vow to work with the Queensland government to "bring the new jobs of clean energy to every corner" of the state. He will praise the Palaszczuk government's recently announced target for 70% renewable electricity by 2032, saying it is "an act of leadership that will shape the future of this state and our nation".
And friends, for the first time in a decade, Queenslanders have a federal government in their corner on this, a partner in the work ahead.
Inquiry into Medicare noncompliance and waste launched
The health minister, Mark Butler, has launched an independent inquiry into Medicare in an attempt to curb fraud and waste within the healthcare system.
The probe will be fronted by health economist and former Victorian Department of Health secretary Dr Pradeep Philip, who will put an estimated dollar figure on the non-compliance.
A national audit in 2020 estimated it to cost between $366m and $2.2bn a year.
All eyes are on the central-west New South Wales town of Forbes today, where a major flood peak not experienced for 70 years could hit as the state grapples with continued crises.
There were 10 flood rescues overnight, the majority in Forbes, including a pregnant woman and her midwife who needed urgent transport. Around 1,000 people have been urged to leave their homes ahead of a forecast peak for the Lachlan River of 10.8 metres today.
The levee at Wagga Wagga has so far held after the Murrumbidgee River peaked at 9.72 metres yesterday, however evacuation orders remain for low-lying parts of the town.
Further north, the isolated Walli Village at Collarenebri is being urged to evacuate by this afternoon due to a failed sewerage system.
Meanwhile, aged care workers have been delivered an interim 15% pay rise by the Fair Work Commission. The Health Services Union said the pay rise was a "down payment" but a larger and broader increase was needed to address the industry's employment crisis.
And the Reserve Bank of Australia has forecast a dire outlook for the next few years in its latest update, predicting rising unemployment, inflation peaking higher and slower growth until 2025 as economic challenges intensify.
Caitlin Cassidy here to guide you through today's news. You can reach me at @caitecassidy on Twitter or shoot me an email at caitlin.cassidy@theguardian.com.
Let's dive in.