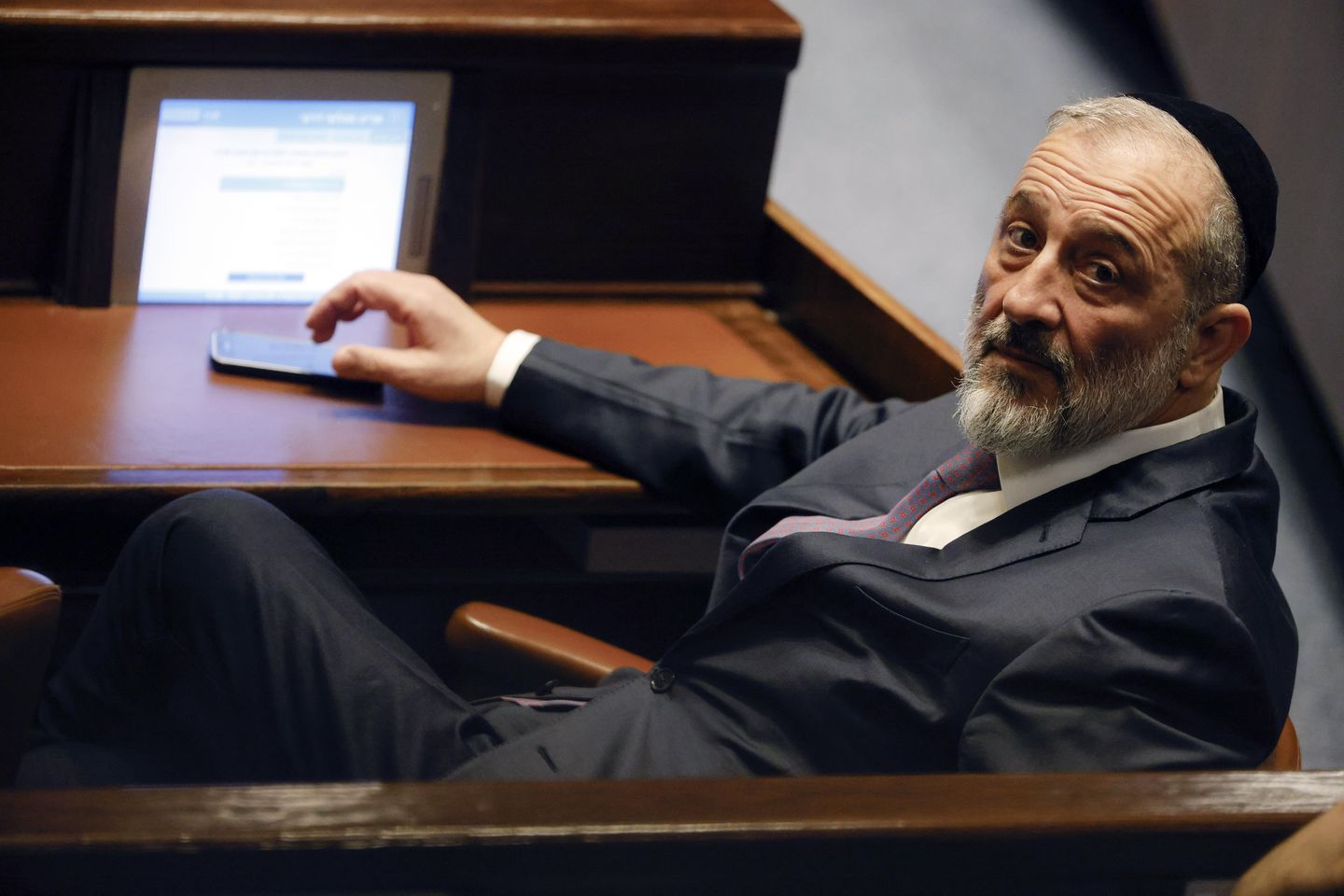 Israeli Prime Minister Benjamin Netanyahu has dismissed a key ally from his new Cabinet, bowing to a ruling from the Israeli Supreme Court after days of temporizing.
It's the latest rocky step for the new Netanyahu government, considered one of the most right-wing in Israel's history with several religious and ultranationalist figures holding key posts in the month-old government.
The move is also likely to exacerbate tensions between the new government and the courts as Mr. Netanyahu pursues measures to curb the power of what he sees as a partisan, hostile judicial system.
Aryeh Deri, currently the health and interior minister as well as deputy prime minister, was dismissed after the court ruled a previous criminal conviction disqualified him from office.
Mr. Netanyahu expressed strong support for Mr. Deri, and Israeli officials said other members of the minister's Orthodox Sephardic-based Shas party will remain in the government coalition.
The Supreme Court last week said Mr. Deri could not serve in the government, given his 2022 plea bargain on a conviction for tax fraud.
Mr. Netanyahu himself returned to power in a general election late last year even as he was fighting a long-running prosecution over alleged corruption and bribery from his long previous stint as prime minister.
Critics say the new government is pursuing legal overhauls that could effectively undercut the case against the prime minister.
Mr. Netanyahu and his aides protested the ruling that Mr. Deri must quit, but concluded they could not ignore a direct ruling from the Israeli high court.
Mr. Deri, whose Shas party was the third largest member of Mr. Netanyahu's coalition, was defiant when the court ruled last week.
"When they close the door on us, we'll get in through the window," he said. "When they close the window, we'll break through the ceiling."
Mr. Netanyahu told the Sunday Cabinet meeting he was making the move with a "heavy heart and great sorrow," adding he would explore "any legal means" to find another government post for Mr. Deri.
Shas currently holds 11 of the 64 seats in Mr. Netanyahu's governing bloc in the 120-seat Knesset. Mr. Deri has served as a Cabinet minister in previous conservative governments under Mr. Netanyahu dating back to the 1990s.
Under the coalition agreement, Mr. Deri was slated to assume the more important finance minister's portfolio in 2025.
The Moroccan-born Mr. Deri, 63, has faced legal problems in the past. He was sentenced to three years in prison for bribery and other charges in 2000 during a previous stint as interior minister. He made a political comeback and reclaimed the leadership of Shas a decade ago.
Former center-left Prime Minister Yair Lapid, defeated by Mr. Netanyahu in the Nov. 1 general election, told an anti-government protest in Israel Sunday that the fledgling new government was proving to be a "circus" and pressed Mr. Netanyahu to quickly replace Mr. Deri.
"The citizens of Israel should not have to pay the price of this government's corruption and disorder," Mr. Lapid said in a video posted Sunday on Twitter.
• This article is based in part on wire service reports.
Thank you for reading this post, don't forget to subscribe!