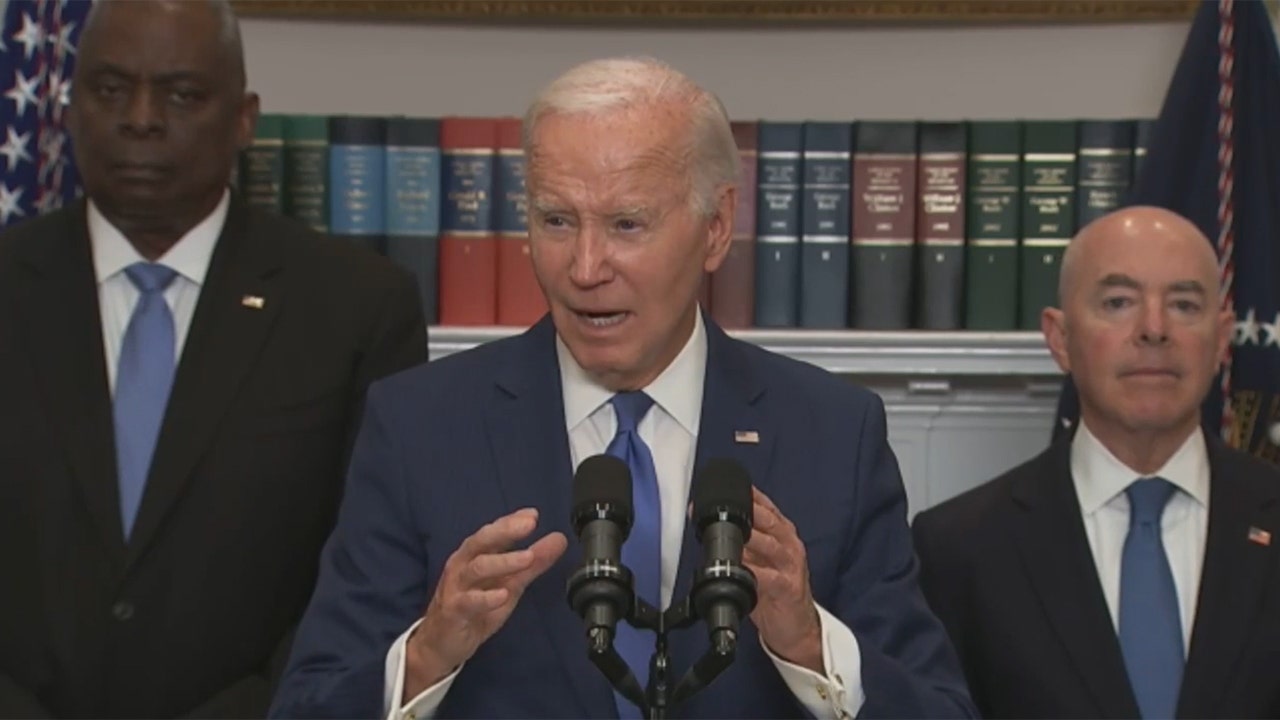 President Biden announced Wednesday that $95 million was being sent to Hawaii to help harden the electrical grid by installing stronger, better poles and burying some power lines to ensure homes, hospitals and water stations have reliable electricity during extreme weather events and disasters.
Biden was delivering remarks about the Hurricane Idalia response in the southeastern portion of the U.S., as well as an update on Maui, which was catastrophically devastated by wildfires earlier this month, which claimed the lives of at least 115 people.
"Today, I'm announcing that $95 million from the bipartisan infrastructure law is on the way to Hawaii to harden the ground power, harden the grid," he said before explaining what hardening the grid means. "It means investments to make sure electricity can continue to reach homes, hospitals, water stations, even during intense storms and extreme weather."
DEMOCRATS' CLIMATE CHANGE BLAME GAME FOR HAWAII FIRE CONFRONTED BY REALITY AFTER MAUI IDENTIFIES CAUSE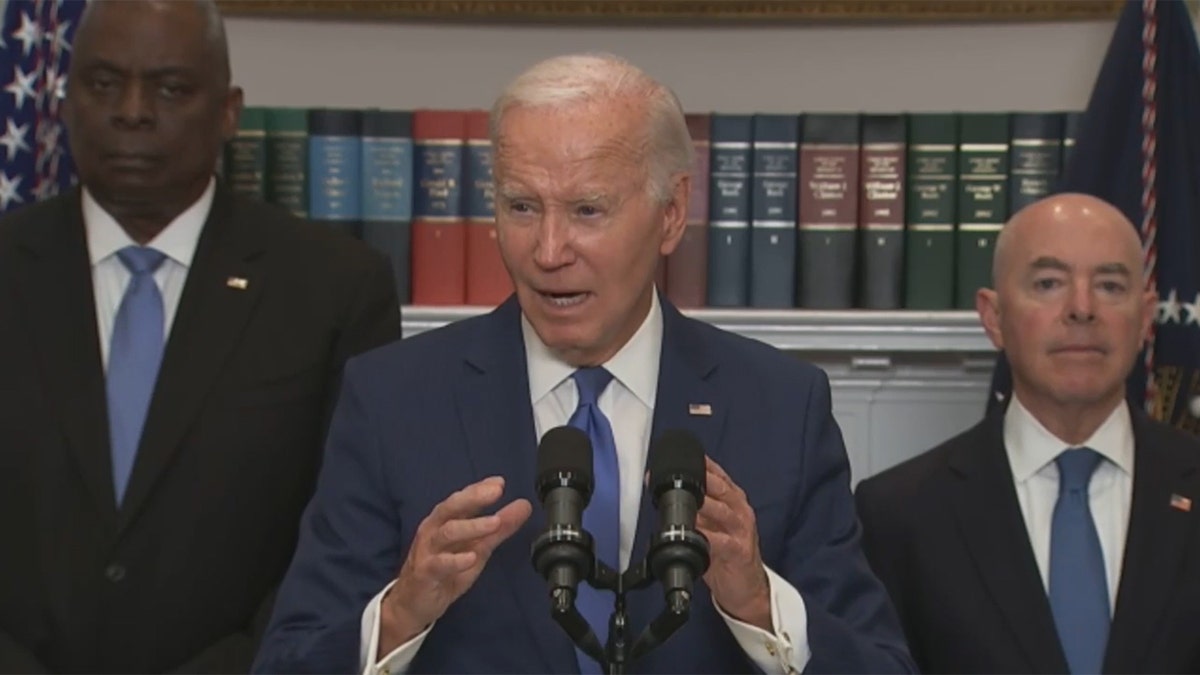 Biden said the funding will be used to install stronger and better poles to hold wires above ground, as well as the burial of some lines underground.
The president acknowledged that burying power lines is more expensive, adding they should be placed underground because the wires are safer there.
"It means clearing trees and brush around these wires," Biden said. "It's like, you know, like the kindling that exists out there. That's what it ends up being when one of those wires comes down."
EXPERTS THROW COLD WATER ON DEM CLAIMS THAT HAWAII WILDFIRES CAUSED BY CLIMATE CHANGE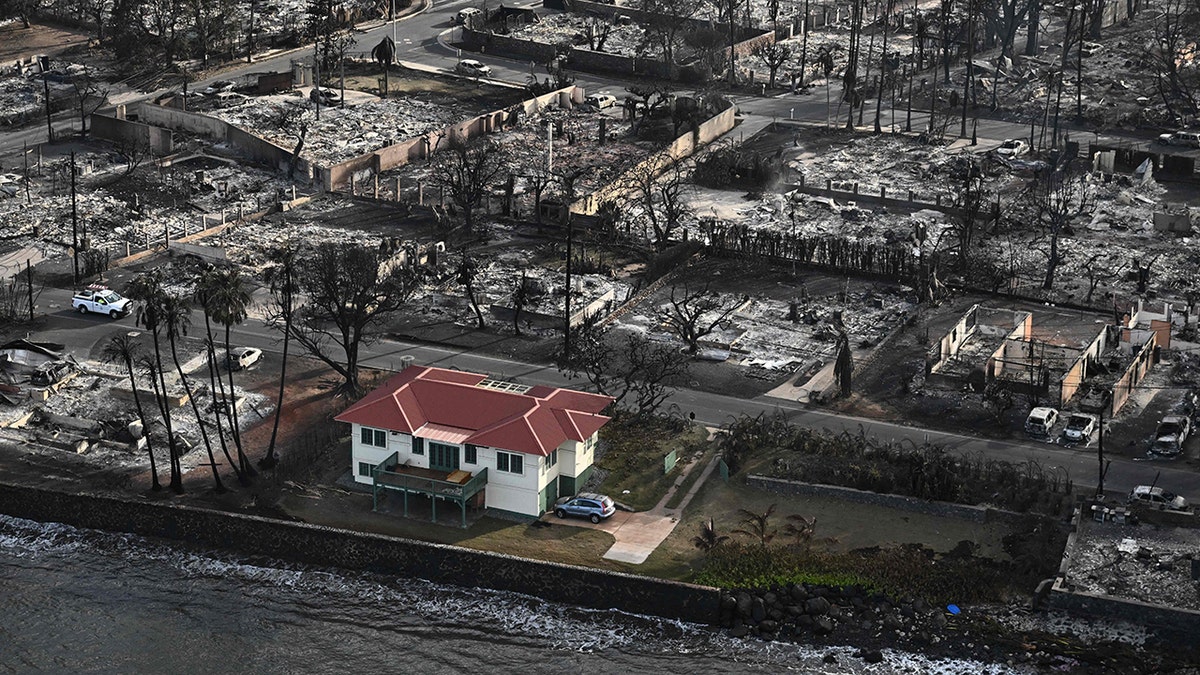 The money is also going to pay for technology such as smart meters that allow the power company to pinpoint where the problem is located when power goes out, Biden added.
The smart meters will help speed up getting the power back online, while also helping to prevent damage from occurring.
ENVIRONMENTALISTS ARE BLOCKING FOREST MANAGEMENT METHODS SAVING ICONIC SEQUOIAS AMID YOSEMITE WILDFIRE
"All this is going to help Maui and the entire state of Hawaii to better withstand future disasters, because this is not going away," Biden said. "It's not like all these are the last disasters. We know this works."
Before making the announcement, Biden told reporters his administration was not just rebuilding Maui back to the way it was, but it was going to build back stronger and more resilient for the future.
CLICK HERE TO GET THE FOX NEWS APP
That means, he added, being ready to withstand any challenge that comes their way while also rebuilding the way Maui wants to rebuild.
Source link
(This article is generated through the syndicated feed sources, Financetin neither support nor own any part of this article)