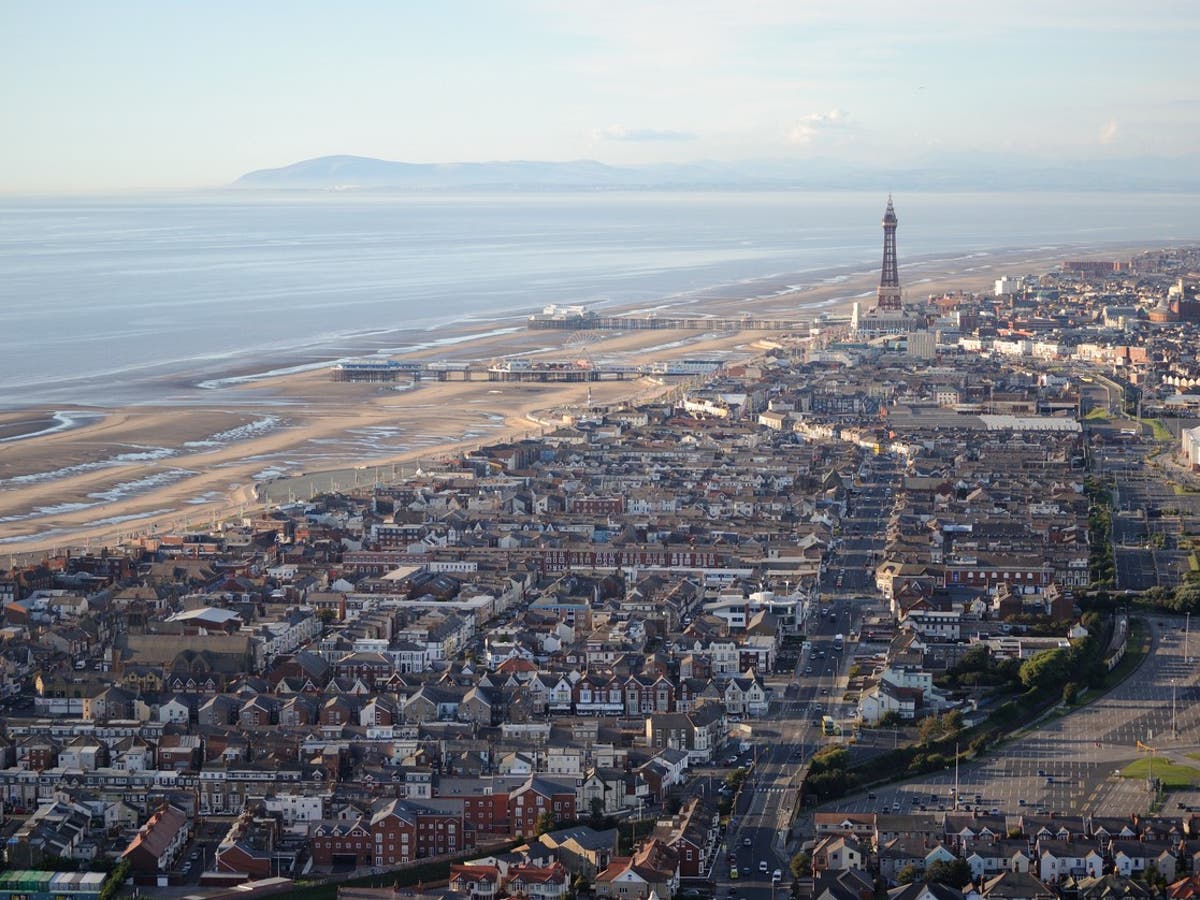 Blackpool has been struck by a 1.5 magnitude earthquake, the British Geological Survey (BGS) has said.
The tremor, which was at a depth of two kilometres, hit the Lancashire town at 7.36pm on Friday.
Residents described "a noise like a train coming near" and "cabinets shaking" following the quake, according to the BGS.
"We have received online macroseismic reports from residents in Blackpool, Little Plumpton, Weeton and Westby of this event being felt," the BGS said.
"Reports described, 'a noise like a train coming near', 'ourselves and several neighbours heard it', 'our dogs were disturbed' and 'the computer and cabinets shook'."
It comes less than a month after a magnitude 2.1 tremor was recorded in the Irish Sea, some 35km off the coast of Blackpool.
While both earthquakes were not particularly high on the Richter scale, they occurred at a very shallow depth, which can make them more noticeable than those which take place deeper within the Earth's crust.
Friday's tremor was recorded as a three on the European macroseismic scale (EMS), which is used to denote the intensity of a quake and features 12 possible divisions – from "not felt" to "completely devastating". Three denotes a "weak" earthquake, strong enough merely to cause "noticeable shaking of many objects".


UK news in pictures
Show all 50
According to the BGS, the Blackpool area experienced some 135 tremors in 2019, when it was home to the UK's only shale gas exploration site, Preston New Road.
The site, run by Cuadrilla, was shut down that August and a moratorium placed on fracking – briefly lifted last year by Liz Truss in a manifesto-breaking move – after it was hit by a 2.9 magnitude quake.
It was the largest tremor caused in the by the practice, and was rated a six on the EMS intensity scale, which is regarded as enough to cause slight damage to buildings, such as causing fine cracks in plaster. Cuadrilla said at the time that it was not strong enough to have caused any damage to property.
It had been the fourth "micro seismic event" recorded at New Preston Road in just 11 days, following tremors of 2.1, 1.55 and 1.05 on the Richter scale. Recent analysis by the Lib Dems suggests there were 192 earthquakes over the course of the 182 days that the site was active between 2018 and 2019.
One resident, who said they lived one mile away from the former fracking site, said on Twitter that all of their neighbours felt and heard Friday's tremor, and he described thinking initially that "a car had crashed".
Source link
Thank you for reading this post, don't forget to subscribe!