Key events
BP: what the analysts say
Oil companies' surging profits are becoming a 'political risk', says Stuart Lamont, investment manager at Brewin Dolphin, as calls for a new windfall tax grow louder.
"BP has mirrored Shell's exceptional results last week – albeit, with the disposal of its stake in Rosneft hanging over the first six months of 2022. The energy company is in a great position, with sales soaring, strong profits, and debt falling.

Shareholders will be pleased that this is being converted into returns, with 60% of surplus cashflow being distributed to them through dividends and share buybacks.

However, BP's and its peers' results are also likely to attract further political attention, which is becoming a real risk for the future."
Allegra Dawes, senior analyst for Industrials, Materials & Energy at global primary research firm Third Bridge, predicts BP will keep handing cash back to shareholders:
Despite today's elevated oil and gas pricing environment, our experts don't expect BP to alter its investment plans in the next 12-18 months. Should they decide to accelerate spending there will face significant challenges, especially for large scale projects."

"Investors expect more share repurchases and dividends from BP and other oil supermajors thanks to record-breaking profit and cash flow levels."

"BP is likely to stay committed to £18bn investment in the North Sea despite the windfall tax imposed by the British Government.

Our experts say the North Sea remains strategically critical to BP with a resilient hydrocarbon business in the West of Shetland, CCUS on the Northeast coast, and wind projects with various partners in England and Scotland. Some of those investments come with significant tax incentives."
But Chris Beauchamp, chief market analyst at IG Group, predicts BP could have eached a 'high water' mark, as oil has fallen back from this spring's peak.
While there is plenty of good news in BP's numbers, as cash generation surges and a rise in the dividend is planned, there is also a sense that this could be a high water mark for now.

The boost has come from comparisons with last year's much weaker performance, and is unlikely to be repeated for much longer. In addition, oil prices are well off their June highs and seem in no hurry to rise again. Those expecting today's update to support a charge to the [share price] highs of 2019 may be disappointed.
Full story: BP profits triple to £7bn as oil prices surge because of Ukraine war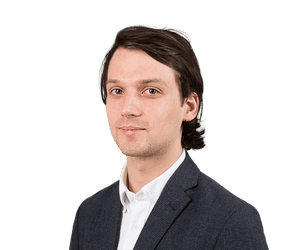 Jasper Jolly
BP will hand billions of pounds to shareholders after tripling its profits to nearly £7bn in the second quarter of the year amid high oil prices during Russia's invasion of Ukraine, even as families struggle in a cost of living crisis.

The FTSE 100 oil company's preferred measure of profit, which it describes as its underlying replacement cost profit, rose to $8.5bn (£6.9bn) between April and June.
That is up from $6.2bn in the first three months of the year, and three times BP's underlying profits of $2.8bn in the second quarter of 2021.
It was the second highest quarterly profit in BP's history, behind only its $8.8bn underlying profit in the summer of 2008.
Rachel Reeves, the shadow chancellor, said the "eye-watering profits" showed that the government was "totally wrong" to have given significant tax breaks to oil companies.
BP also said it would hand investors $3.5bn through a share buyback programme, while it increased its total dividend payout by 10% to about $1.1bn.
Oil companies in the UK and beyond have enjoyed booming earnings in recent months on the back of rising energy prices as households around the world have struggled with soaring bills.
As Russia's invasion grinds on, the research firm Cornwall Insight predicts the energy price cap on bills in Great Britain is on track to rise to £3,615 a year from January.
Here's the full story:
Friends of the Earth is pushing for a new tough windfall tax on oil and gas firms.
Campaigner Sana Yusuf said the money generated could be used to lower household bills, and fund the rollout of better insulation to homes, lowering energy use.
"Ministers must impose a much tougher windfall tax on massive oil and gas firm profits. It beggars belief that these companies are raking in such huge sums in the midst of a cost-of-living crisis.

The money raised should be used to help hard-up households with soaring energy bills and provide funding for a free home insulation programme – focusing on those most in need.

"It's astonishing that energy efficiency has been given such a low priority. A nationwide insulation programme would cut bills, reduce energy-use and slash climate-changing emissions."
BP should be paying reparations for its role in the climate crisis, argues Daniel Willis, Policy Lead on Climate at Global Justice Now, the social justice group.
"BP's latest sickening profits are fuelling the cost of living crisis in this country and driving the climate emergency around the world. As their shareholders line their pockets once again, communities in the global south are already facing the devastating impacts of this company's actions over many years.

"BP's 40,000 mega-tonnes of historic emissions are four times those of all low-income countries combined. It's high time we started talking about how they are going to pay for the damage they've caused. Instead of making billions in profit every few months, they should be paying billions in climate reparations."
BP is choosing to funnel its surplus cash to investors, rather than spend more in the green energy transition, points out ITV's Joel Hills.
BP is planning to invest up to £18bn in the UK energy system by 2030, including in offshore wind generation and electric car charging network.
On Monday, it said it would invest up to £50m in an electric vehicle (EV) battery testing centre and analytical laboratory at its operations in Pangbourne, Berkshire.
Brexit opportunities minister Jacob Rees-Mogg has voiced opposition to a fresh windfall tax on energy firms, even though they are enjoying such large profits.
Speaking after BP's profits soared amid the cost-of-living crisis, Rees-Mogg told LBC radio:
"I'm not in favour of windfall taxes. The energy industry is enormously cyclical.

"You need to have a profitable oil sector so it can invest in extracting energy."
The £5bn windfall tax (or 'profits levy') announced by former chancellor Rishi Sunak in May included a 90% tax break on firms who invested in oil and gas extraction in the North Sea.
Liz Truss, Sunak's rival to become prime minister, rejected suggestions of another windfall tax on the profits of energy companies last week, after British Gas owner Centrica reported bumper earnings.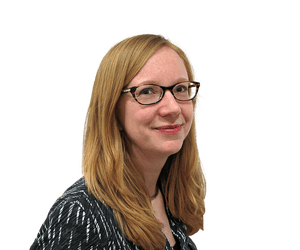 Sarah Butler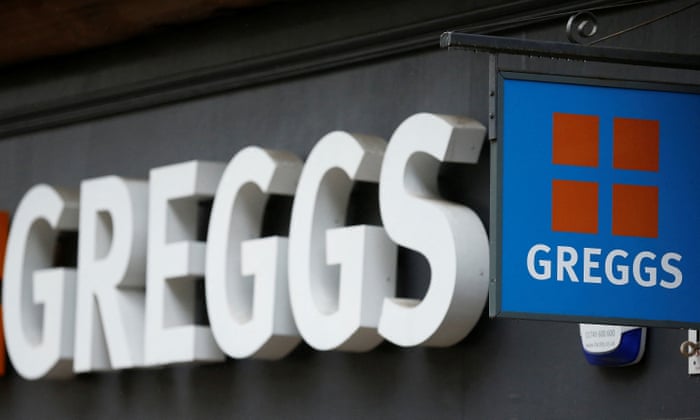 The surge in energy prices are also driving up costs for companies such as Greggs.
Greggs customers could face further price rises after the bakery chain warned this morning that its costs would rise by 9% this year – four percentage points more than predicted at the start of 2022.
In its latest results, the company said cost inflation "increased significantly" in the first half of the year led by pricier food ingredients and packaging.
Greggs added 5p to 10p to the price of its products at the start of 2022 and raised prices again in May as it said the cost of ingredients was increasing. At the start of the year, the group predicted prices would rise by 5% and upgraded that to 7% in March before the latest increase.
Fears of shortages of cereals and sunflower oil from Ukraine as well as petrochemicals from Russia have added to existing inflation caused by energy and fuel price rises, and a bounce-back in demand since pandemic restrictions eased in many parts of the world. More here.
TUC: BP profits are an insult to struggling families
BP profits are "an insult to families struggling to get by" in the cost of living crisis, says unions.
TUC General Secretary Frances O'Grady said:
"Every family should get a fair price for the energy they need. But with energy bills rising much faster than wages, these profits are an insult to families struggling to get by.

"For a fair approach to the cost of living crisis, price hikes and profits should be held back. Ministers must do more to get wages rising across the economy. And we should bring energy retail firms into public ownership so we can reduce bills for basic energy needs."
British energy bills could hit £3,600 a year this winter, experts warn

Mark Sweney
Energy bills could reach more than £3,600 a year this winter with soaring wholesale prices expected to continue to push household costs up at least until 2024.
The research firm Cornwall Insight has upped its forecast that show the energy price cap is on track to rise to £3,615 a year from January, an increase on its previous estimate of £3,363 made last month.
The cap on bills in Great Britain, which is now being set quarterly by the energy industry regulator, Ofgem, was at £1,400 a year as recently as October last year.
"What we are seeing is the extent to which there is so much uncertainty regarding the ongoing availability of gas from Russia to the European Union as winter approaches," said Craig Lowery, a principal consultant at Cornwall Insight, speaking on the BBC Radio 4 Today programme on Tuesday.
"Frankly it has not been uncommon to see our forecasts to change by as much as £100 a day as a consequence of this. We really have seen throughout spring and summer this progressive trend upwards in our forecasts.

But crucially what we are seeing is the level of increases in these forecasts is continuing well into 2023 and at this point we don't see any sign of it easing off going into 2024."
Creating a state energy provider would help UK protect consumers from surging prices, argues Miatta Fahnbulleh, the head of the New Economics Foundation.
Fahnbulleh points out that France's government capped price rises (and is now fully nationalising state provider EDF), which limited the cost of living squeeze on French households.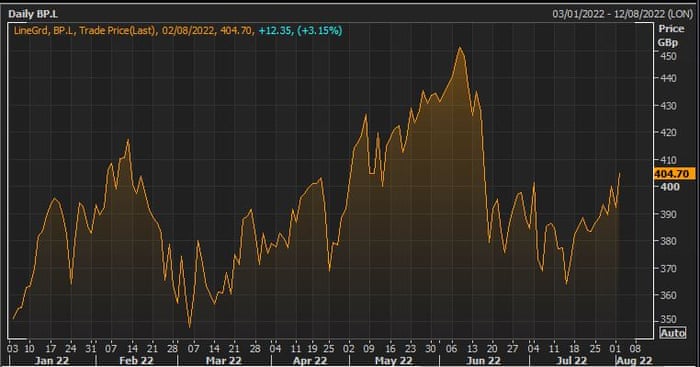 Shares in BP have jumped 3% at the start of trading in London, after it tripled its profits in the last quarter and lifted its dividend to shareholders by 10%.