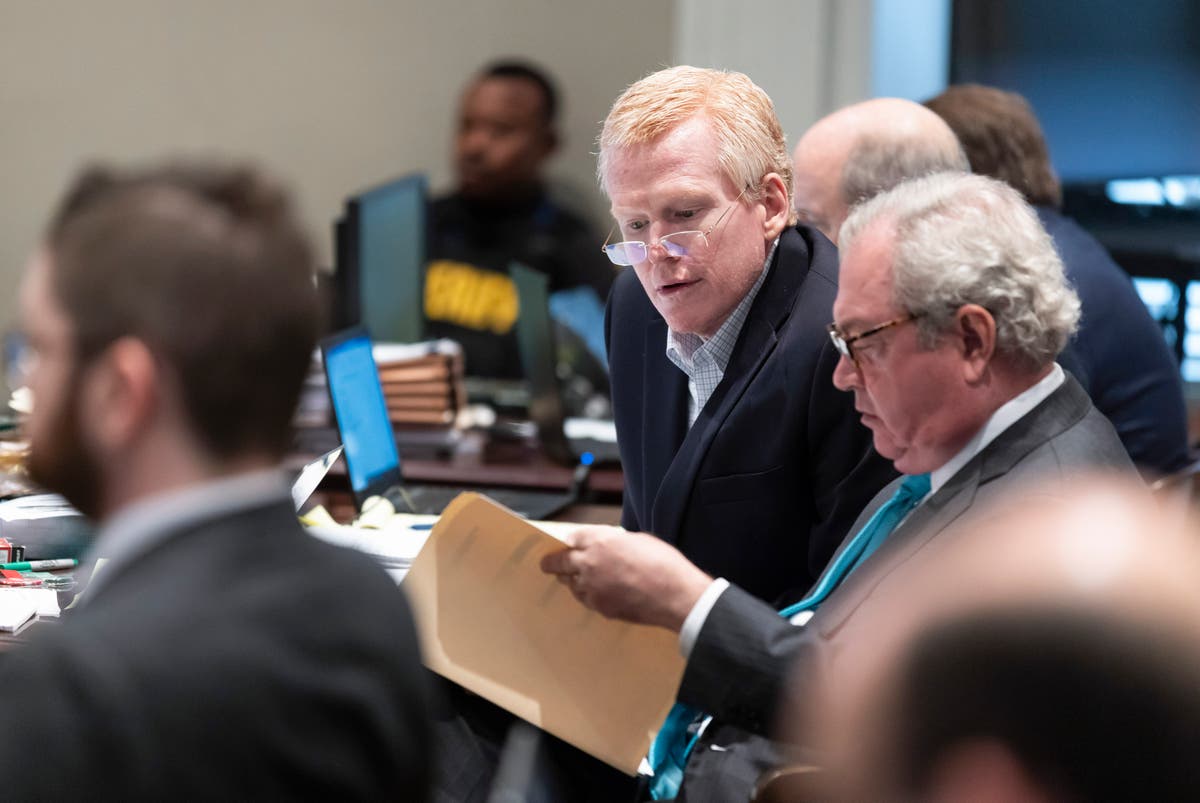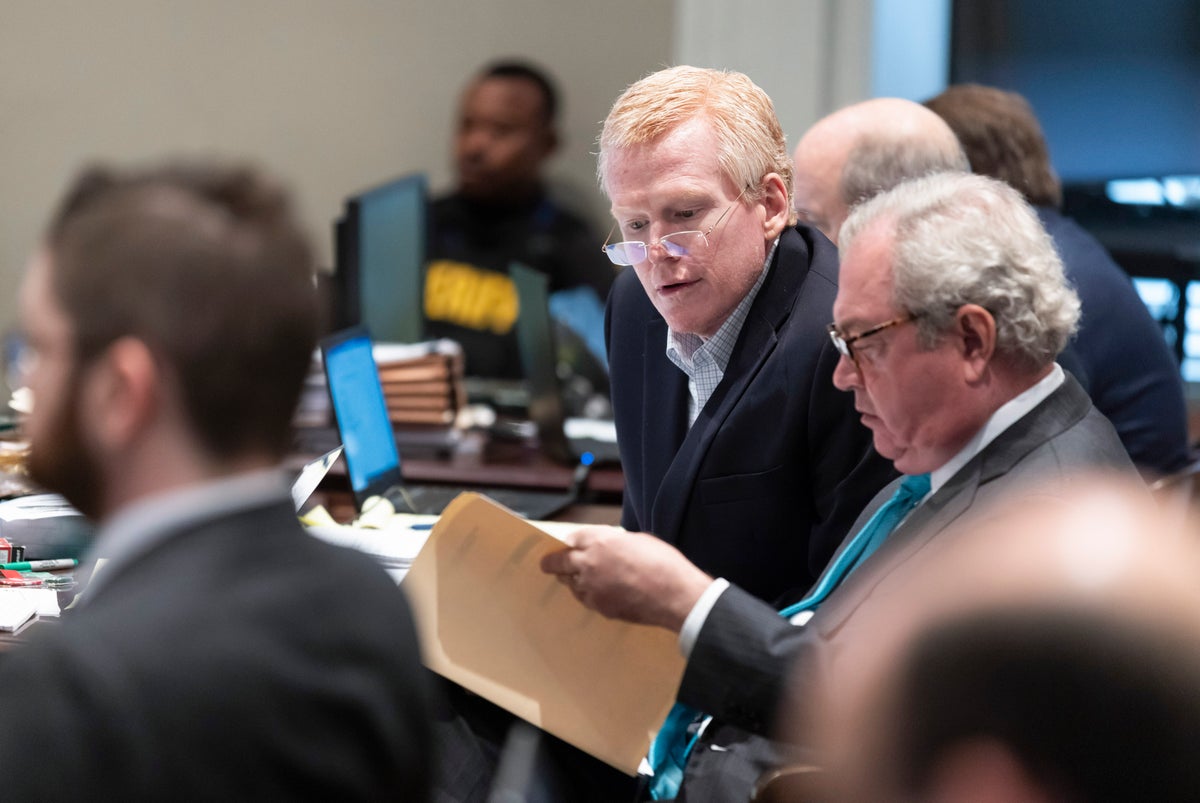 Alex Murdaugh was "fidgety" when he turned up at his ailing mother's house on the night of his wife and son's murders and stayed just 20 minutes, according to emotional testimony from her caregiver.
Muschelle "Shelly" Smith, who had worked as a caregiver to Mr Murdaugh's mother Libby from October 2019, testified in Colleton County Courthouse in Walterboro, South Carolina, on Monday that it was unusual for Mr Murdaugh to show up at his parents' home late at night.
She always worked the night shifts from 8pm to 8am and said the disgraced attorney rarely came to visit his mother – who suffered from Alzheimer's – during her shift.
On the night of 7 June 2021, she said that he showed up at the home sometime between 8.30pm and 9.30pm and called her to say he was outside.
She let him in and he sat on his mother's bed.
When asked about his demenour, Ms Smith told the court that he was "fidgety".
He was dressed in shorts, a t-shirt and cloth-like shoes similar to Sperry's with no socks.
He only stayed around 20 minutes before leaving again, she said.
Prosecutors claim that Mr Murdaugh shot dead his wife Maggie and son Paul at around 8.50pm that night.
Ms Smith grew emotional and fought back tears as she went on to reveal the events in the aftermath of the murders.
One day on from the murders, Mr Murdaugh spoke to her about his visit to the house that night – telling her that he had been at his parents' home for 30 to 40 minutes when it had only been around 20 minutes.
"I was here 30 to 40 minutes," she said he told her.
A key part of Mr Murdaugh's alibi for the murders is that he was visiting his sick mother at the time.
He claims that he was napping at his family home when Paul and Maggie went down to the kennels. When he woke, he claims he went straight to his mother's house to visit her.
Days after that conversation, the accused killer spoke to her again, she said.
This time he asked her about her upcoming wedding – something he had never done before – and offered "to help her out" with it, she said.
Under cross-examination, she said that she believes Mr Murdaugh was just being a "good person".
Days later, Mr Murdaugh showed up days later with a blue tarp and took it upstairs in his parents' home.
Source link
Thank you for reading this post, don't forget to subscribe!