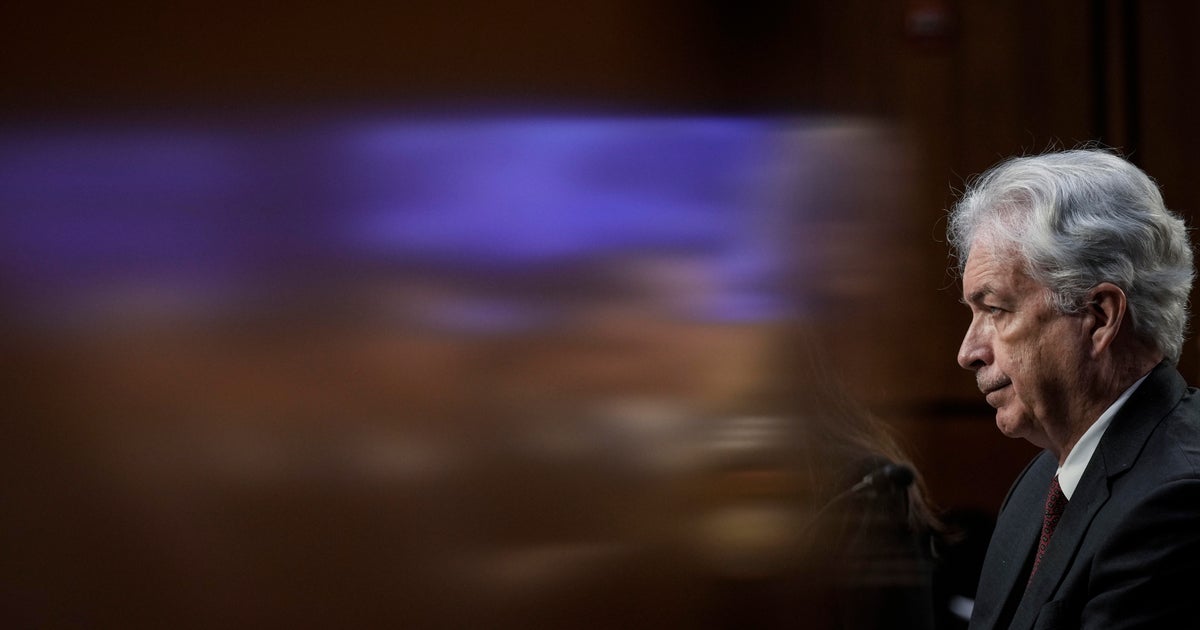 CIA Director William Burns said Saturday that the effects of the armed rebellion led by Wagner Group chief Yevgeny Prigozhin one week ago would "play out for some time" in Russia, and were a "vivid reminder" of the "corrosive effect" of Putin's regime.
"It is striking that Prigozhin preceded his actions with a scathing indictment of the Kremlin's mendacious rationale for its invasion of Ukraine, and of the Russian military leadership's conduct of the war," Burns said in prepared remarks delivered at the Ditchley Foundation in Oxfordshire, England. "The impact of those words and those actions will play out for some time, a vivid reminder of the corrosive effect of Putin's war on his own society and his own regime." 
He also said the CIA was facing a "once-in-generation opportunity" to recruit human sources in Russia because of "disaffection" with the war in Ukraine, noting a recent Telegram video giving Russians instructions for securely contacting the agency notched 2.5 million views in its first week.  
"We're very much open for business," Burns said. 
Reiterating prior messaging by the Biden administration, but in his own first public remarks on the matter, Burns said the U.S. "has had and will have no part" in Prigozhin's rebellion or its fallout.  
Earlier this week, Burns also personally delivered a message to the head of Russia's foreign intelligence service that the U.S. was not involved in last week's armed rebellion, a U.S. official confirmed to CBS News. The Biden administration has publicly stressed that it views the uprising and its fallout as an internal Russian affair. 
Burns reached out to Russian SVR  intelligence head Sergei Naryshkin on the phone, as the Wall Street Journal first reported, to convey to Moscow that the U.S. had no role in the uprising.  The conversation between the directors is thought to be the highest-level engagement between the U.S. and Russia since Prigozhin's short-lived assault – the most serious challenge to Russian President Vladimir Putin's grip on power in his more than two-decade rule. 
President Biden said on Monday that the U.S. had conducted the outreach to "make sure we gave Putin no excuse – let me emphasize – we gave Putin no excuse to blame this on the West or to blame this on NATO." On Wednesday Biden said "yes" when he was asked if he believed Putin had been weakened by the events, adding the Russian leader had "become a pariah around the world." 
U.S. ambassador to Russia Lynne Tracy relayed messages similar to Burns' during last week's events to the Russian Foreign Ministry, adding that the U.S. expected its diplomatic personnel stationed in Russia to be protected, according to the State Department. Moscow's ambassador to the U.S., Anatoly Antonov, was also apprised, a State Department official said. 
Before Prigozhin's rebellion was launched, Burns had also traveled to Ukraine, where he has gone regularly since the outbreak of the war, a U.S. official confirmed.  
"As with other trips, the director met with his Ukrainian intelligence counterparts and President Zelenskyy, reaffirming the U.S. commitment to sharing intelligence to help Ukraine defend against Russian aggression," the official told CBS News. The official added that Prigozhin's armed assault was not a topic of conversation in Burns' meetings. 
U.S. intelligence agencies had been tracking the increasingly acrimonious tension between Prigozhin and the Russian military for months and had briefed administration and congressional stakeholders on a potential armed rebellion shortly before it sprung. 
The CIA declined to comment on Burns' latest visit to Kyiv, which was first reported by The Washington Post. 
President Biden has frequently deployed Burns, a career diplomat and former ambassador to Russia, to address sensitive overseas developments. He met with Taliban interlocutors ahead of the collapse of Kabul in August of 2021, and in May met for the first time with his counterpart in Beijing – helping pave the way for other U.S.-China interactions after a months-long freeze in relations.
Burns and Naryshkin previously had a rare and tense face-to-face encounter in Turkey last November, when Burns was dispatched by the administration to warn Moscow against using nuclear weapons. He later called the interaction "dispiriting," and Naryshkin "defiant."
The former diplomat was also sent to Moscow in November of 2021 to warn Putin against launching his invasion of Ukraine; the two spoke by phone. When, months later, the invasion nonetheless looked imminent, Burns was tasked by the administration to brief Zelenskyy on the latest U.S. intelligence on Russia's plan. 
Source link