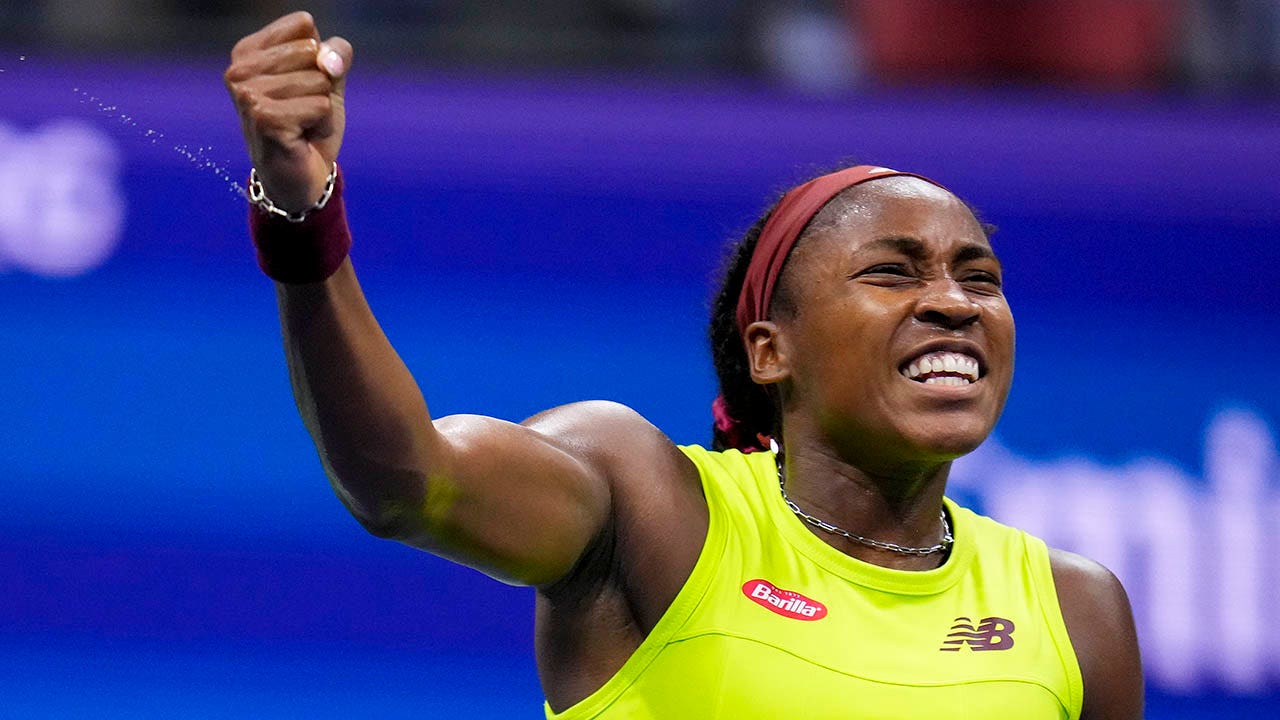 Coco Gauff said she was not upset at the protesters who disrupted her US Open semifinals match against Karolina Muchova Thursday night, but she just preferred the demonstration did not happen in her match.
Gauff was asked about the protest that occurred in the second set against Muchova. The United States Tennis Association said four people were removed from the stadium by NYPD officers, including one who had glued their shoes to the ground at Arthur Ashe Stadium. The delay took nearly an hour.
The 19-year-old tennis phenom won the match in straight sets to become the youngest American to advance to the title match since Serena Williams. She was asked in the post-match press conference.
CLICK HERE FOR MORE SPORTS COVERAGE ON FOXNEWS.COM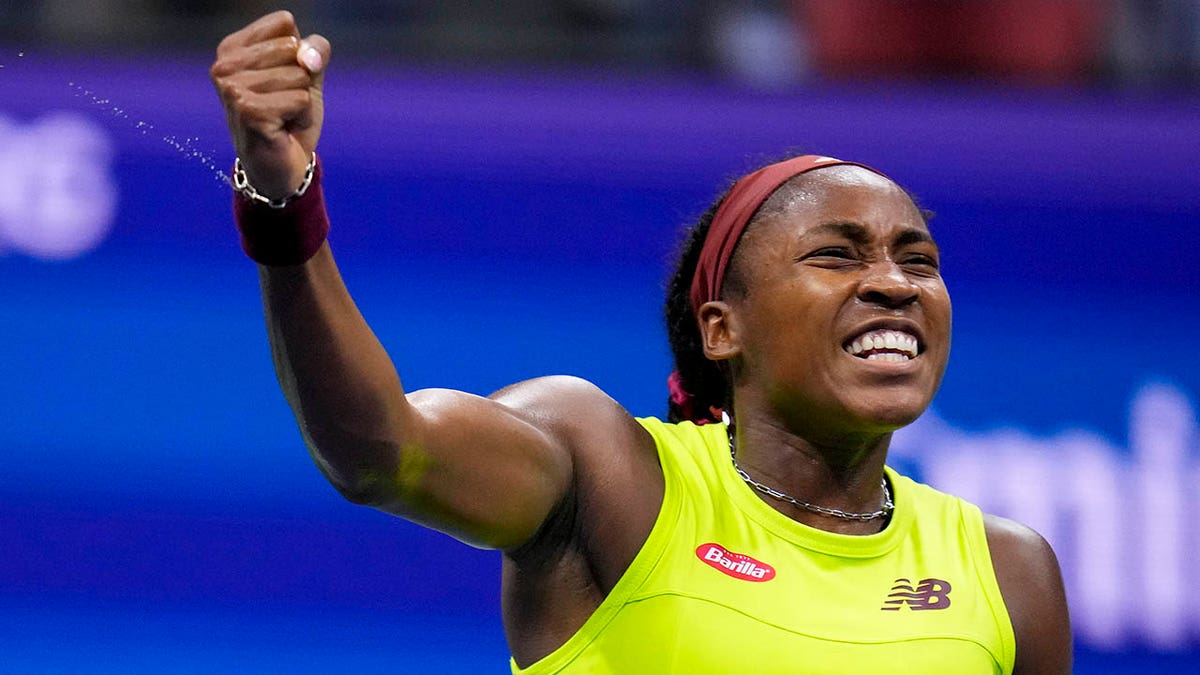 "I think that throughout history moments like this are definitely defining moments. I believe in climate change," Gauff explained. "I don't know exactly what they were protesting. I know it was about the environment. I 100% believe in that. I think there's things that we can do better. I know the tournaments are doing things to do better for the environment.
"Would I prefer it not happening in my match, 100% yeah I'm not gonna sit here and lie but you know it is what it is," she added while smiling.
Gauff said she had a feeling something would happen again given that climate protests occurred in the other Grand Slam tournaments over the course of the year.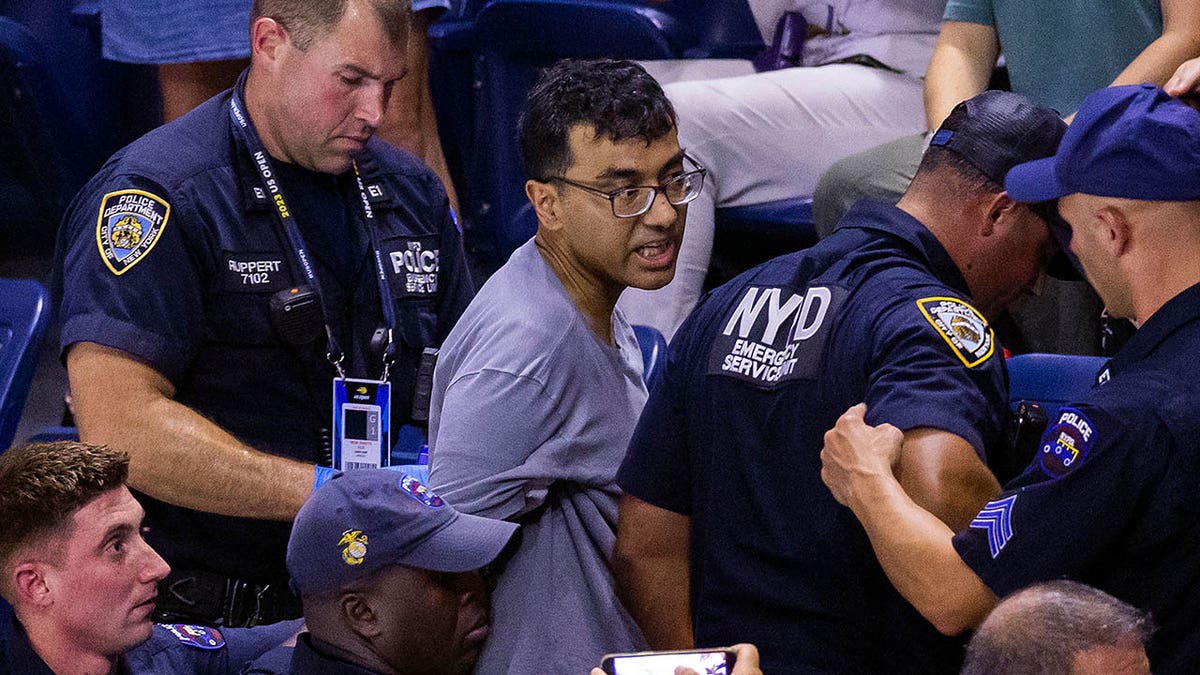 "I had a feeling it was going to happen in this tournament. It happened in the French Open. It happened n Wimbledon. Following the trend, it was definitely gonna happen here. I was hoping it wasn't in match. Honestly, I thought we made it through. It is what it is," she said.
'END FOSSIL FUELS' PROTESTERS DISRUPT US OPEN SEMIFINAL MATCH; DEMONSTRATOR GLUES SHOES TO GROUND
"I think that moments like this are history-defining moments and like I said, I'd prefer it not to happen in my match but I wasn't p—ed at the protesters. I know the stadium was because it interrupted entertainment but I always speak about preaching about what you feel and what you believe in and it was done in a peaceful way so I can't get too mad (about) it. Obviously, I don't want it to happen when I'm up 6-4, 1-0 and I wanted the momentum to keep going. But hey, if that's what they felt like they needed to do to get their voices heard, I can't really get upset at it."
Gauff will take on Aryna Sabalenka in the US Open final on Saturday night.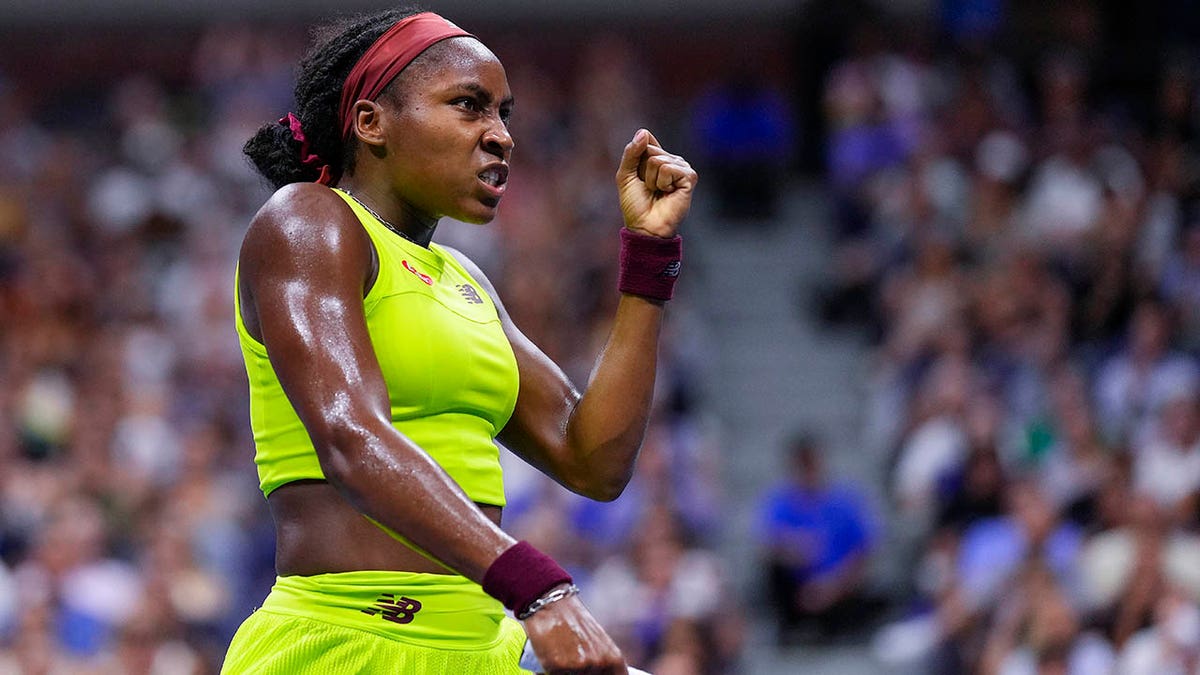 The climate group Extinction Rebellion took responsibility for the protest. The group's New York chapter released a statement saying there is "no tennis on a dead planet."
"Today's action highlights the neglect of the climate and ecological breakdown by governments and corporations," the group said. "The group emphasizes that the present socio-economic system can't protect people from the crises to come, because its very structure creates these crises and then ignores them.
"The extremely short-term incentives of our key institutions — corporations and governments, which respectively function on quarterly profits and periodic elections, disregard the long-term dangers to our survival. This system is committed to stealing from future generations to sustain a lifestyle that primarily benefits the few (the so-called 'one percent')."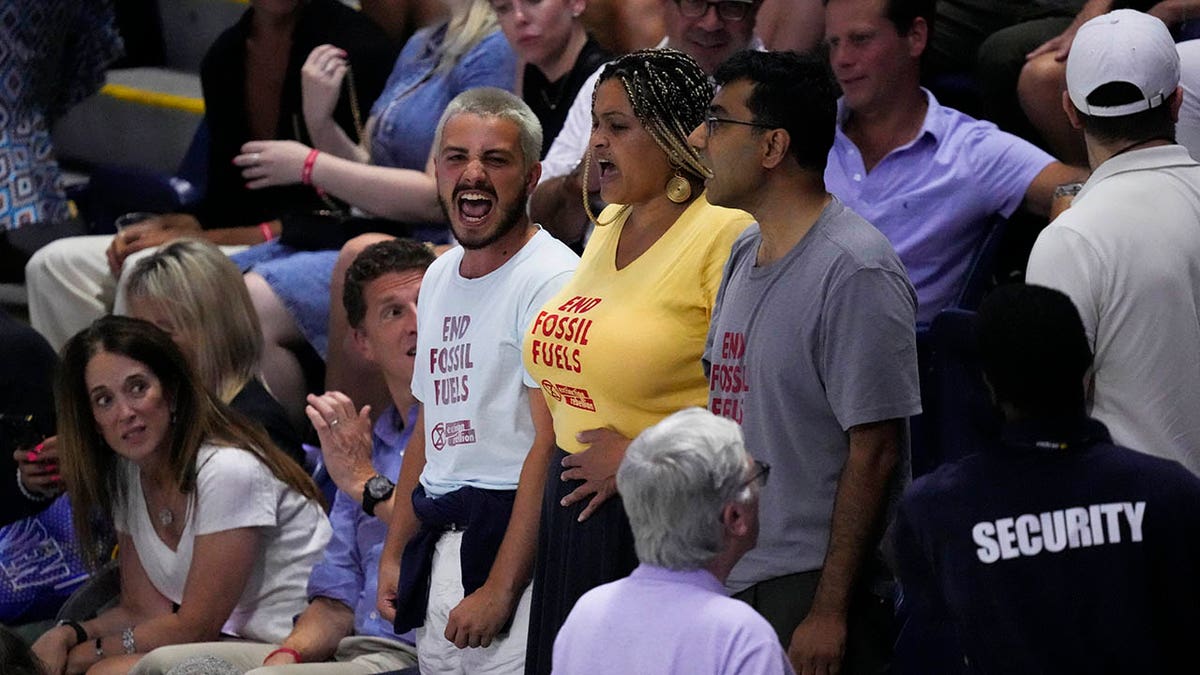 Extinction Rebellion added that the "climate and ecological crisis threatens everything on our planet, including sports" and pointed to players' recent issues with the excessive heat plaguing the tournament.
CLICK HERE TO GET THE FOX NEWS APP
The group said the Biden administration's actions to combat climate change were not enough and demanded that "the government tell the truth by declaring a climate and ecological emergency, and halt biodiversity loss and reduce greenhouse gas emissions to net zero by 2025."
Source link
(This article is generated through the syndicated feed sources, Financetin neither support nor own any part of this article)