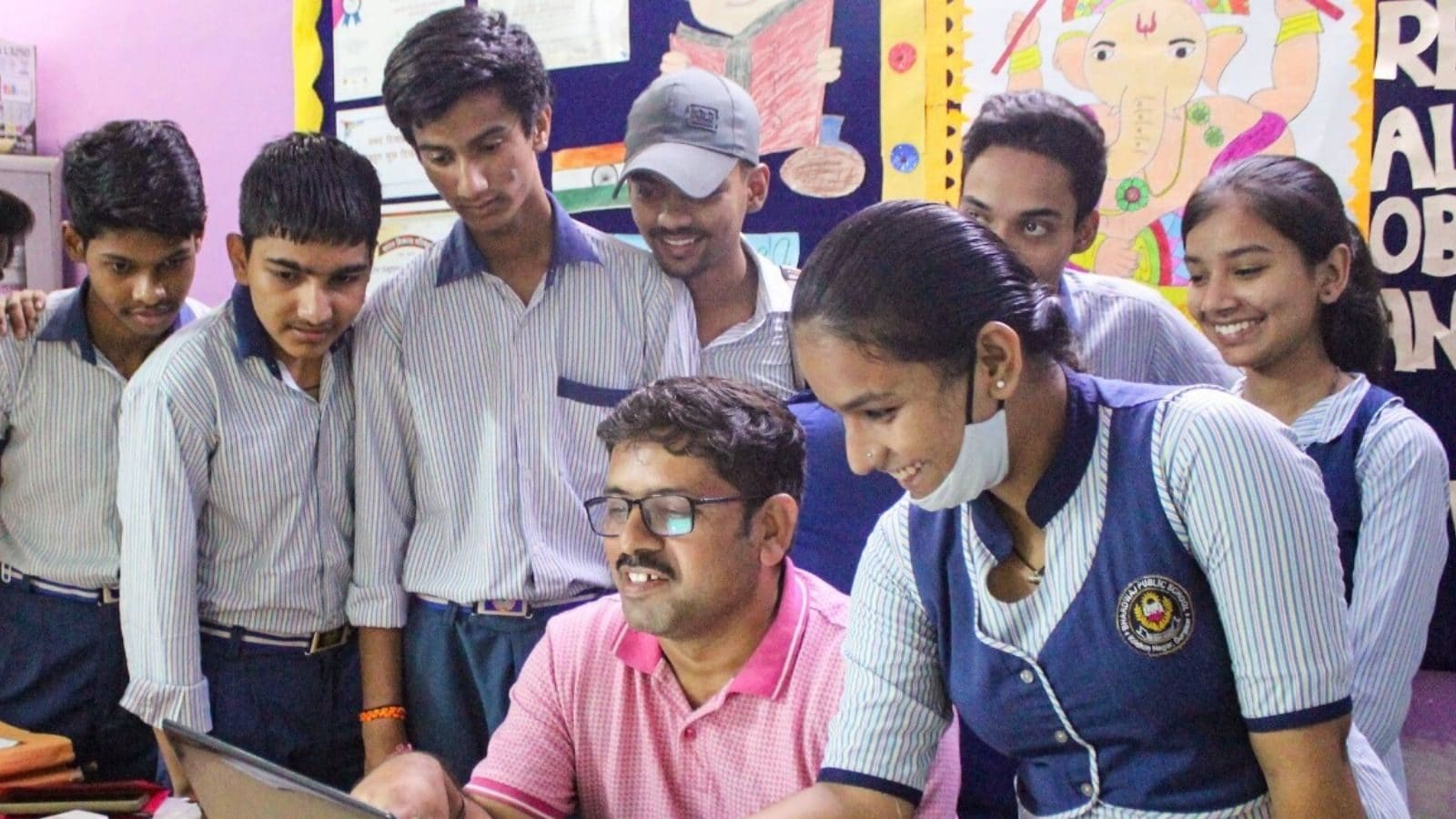 Intel India has collaborated with the NITI Aayog's Atal Innovation Mission (AIM) and the Central Board of Secondary Education (CBSE) under the Ministry of Education to integrate emerging technologies such as Artificial Intelligence (AI) and the Internet of Things (IoT), as well as concepts such as computational thinking, algorithmic thinking, and tinkering, into the formal education curriculum.
Launched in September 2022 with selected schools, the "AIoT Integration in School Curriculum" programme enables both teachers and students to learn, as well as apply emerging technologies. This initiative is important considering how the pandemic has accelerated the need for digital adoption, and to make sure that the future generation is ready for a tech-driven world, Intel, AIM and CBSE have joined hands.
Shweta Khurana, Senior Director – APJ, Government Partnerships & Initiatives, Global Government Affairs at Intel, exclusively spoke to News18 about the initiatives and how they will shape India's future.
Skilful India
Khurana said that the teachers create subject lesson plans integrated with AIoT (AI and IoT) to help improve learning outcomes, and the students, once skilled, are further empowered to build indigenous AIoT solutions to solve local and global challenges.
While the first phase focuses on training subject and computer teachers on AIoT, encouraging them to create lesson plans based on their new learnings and then impart the knowledge in the classroom, students will be encouraged to learn these technologies in their schools' AI and tinkering labs and use their learnings to create projects with social impact.
According to Khurana: "The initiative focuses on building tech skills by teaching about various AI domains, data cleaning, prototyping, circuit building, programming, and more. It focuses equally on learning all about building social impact and solution-building skills such as statistical analysis, critical thinking, effective communication, problem-solving, etc."
"We want to help develop a digital-first mindset, enabling teachers and students to learn emerging technologies and develop the ability to apply them in a responsible manner," she added.
The National Education Policy 2020 recognises the potential of AI and implies that it can be used to improve teaching and learning processes, personalise and make education more inclusive, and aid decision-making in educational administration.
The NEP also recommends that students and teachers develop AI-related skills, as well as that centres of excellence in AI education and research be established. It seeks to promote the use of technology in education to improve the quality and relevance of learning outcomes.
Khurana told News18: "We consider NEP 2020 as a guiding principle that recognises the importance of AI in the modern world and suggest its integration into the education system to ensure that students are equipped with the skills and knowledge needed to succeed in the future."
Challenges
However, she explained that while there is a policy framework (NEP 2020) and the will to build public-private partnerships for scale, some of the key challenges are a lack of necessary digital infrastructure and the need for significant investments to create it, as well as the need to raise awareness about the benefits of AI to encourage its adoption.
"Addressing the challenges mentioned above requires a multi-pronged approach that involves all partners, such as the government, industry, academia, and civil society. If these challenges are addressed, India will be on the path to becoming one of the global leaders in AI, with a workforce that is truly prepared for the future," said Khurana.
When asked about the misuse of such technology by youths, she said: "We introduce students to the fundamentals of AI – the domains, applications, possibilities, and impact on our lives; they gain insights into the ethical concerns revolving around AI and learn more about AI transparency, fairness, accountability, and privacy concerns. Additionally, examples of responsible AI are shared with youth to help them understand the impact of AI and its ethical considerations."
Bridging digital gap
The global company has been working on several initiatives in India to create an AI-ready generation in collaboration with various central government organisations as well as state and local governments.
These government-supported programmes are designed to bridge the digital skills gap and empower youth to meet the growing industry demands, thereby preparing them for the future.
For example, Khurana said that since 2019, Intel has been collaborating with CBSE and building capacities in over 20,000 teachers and working with over 350,000 students through boot camps and mentoring camps. In addition, Intel has also launched an AI Student Community in 2021 and a community for teachers in 2022.
Similarly, in 2020, it collaborated with the IT Ministry's National e-Governance Division (NeGD) and launched a new initiative 'Responsible AI for Youth' programme for skilling youth from government schools pan-India. According to Khurana, this programme has reached 50,000+ students.
She also talked about the 'AI for All' (2021) programme that was launched by PM Narendra Modi in collaboration with CBSE.
As per Khurana, available in 11 Indian languages, this programme aimed to build AI awareness in one million citizens in 1 year, and has now enabled 3 million people across India in less than 2 years.
Furthermore, she said that Intel launched a programme in 2022 with the Department of Science and Technology to provide AI skilling to the Inspire-awards MANAK scheme awardees, which has skilled more than 10,000 students to date.
Apart from all these, the Unnati programme is expected to help equip engineering students in India with industry-relevant data-centric skills.
Khurana also said: "100 Intel Unnati Data-Centric Labs in emerging technologies were set up across universities and engineering institutes in India. The initiative will provide the higher educational institutions with long-term capabilities in technology and lab infrastructure, enabling a greater focus on research and innovation."
"This year, we have already announced Intel AI for Future Workforce programme which has gained accreditation from the National Council of Vocational Education & Training, aligned with National Skills Qualification Framework level 4. This has 510 hours of learning which helps empower the future workforce with the necessary AI skills for employability," she added.
Read all the Latest Tech News here
Source link