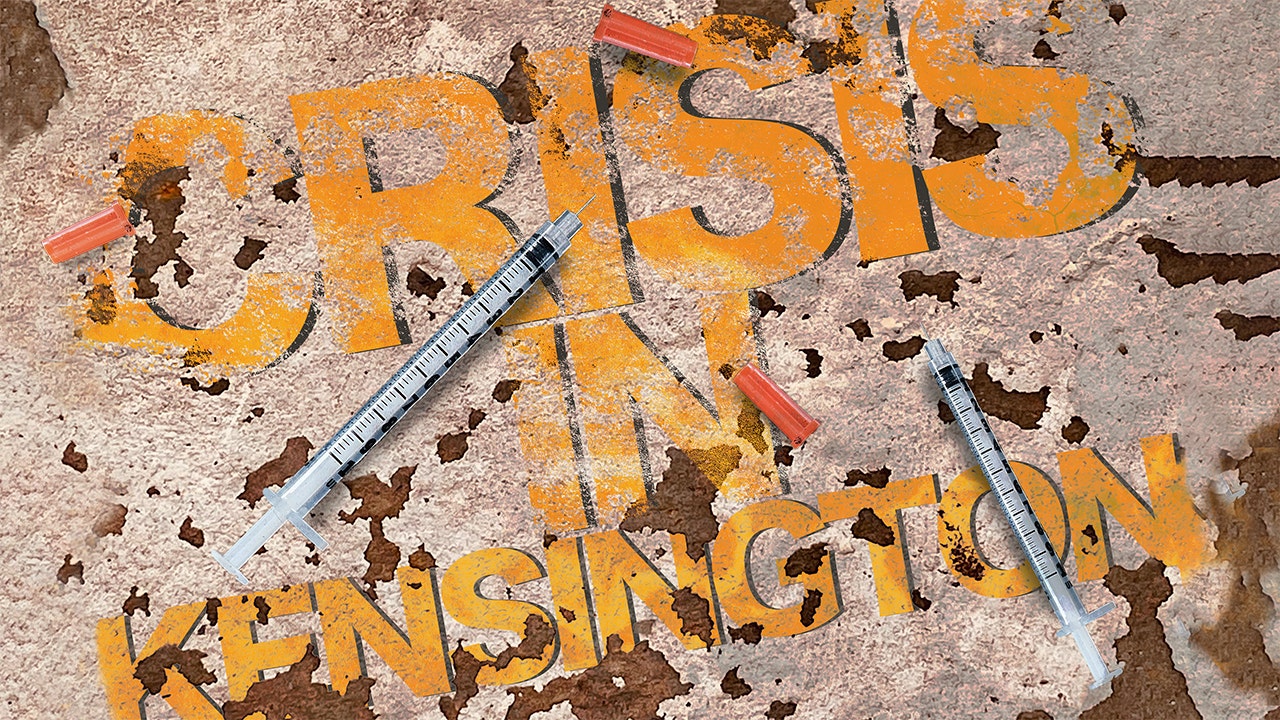 This is the fourth story in a series about the open-air drug market in Kensington. Read the first, second and third parts.
PHILADELPHIA – Rotting flesh. That's a key indicator someone is addicted to xylazine, a drug sweeping the nation. And Kensington, a neighborhood in the City of Brotherly Love, served as ground zero.
"It's crazy to think … the good option is to have good old fashion heroin back," Frank Rodriguez, a local advocate, told Fox News. "That s— sounds so crazy and so foreign to say or to think."
RECOVERING HEROIN ADDICT DESCRIBES HORRORS OF ZOMBIE DRUG. WATCH:
WATCH MORE FOX NEWS DIGITAL ORIGINALS HERE
Rodriguez, himself a recovering heroin addict, said it's become difficult in Kensington to score H that hasn't been cut with fentanyl or xylazine. The latter, a veterinary tranquilizer often called tranq, tranq dope or the zombie drug, was ravaging Kensington well before it was identified elsewhere.
A tranq dope cocktail — used to bolster fentanyl and sold for half the price of a traditional dose — causes users to fall into a deep stupor, leaving them susceptible to rape and robbery. When they come to, they may already be facing withdrawal and craving another fix.
The zombie drug also causes excruciatingly painful wounds, including necrosis, that could require amputation if they're not treated.
"You literally see people, you know, with sores, with their skin falling off their body," Rodriguez told Fox News. "You could smell rotting flesh when you get in a group of a few individuals in the summertime."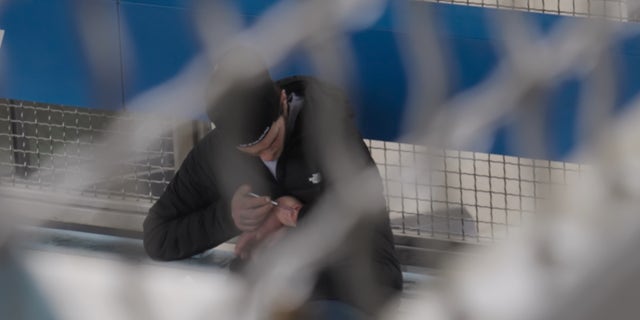 OVERDOSES CONTINUE TO FUEL SALES FOR THE SACKLERS — THE FAMILY ACCUSED OF IGNITING THE OPIOID CRISIS
On the arms and legs, the wounds might look like a portion of flesh was carved out or maybe a minutes-old chemical burn. Hands and feet may be swollen almost out of recognition.
Sometimes the wounds become hardened tissue. Sometimes they fester and ooze.
"The tranq dope literally eats your flesh," Brooke Peder, a 38-year-old Kensington resident known as the Hood Grandma told The New York Times. Her leg had been amputated because of a tranq-induced infection.
"It's self-destruction at its finest," she said.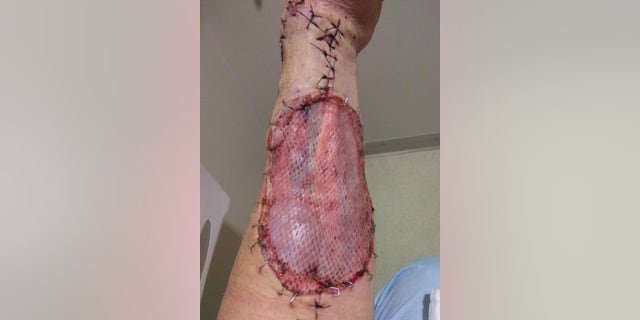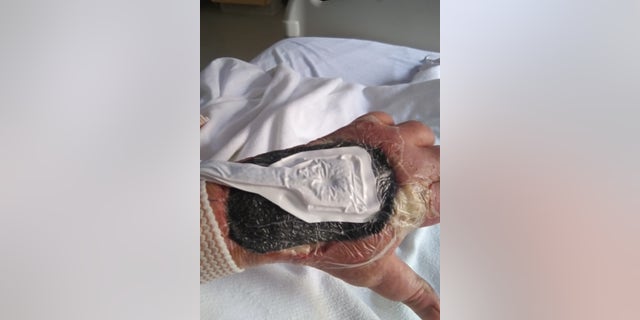 Another addict, Tracey McCann, told the Times she'd seen fleas and maggots covering users' tranq wounds.
And since xylazine isn't an opioid, common overdose treatments aren't effective. 
"You give them Narcan and it doesn't matter because you're treating the wrong thing," Rodriguez said. "It's a completely different ball game now."
Health experts say to try a single dose of Narcan anyway, since it's not easy to tell what drug is causing the overdose.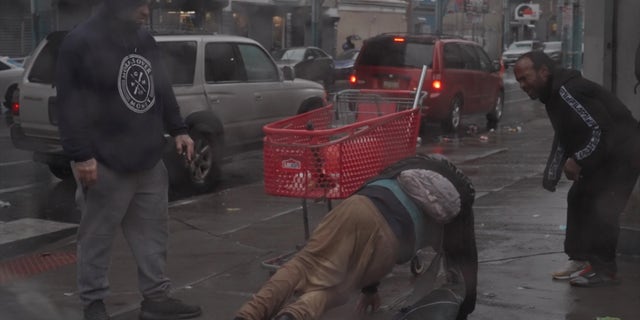 PHILADELPHIA'S OPEN-AIR DRUG MARKET IS 'A THIRD-WORLD COUNTRY,' FORMER RESIDENT AND ADDICT SAYS
'The deadliest drug threat'
Almost out of thin air, xylazine flooded Kensington, with the deluge starting in 2020 as the COVID-19 pandemic took hold. Addicts have said they might shoot up without realizing xylazine, which can make fentanyl last longer, is mixed into their dose.
"Most people tell me, 'I wish I could find dope that didn't have xylazine,'" Dr. Joseph D'Orazio, an expert in addiction medicine at Temple University Hospital told the Times.
In 2021, over 90% of dope samples in Philadelphia contained xylazine, according to city data. And a June study found that it'd been identified in 36 states and D.C.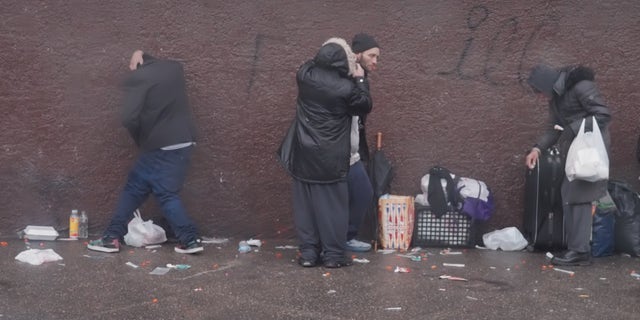 But more recent findings suggest a more dire situation.
The Drug Enforcement Administration announced in March that the agency has found xylazine in 23% of fentanyl powder and in 7% of fentanyl pills. It's made seizures in 48 states.
"Xylazine is making the deadliest drug threat our country has ever faced, fentanyl, even deadlier," DEA Administrator Anne Milgram said in a statement.
In Kensington, xylazine has driven a 313% increase in visits to a nearby wound care clinic over a three-year period, according to the Times.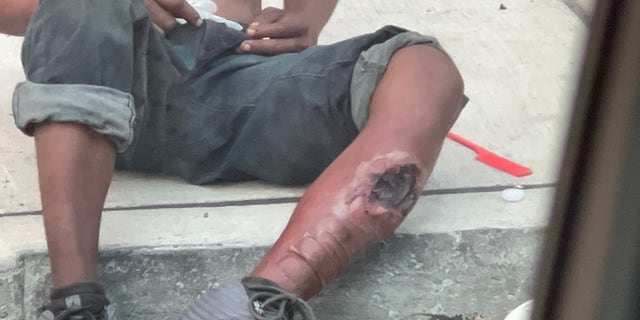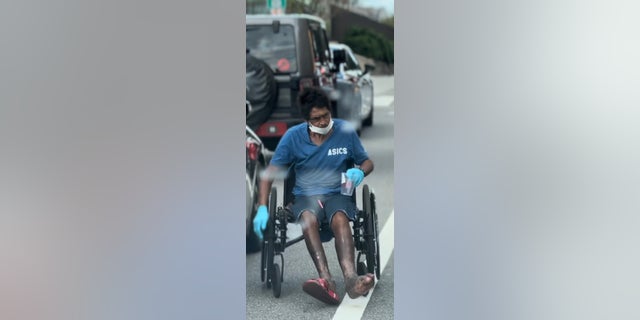 ANIMAL TRANQUILIZER FOUND IN 90%+ OF PHILLY DRUG SUPPLY, 'TRANQ' IS EATIN USERS SKIN LEADING TO AMPUTATIONS
'A tremendous impact'
Before xylazine took hold, the neighborhood was already struggling to get a handle on fentanyl addiction. Overdose kits can be found scattered throughout Kensington.
"I remember when the heroin first became tainted with fentanyl," he said. "People would let you know 'Yo, be careful, this has fentanyl in it.'"
"Out of 100 different corners, there might be 10 corners that had heroin that was cut with fentanyl," Rodriguez added. "Now you can't find a bag of heroin without fentanyl in Philadelphia."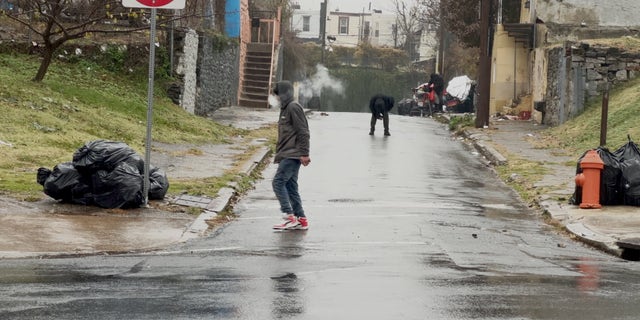 CLICK HERE FOR THE FOX NEWS APP
As dangerous as xylazine is, fentanyl's own lethality shouldn't be forgotten.
The synthetic opioid can be up to 100 times more potent than heroin and has become a regular staple in the drug overdose epidemic. About two-thirds of the more than 106,000 overdose deaths in 2021 were from synthetic opioids — primarily fentanyl, according to the National Institute on Drug Abuse.
"Fentanyl has had a tremendous impact on Kensington," Rodriguez told Fox News. "It's almost as if when you thought it couldn't get any worse, it got kicked up about five or 10 notches."
Source link
(This article is generated through the syndicated feed sources, Financetin neither support nor own any part of this article)