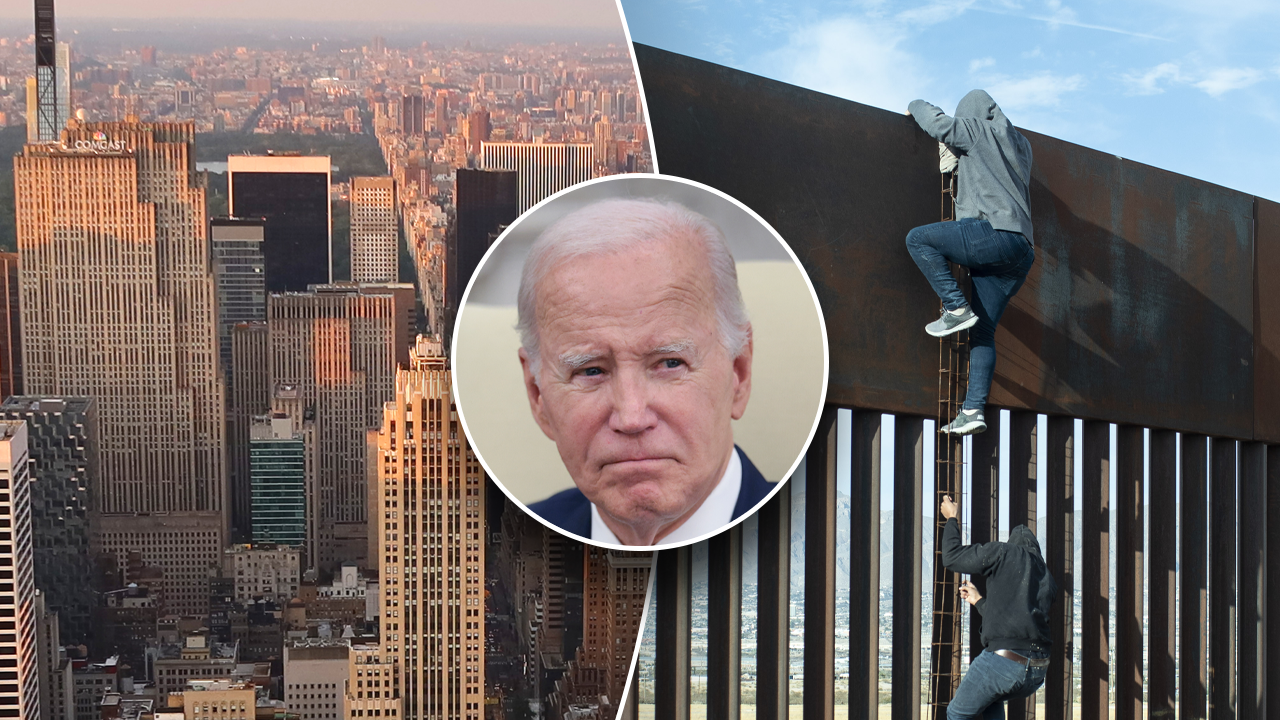 New York Democrats are sounding the alarm that President Biden and other party leaders' failure to keep immigration under control has political consequences.
While New York state may be widely perceived as a Democratic Party stronghold, some local leaders have warned that issues like the mass immigration are not only disrupting the lives of New Yorkers, but the party's grip on the state. 
The New York Times published a piece on Saturday headlined, "New York's Migrant Crisis Is Growing. So Are Democrats' Anxieties," suggesting the Democratic Party may face yet another reckoning in the state after it was unexpectedly disrupted by GOP contenders in the 2022 midterm elections. 
The New York Times reporter cited how multiple Democrat leaders seek to avoid being "caught flat-footed as they were a year ago" as candidates ranging from Long Island to Hudson Valley are "openly clashing not just with Republicans who say they are to blame, but also with their own party leaders, including President Biden."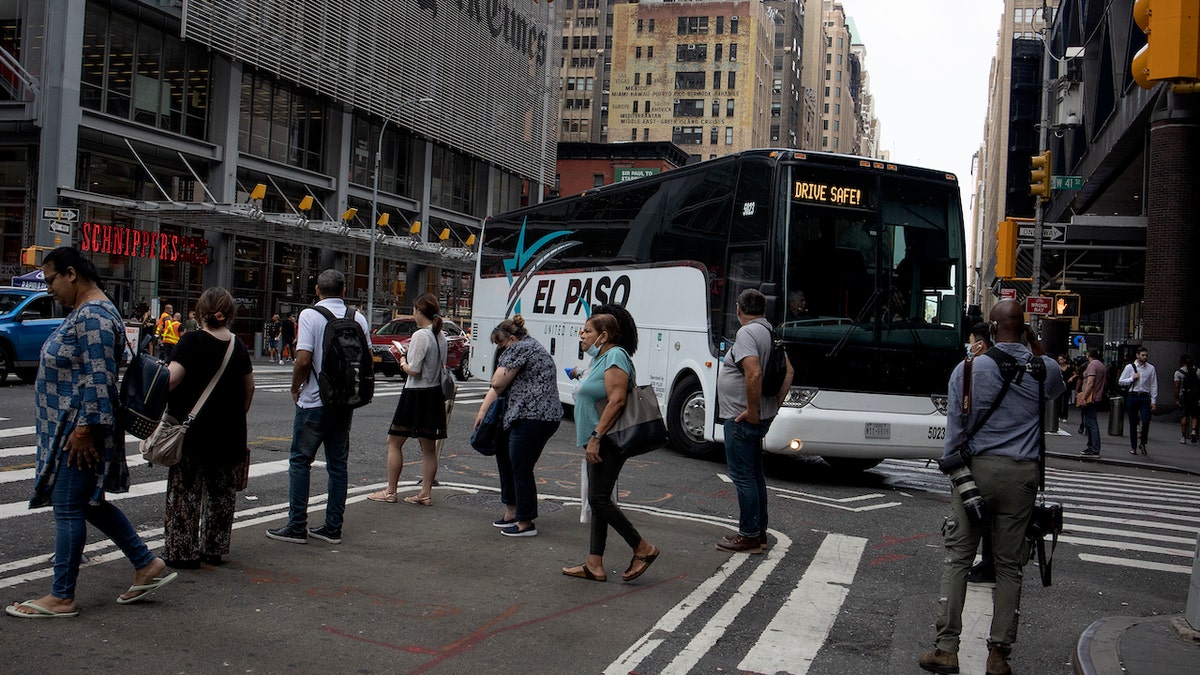 One example was Rep. Pat Ryan, D-N.Y., who was described as the "lone frontline Democrat to survive the Republican suburban demolition last year." It was noted that the lawmaker "teamed up with two Republicans to demand that Mr. Biden declare a state of emergency, and broke with his party to support a bill to discourage schools from sheltering migrants."
BIDEN FACING REVOLT FROM BLUE STATE DEMOCRATS OVER IMMIGRATION CRISIS
"The No. 1 thing I learned as an Army officer: When in charge, take charge," Ryan was quoted in the interview recalling wisdom from his military service. "We are in a crisis, the president is in charge, and he and his team need to take charge."
Democratic congressional candidate Josh Riley called Biden's "aloofness on the issue 'offensive,'" and said, ""Look, this is a federal problem and it requires a federal response, and I think President Biden needs to get his act together and help solve it."
Former New York Democratic Rep. Mondaire Jones warned of "consequences at the polls" if the party does not alter course on the issue.
Axios released a similar report Tuesday, "Blue state migrant crisis sparks political disaster for Biden," and wrote that local Democratic Party leaders have "feuded" with each other over how to best handle the migrant crisis in their region.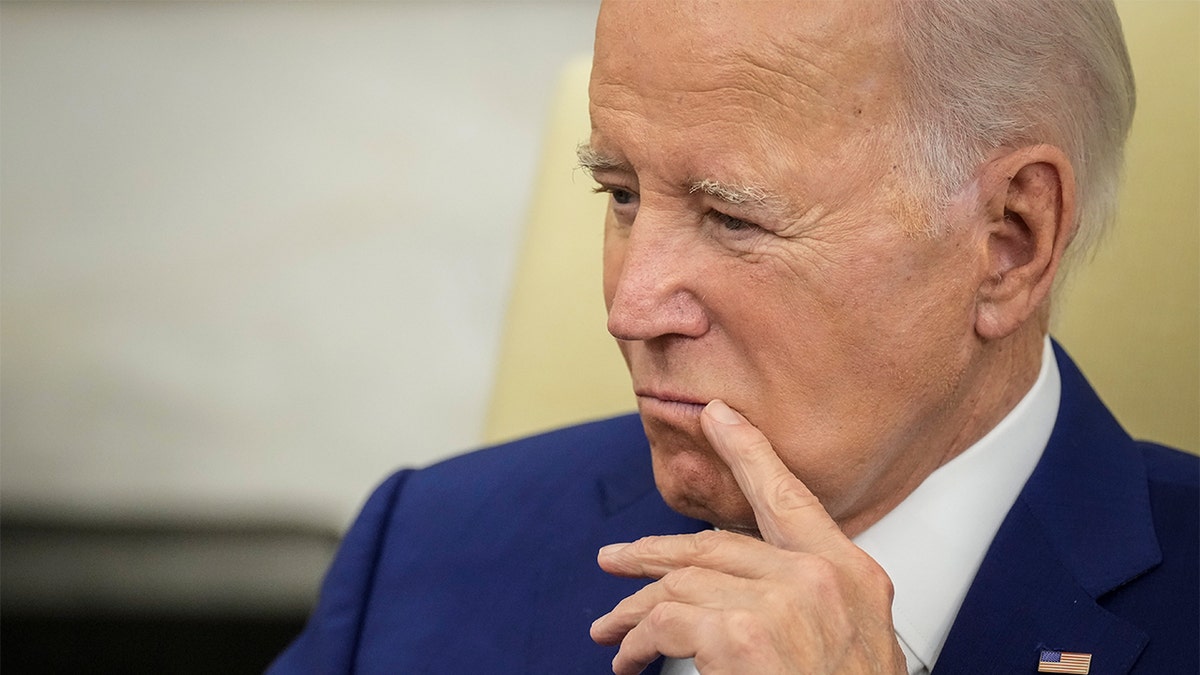 "New York City Mayor Eric Adams and New York Gov. Kathy Hochul publicly feuded this week, with Adams demanding other parts of the state receive more migrants. Hochul has blamed Biden, and Adams has called for a federal emergency declaration," Axios said.
GOP REPS CALL FOR MORE OVERTIME PAY FOR BORDER PATROL AGENTS TACKLING ONGOING MIGRANT CRISIS
A White House spokesperson pointed to a readout from a meeting Biden had with Hochul Wednesday.
"Since the first day his Administration, President Biden has called on Congress to pass comprehensive immigration reform. Without Congressional action, this Administration has been working to build a safe, orderly, and humane immigration system, and we've led the largest expansion of lawful pathways for immigration in decades. The Administration is committed to working to identify ways to improve efficiencies and maximize the resources the federal government can provide to communities across the country," the White House said.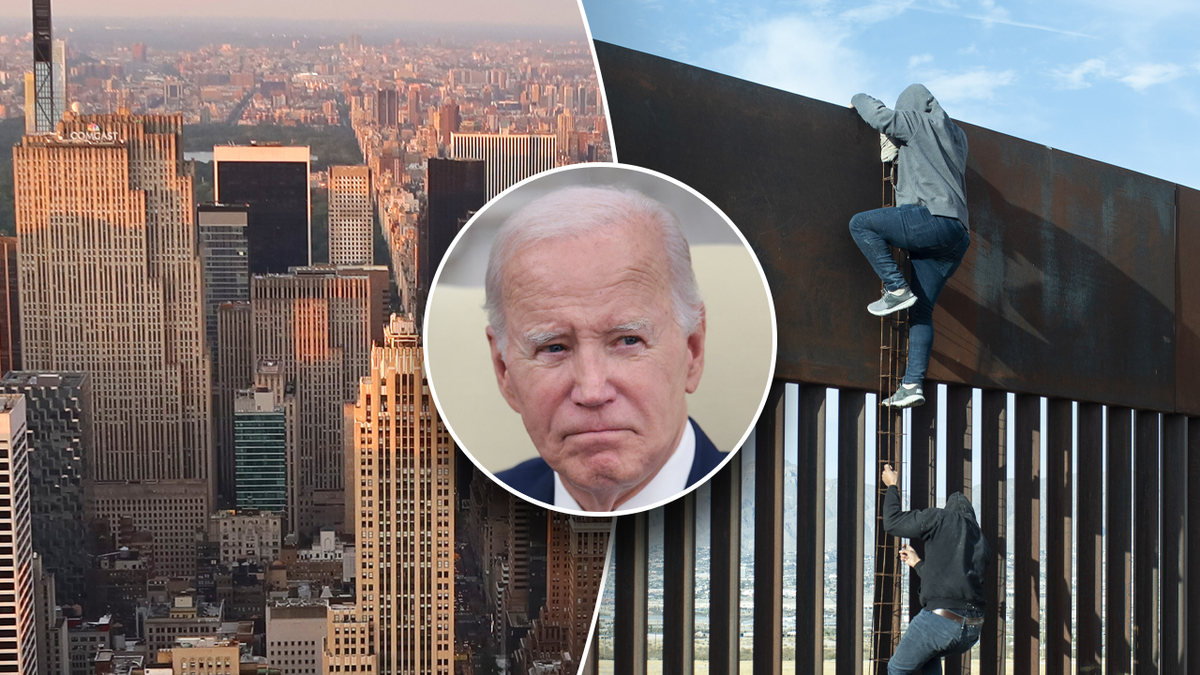 CLICK TO GET THE FOX NEWS APP
The White House continued, "In the last month, Senior White House Officials hosted Governor Hochul in the White House and Senior Advisor to the President Tom Perez traveled to New York to continue the close coordination with our state and city partners. We will continue to partner with communities across the country to ensure they can received the support they need. Only Congress can provide additional funding for these efforts, which this Administration has already requested, and only Congress can fix the broken immigration system."
For more Culture, Media, Education, Opinion, and channel coverage, visit foxnews.com/media
Source link
(This article is generated through the syndicated feed sources, Financetin neither support nor own any part of this article)