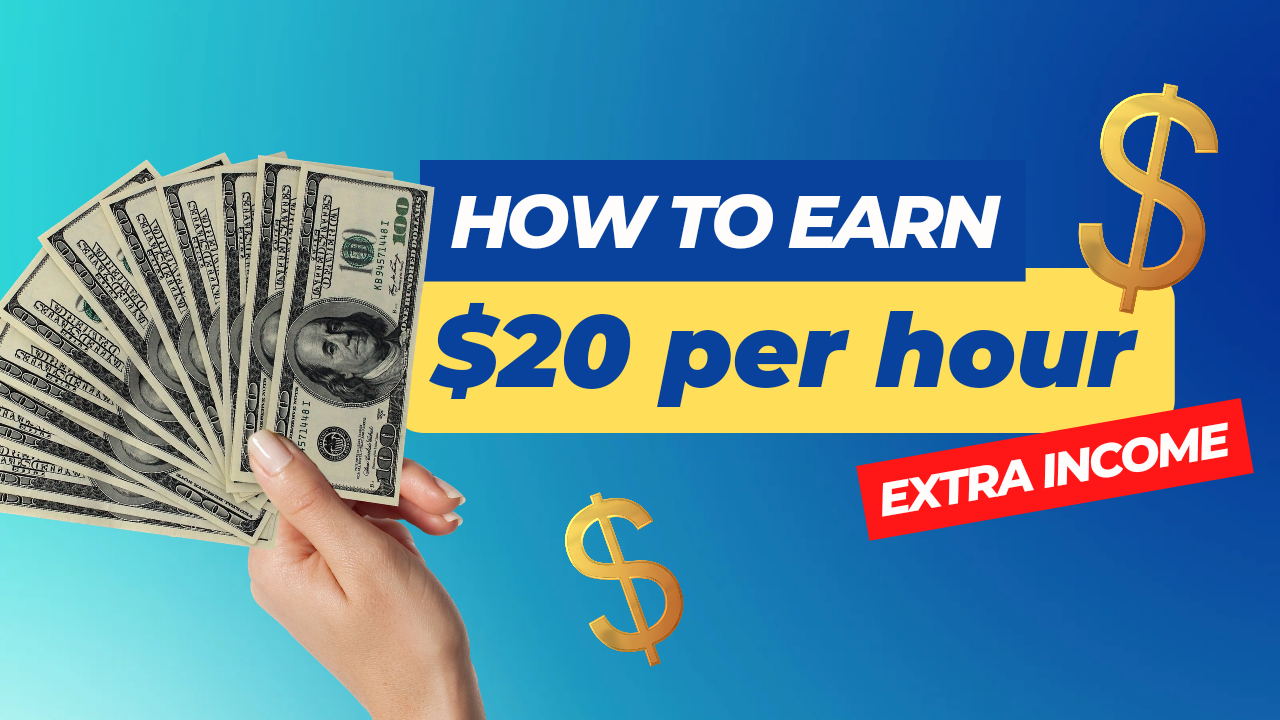 Twitter poll says Elon Musk should step down as chief executive
Confirmation: Elon Musk's Twitter poll says he should step down as chief executive of the social media company.
There were 17,502,391 votes. 57.5% were in favour. 42.5% were against.
*This post has been updated. The total vote figure rose by about 200,000 following the closure of the poll.
Key events
In a tweet on Epic Games settlement with the US Federal Trade Commission (FTC), the company's CEO Tim Sweeney said the settlements reflect how American regulatory practices are changing.
"Developers should dig into the topic, as this settlement reflects state of the art American regulatory practice," Sweeney said.
While Epic Games is framing the settlement as a change in regulatory practices, the FTC says that the company knew the children were playing without parents' consent.
"Firms cannot put growth and revenue over the safety and privacy of their users, especially children and teens," said FTC chair Lina Khan in a series of tweets. The company "put children and teens at risk with privacy invasive default settings".
"Notably, our complaint states that these default settings caused substantial harm and constituted 'unfair' practices against both kids and teens," she said.
Epic Games, which the US Federal Trade Commission (FTC) just announced agreed to pay $520m in settlements over privacy law violations, released a statement on the settlement saying "no developer creates a game with the intention of ending up here".
"The video game industry is a place of fast-moving innovation, where player expectations are high and new ideas are paramount," the statement said. "Statutes written decades ago don't specify how gaming ecosystems should operate. The laws have not changed, but their application has evolved and long-standing industry practices are no longer enough."
"We accepted this agreement because we want Epic to be at the forefront of consumer protection and provide the best experience for our players," the company said.
This is Lauren Aratani in New York taking over.
Epic Games, the creator of the popular video game Fortnite, is agreeing to pay the US Federal Trade Commission (FTC) a total of $520m for two settlements after violating children's privacy law, the FTC announced this morning.
The agency said the video game maker "deployed design tricks, known as dark patterns, to dupe millions of players into making unintentional purchases." The company is agreeing to pay two settlements: $275m for violating the agency's Children's Online Privacy Protection Act, which bans companies from disclosing, collecting or using information from children under 13 and $245m as a refund to consumers for "its dark patterns and billing practices". The FTC said the settlements are the largest monetary penalty for violating the privacy protection act and the largest refund in a gaming case.
"Epic used privacy-invasive default settings and deceptive interfaces that tricked Fortnite users, including teenagers and children," FTC chair Lina Khan said in a statement. "Protecting the public, and especially children, from online privacy invasions and dark patterns is a top priority for the commission."
Fortnite gained popularity in 2018, generating Epic Games $9bn in the game's first two years of existence.
Wall Street has been trading for about half an hour, and Tesla shares have enjoyed a small bump.
The carmaker's value was up by 1.7% at the time of writing at $152.72 – less than the 4.5% move at one point in pre-open trading.
Of course, that does not make up for the large losses endured by shareholders this year, but with a stock of this size it does mean a $5bn gain – Musk's 13% shareholding would equate to about $650m in paper valuation. That would not be a bad return for most Twitter polls.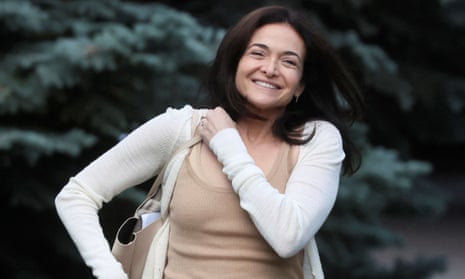 Former Meta chief operating officer Sheryl Sandberg and Nextdoor boss Sarah Friar would make for good candidates to lead Twitter, says the Financial Times's Lex column.
Sandberg announced her resignation from Facebook in June, after transforming it into one of the biggest advertising companies in the world. She was seen as an "adult in the room" beside founder Mark Zuckerberg. Perhaps the same steadying hand could help at Elon Musk's company.
Friar was previously finance boss at Square, the payments company set up by Twitter founder Jack Dorsey, so the FT (£) reckons she could help with Musk's aims for Twitter to become a "superapp" offering payments, among other things. A rare Northern Irish (she's from County Tyrone, if you're asking) transplant to California, she also has Goldman Sachs, McKinsey, and the universities of Oxford and Stanford on her CV.
There is also a sting in the tail of the FT's piece: it reckons that Twitter's valuation is only just over a third of what Musk and his backers actually paid. That is value destruction to rival Tesla during 2022.
Valued at about three times trailing revenue (equal to similar-sized peer Snap), Twitter's enterprise value would now be just $15bn.
So who is likely to take over from Musk as CEO of Twitter?
TechCrunch editor at large Mike Butcher says it's likely to be someone quite "commercially minded" from Silicon Valley that can put Twitter on an "even keel."
Butcher says no one thought Musk was going to stay in the job forever, and was likely under pressure from Tesla's board, who have watched shares plunge following a string of controversies linked to his takeover of Twitter.
He said it's very likely that Musk will leave, it's just a matter of when.
Mike Butcher, editor at large at TechCrunch, tells Sky News that it's very likely that Musk had a plan already in place before he issuing the Twitter poll.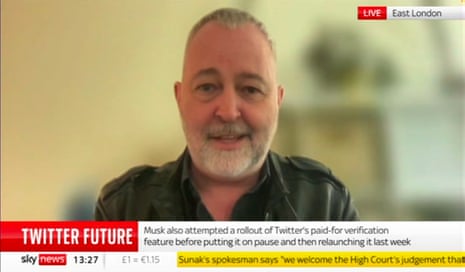 Elon Musk is very mercurial so it's very hard to tell whether or not he'll actually abide by the poll, but it's more likely that he already had a plan ahead of doing that poll.
It's not quite clear what that plan is exactly, but Butcher notes that Musk issued the Tweet after landing in Qatar for the World Cup final. He says Musk "most certainly" had talks with investors, given he has backers in the region who helped him take over Twitter in the first place.
One thing you can be sure of its that he'll do whatever he wants…whether he's said one thing earlier or not. It's as simple as that. So we'll have to wait and see.
In terms of current management teams, Butcher notes that Musk is surrounded by people who "do his bidding" and that there is no longer a board to really speak of. "So it's really down to one man, pretty much all of it".
The staff themselves have had to figure out what Twitter should be doing via his tweets rather than through any internal communications, as might normally happen inside any "normal company"
It's been a "totally chaotic period under Musk's leadership", Butcher adds.
Union cautions Musk still Twitter owner even if he steps down as CEO
A union which represents some of Twitter's UK staff says that even if Musk does honour the poll and steps down as CEO, the social media firm's strategy is unlikely to change given he still owns the company.
Furthermore, the way Musk hinged his decision on the outcome of an online poll is yet another sign of the "deep issues" plaguing the company under his watch, according to the Prospect union's general secretary Mike Clancy.
Clancy said in a statement:
This latest erratic behaviour by Elon Musk, once again underlines the deep issues over the way this company is being run.

Whether or not Musk carries through on this vote, and is the chief executive going forward, he will still own the business. This means it seems highly doubtful that we will see a sea change in strategy.

The way that Twitter under Musk has treated its staff has been appalling, riding roughshod over the principles that underpin UK employment law.

What is needed is a fundamental change in approach, rather than more attention seeking, knee jerk decision making.
In case Musk is on the hunt for a replacement, Snoop Dog had issued his own tongue-in-cheek poll and asking his own followers whether the rapper should replace the Tesla boss as head of Twitter: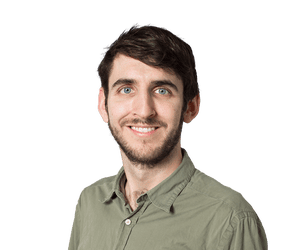 Alex Hern
More than 10 million people voted in favour of Elon Musk stepping down as chief executive of Twitter in a poll he posted on the site late on Sunday.
The billionaire, who bought the company and installed himself as its head just 50 days ago, has insisted there is no successor in the wings. "No one wants the job who can actually keep Twitter alive," he said on the social network. "There is no successor." Replying to another user who said they could do the job, Musk added "you must like pain a lot. One catch: you have to invest your life savings in Twitter and it has been in the fast lane to bankruptcy since May. Still want the job?"
Musk has a history of using Twitter polls to rubber-stamp major decisions, selling a tenth of his Tesla holdings after one poll in 2021, restoring Donald Trump's account after a second last month and reinstating a swath of suspended accounts following a third. "Vox Populi, Vox Dei", Musk tweeted after the Trump poll.
You can read the full story – including details of the chaos surrounding account bans – here: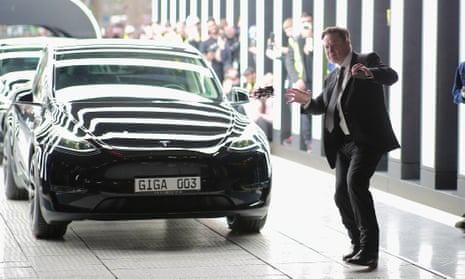 If Musk does follow through on his promise to "abide by the results" of the poll there is one group of people who would almost certainly be pleased: investors in Tesla.
Musk's focus on the social network has come at a time when Tesla shares have been under enormous and sustained pressure. That has not been aided by Musk's need to sell Tesla shares worth billions to fund the Twitter deal.
Tesla shares have gained 4.5% in pre-market trading on Monday to above $157 – up from just over $150 at Friday's close, according to data from Google.
The value of the company had fallen by 50% to $470bn (£387bn) over the course of 2022. That is still enormous, but less than the $1 trillion valuation it achieved in October 2021. Rival carmakers are catching up with electric vehicles and there has also been a broader rout in tech shares as rising interest rates diminished the relative value of future earnings. The US stock market benchmark, the S&P 500, fell by 16% over the same time period.
Dan Ives, a tech analyst at Wedbush Securities, a US investment bank, said if Musk hands the reins of Twitter over it would be a "major positive" and allow Musk to stop the damage on Tesla. Ives has a price target of $250 for Tesla shares.
"Time to end this nightmare as CEO of Twitter," he said in a note sent to clients on Monday.
From the botched verification subscription plan to banning journalists to political firestorms caused on a daily basis [it has] been the perfect storm as advertisers have run for the hills and left Twitter squarely in the red ink potentially on track to lose roughly $4bn per year we estimate.

More red ink means funding gaps causing Musk to sell more Tesla stock which has been used as his own personal ATM machine since this saga began in April. As such, this has been a black eye moment for Musk and been a major overhang on Tesla's stock which continues to suffer in a brutal way since the Twitter soap opera began with brand deterioration related to Musk a real issue.

Musk is Tesla and Tesla is Musk. Attention focused on Twitter instead of golden child Tesla has been another big issue for investors and likely is behind this poll results with many Musk loyalists wanting him to leave as CEO of Twitter. With the poll closing this morning, it appears Musk's reign as CEO of Twitter will come to end and thus be a major positive for Tesla's stock starting to slowly remove this albatross from the story.
All eyes will now be on Elon Musk's own Twitter account to hear what his next steps might be.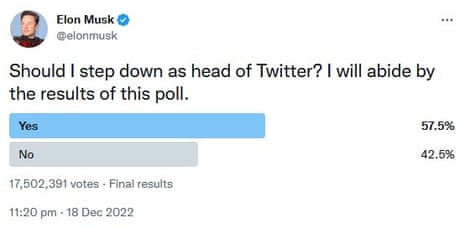 However, it is unclear when he will comment – not least because he may still be in the air. Musk's private jet took off from Doha about three hours ago, where he was watching the final of the football World Cup.
*There is of course an irony in reporting on the movements of his jet: the source for these data is an automated social media account on Instagram called Elon Musk's Jet. Musk himself banned the Twitter version of the account, and several journalists covering his actions, after accusing them of "doxxing" him by posting details of his whereabouts. He then reversed some of the bans a few days later.
Twitter poll says Elon Musk should step down as chief executive
Confirmation: Elon Musk's Twitter poll says he should step down as chief executive of the social media company.
There were 17,502,391 votes. 57.5% were in favour. 42.5% were against.
*This post has been updated. The total vote figure rose by about 200,000 following the closure of the poll.
With only about three minutes left, it looks very likely that Elon Musk's Twitter poll will say he should step down as chief executive.
Twitter polls are hardly binding votes, but Musk does have a history of following through on them. It is unclear what Musk's plan is, given the lack of an obvious successor.
Musk himself spent Sunday in Qatar watching Argentina win the football world cup. Pictures from the stadium showed him standing beside Jared Kushner, the son-in-law of Donald Trump.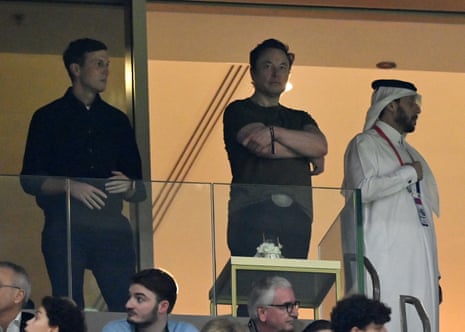 Trump, of course, used Twitter to his advantage during his US presidential run, and then started a rival social media company, Truth Social. Twitter briefly banned users from posting links to rival social media companies, including Truth Social and larger rivals such as Instagram and Facebook.
Bank of England launches consultation on scrapping banker bonus cap
And as chancellor Jeremy Hunt prepares for a range of City reforms in a bit to spur growth, the Bank of England has launched the first of a raft of consultations: this time on the banker bonus cap.
Plans to scrap the EU cap were first announced during the September mini-budget, paving the way for bankers to earn more than 200% of their salaries in bonuses.
However, recruiters and bankers are sceptical that it will spark much change here in the UK – where bankers have grown accustomed to higher fixed pay, which by and large rose to compensate for the bonus cap which came into force in 2014: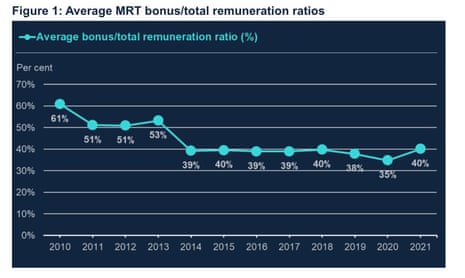 However, the Bank of England said as part of the consultation:
The proposed changes should…help remove unintended consequences that have arisen as a result of the bonus cap, namely growth in the proportion of the fixed component of total remuneration, which reduces firms' ability to adjust costs to absorb losses in a downturn.
Poll update: 57.6% so far vote for Musk to step down as Twitter boss
The proportion of Twitter users voting for Musk to resign as head of Twitter is climbing with 50 minutes left to go:
Yes: 57.6%
No: 42.4%
In a written statement regarding the UK spring budget, chancellor Jeremy Hunt has said:
Today I can inform the House that I have asked the Office for Budget Responsibility (OBR) to prepare a forecast for 15March 2023 to accompany a spring budget.

This forecast, in addition to the forecast that took place in November 2022, will fulfil the obligation for the OBR to produce at least two forecasts in a financial year, as is required by legislation.
BREAKING: UK spring budget to be held 15 March 2023
The chancellor, Jeremy Hunt, will deliver the spring budget on 15 March 2023, according to Reuters.
And for the avoidance of any doubt (given the controversy that followed the lack of forecasts alongside the disastrous mini-budget delivered by ex-PM Liz Truss and her chancellor Kwasi Kwarteng) the Office for Budget Responsibility has been commissioned to prepare forecasts alongside the presentation, Reuters adds.
(This article is generated through the syndicated feed sources, Financetin doesn't own any part of this article)
Thank you for reading this post, don't forget to subscribe!