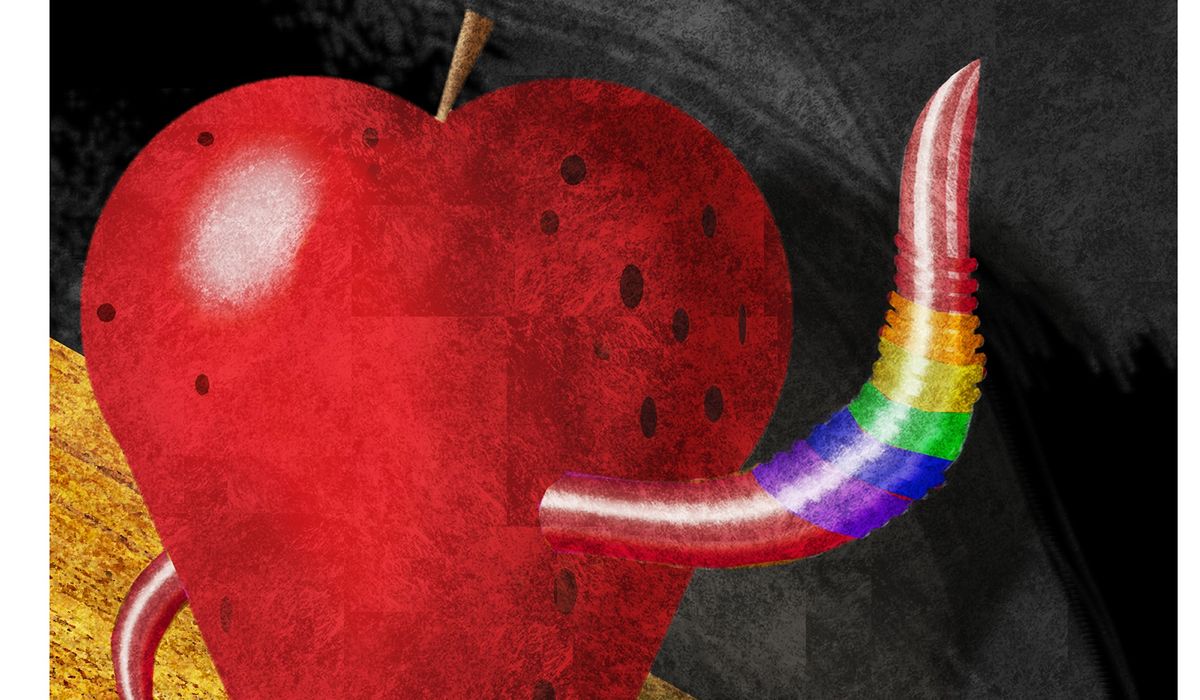 OPINION:
From critical race theory and radical gender ideology to sex-ed classes for kindergartners and drag shows in classrooms, the radical left is more determined than ever to turn schools into indoctrination chambers for their sick and perverse worldview, all while silencing parents who try to do anything about it. With Election Day just weeks away, every candidate has a responsibility to make clear how they plan to take action to stop this madness, safeguard parents' rights, and restore trust and integrity in our education system.
According to a recent ABC News/Washington Post poll, 77% of voters rate education and schools as "highly important" to them in determining their vote in the upcoming election — ranking just behind the economy (84%) and just ahead of inflation and crime (76% and 69%) as the second-most important issue to voters this fall.
With everything that's going on in schools, it's easy to see why. In Virginia, for example, where Gov. Glenn Youngkin won an upset victory last year in large part thanks to concerns over parents' rights in education, Democrat school board officials have openly threatened to defy the governor's new order, which, among other things, requires schools to seek parental consent before "socially transitioning" students who identify as transgender.
In Wisconsin, a school district stated in a teacher training document that parents are not "entitled" to know their children's "identities," and that information about what gender they are identifying as at school must be "earned." In Ohio, high school teachers were caught wearing badges with QR codes linked to instruction manuals for sexually explicit acts.
All of these examples are from just the past few weeks. Dozens of other cases from recent months confirm that schools are being radicalized in a concerted effort to push far-left racial, political and gender ideology on students. While critical race theory in education rightfully continues to be a major concern for parents, left-wing gender theory — which dovetails with CRT under the "intersectionality" agenda — is an equally sinister threat to both students' emotional well-being and parents' rights to be informed about their children and make decisions about how to raise them.
To be sure, we have seen some positive developments recently when it comes to protecting these fundamental rights. In March, Florida legislators passed a parental rights bill that bans discussion of sexual orientation and gender identity in kindergarten through third grade classrooms. While Florida parents undoubtedly breathed a sigh of relief that conversations about these sensitive topics would be removed from the classroom, the mainstream media and elected Democrats devolved into fits of hysteria, labeling the legislation the "don't say gay" bill. Similar legislation has been introduced or passed in Georgia, Kansas and Ohio. Another bill passed in Arizona in April requires schools to tell parents anything a student discloses about their physical, emotional, or mental health. 
But to continue delivering victories like these in 2023 and beyond, we as parents need strong, visionary leaders who understand the magnitude of the threats we face. In my home state of Pennsylvania, legislators have introduced a bill similar to the Florida law that would prohibit age-inappropriate instruction on sexual orientation and gender identity from kindergarten through fifth grade.
Though the bill has passed the Pennsylvania Senate, Democratic Gov. Tom Wolf has vowed to veto the bill if it makes it to his desk — a position shared by Democratic gubernatorial nominee Josh Shapiro. The outcome of the contest for Pennsylvania's next governor will thus have enormous consequences for the future of education and parents' rights in Pennsylvania, as is the case in other states around the country.
Congressional Republicans have also pledged to pass a federal parental bill of rights as part of their "Commitment to America" if the GOP retakes the majority in Congress in November. Every race, from the U.S. Senate down to — and especially including — local school board races, has potential implications for carrying our progress on parents' rights forward.
Signing the 1776 Pledge from 1776 Action is one simple step that candidates can take to make clear to voters where they stand on this issue. Pledge signers reaffirm basic truths about our country and its founding, commit to removing political influence from the classroom, and promise to uphold parents' rights to be informed about their children's education.
Pledge signers also recognize that winning elections is just the beginning of the challenge. As the past two years have shown, rooting out and eliminating left-wing radicalism from our classrooms will be no easy task. But when our children's future is at stake, this is one fight that is well worth the effort.
• Kathy Barnette is the national spokeswoman for 1776 Action, a 2022 Republican candidate for U.S. Senate in Pennsylvania, a veteran, and the author of "Nothing to Lose, Everything to Gain: Being Black and Conservative in America."
(This article is generated through the syndicated feeds, Financetin doesn't own any part of this article)