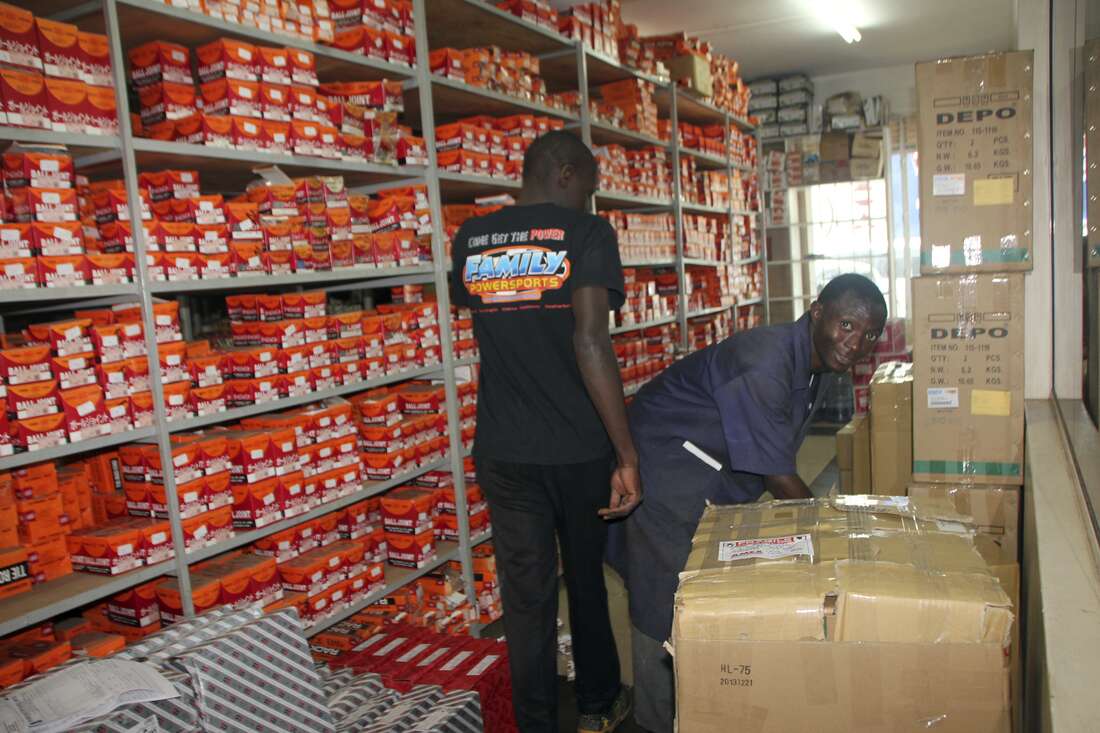 Economy

Expensive spare parts trigger car write-offs on weak shilling
Tuesday August 22 2023

Insurance companies are opting to write off some models of cars on Kenyan roads instead of repairing them as the cost of repairs and renting vehicles rises.
Cars that are triggering most write-offs include the Mazda, Honda and a number of German models such as the BMW, Mercedes Benz, and Volkswagen models. The impact is less on Toyota and Nissan models.
Read: New car owners turn to used spares as prices surge 50pc
Association of Kenya Insurance (AKI) chief executive Tom Gichuhi said the weakening of the shilling and shortage of spare parts for some car models have triggered a rise in the cost of repairs, making insurers to opt for write-offs.
A motor vehicle is considered a write-off when the repair estimate expressed as a percentage of the pre-accident value as contained on the assessment report exceeds an economical level.
"We are seeing a rise in write-offs because when assessors assess the vehicle which has been involved in an accident to determine what the cost of repair is, they are quoting current prices of spares," said Mr Gichuhi.
"Many people will find their vehicles written off even when the damage is quite small since the rise in repair costs means the repair limit of 50 percent of the value of the vehicle is achieved much earlier."
To complicate the situation, a number of customers are resisting the write-offs because car prices have risen, making the sum assured or the pre-accident value insufficient to get them the same car.
The shilling has lost about 21 percent of its value against the dollar in the past 12 months, making imports such as car spare parts more expensive.
Insurers say the increased cost of spare parts added to longer repair times—linked to more complex repairs on modern cars and longer waits for spare parts— has also increased the cost of providing courtesy cars.
This promises to condemn insurers to another year of underwriting losses from motor insurance. Underwriting loss from motor vehicle covers rose to Sh2.48 billion in the first quarter of the year from Sh1.55 billion the preceding similar period.
When assessing vehicles involved in an accident to determine what the cost of repair is going to be, motor vehicle assessors usually quote the current prices of spare parts.
ICEA Lion General Insurance senior motor assessor Peter Mzungu said the prices of spare parts have continued to trend upwards, triggering write-offs, especially for the Mazda models.
"One that is becoming almost notorious is the Mazda model. We have seen new series of Mazda's like X3 and X5, with sub-series in them but the parts are not compatible and are also not readily available, leading to really high prices," said Mr Mzungu.
Prices of second-hand spare parts are unregulated, giving dealers room to trade on speculation and market intelligence in buying from markets such as Dubai and pricing them based on demand.
For instance, dealers under a group called Kenya Used Motor Vehicles Parts Importers Association are able to share market intelligence on spare parts that are not readily available and then stock them quickly enough to cash in.
"Toyota Probox new shape model has seen its bonnet price hit as high as Sh70,000 yet it was ranging between Sh15,000 and Sh18,000 for previous series. These parts are not readily available," said Mr Mzungu.
Read: Doubling car spares price puts pressure on cover premiums
Several importers who did not wish to be named said they have been importing their parts through Eldoret International Airport but a crackdown by tax authorities has sealed loopholes that were allowing some parts into the country without payment of all the taxes.
→ [email protected]
Source link
(This article is generated through the syndicated feed sources, Financetin doesn't own any part of this article)