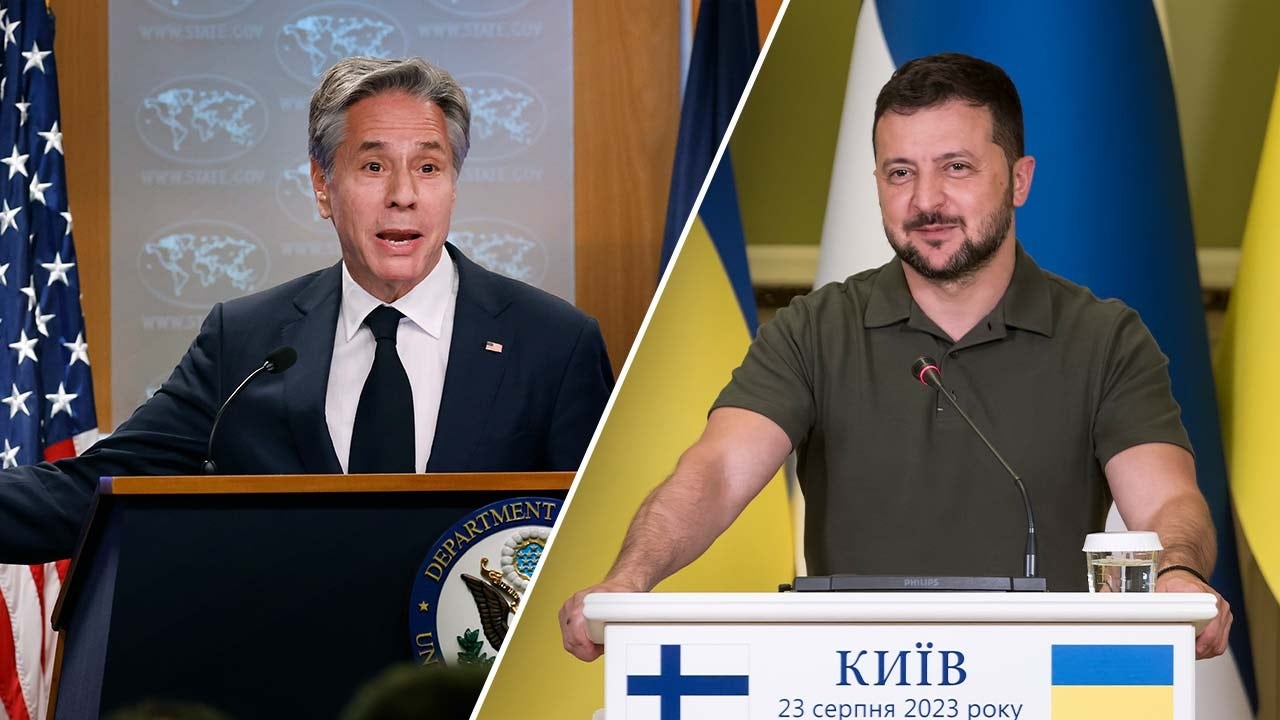 As the Biden administration announced a new round of assistance worth up to $1 billion to Ukraine on Wednesday, some analysts warn that reports of continued graft and mismanagement of funds could harm Western support of the country's war effort.
"This sort of reporting will raise concerns on the part of the taxpayers who are funding this assistance at a time when we have significant domestic demands on our resources," Victoria Coates, vice president of foreign policy at the Heritage Foundation, told Fox News Digital.
Coates' comments come after Ukrainian President Volodymyr Zelenskyy announced Sunday that Defense Minister Oleksii Reznikov is to be replaced by Rustem Umerov, arguing that a change of leadership was needed after the country endured "more than 550 days of full-scale war."
During the Ukrainian leader's nightly address Sunday, Zelenskyy noted the defense ministry's need for "new approaches," calling for "different formats of interaction both with the military and with society."
UKRAINE DEFENSE MINISTER OLEKSII REZNIKOV TO BE REPLACED BY RUSTEM UMEROV: ZELENSKYY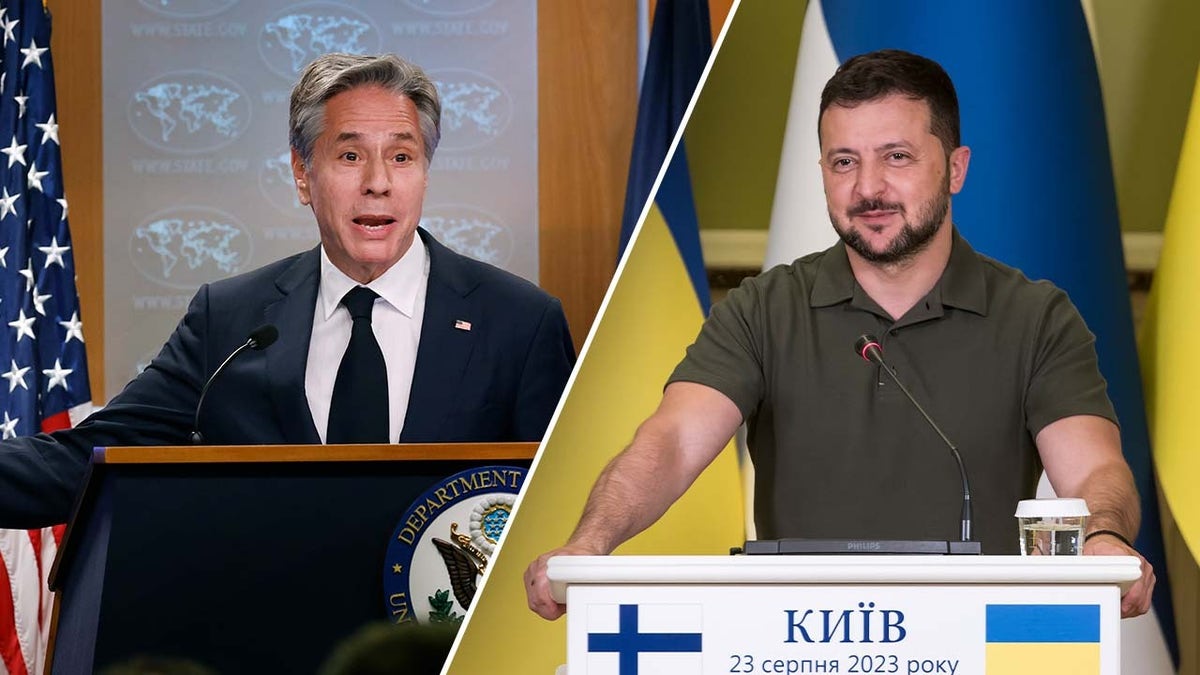 "The Verkhovna Rada (parliament) of Ukraine is well acquainted with this person, and Umerov does not require additional introductions. I expect support for this candidacy from parliament," Zelenskyy said.
But the move also comes amid renewed reports of corruption within Ukraine, with Reznikov being criticized in Ukraine's media for overpaying for military jackets last month that cost $57 more than their typical price.
According to a report from the New York Times on Monday, U.S. National Security Advisor Jake Sullivan recently met with three high-ranking Ukrainian officials to discuss the country's efforts to root out wartime corruption. Zelenskyy has responded to the pressure with several anti-corruption initiatives, including a controversial proposal to use his martial law powers to punish corruption as treason.
"We have long worked with Ukraine on anti-corruption issues and applaud President Zelenskyy's commitment to tackling corruption and recognize the strong progress Ukraine has made," a White House National Security Council spokesperson told Fox News Digital. "We will continue to support Ukraine as it works to implement important anti-corruption reforms. That includes strengthening the independent anti-corruption institutions like the National Anti-Corruption Bureau of Ukraine, the Special Anti-Corruption Prosecutor's Office and the High Anti-Corruption Court to ensure there is no place for corruption in Ukrainian society today."
Government figures earlier this year showed that about $980 million in weapons contracts had missed delivery dates while some prepayments for weapons had been moved to the overseas accounts of weapons dealers, according to the New York Times report. Meanwhile, Ukrainian media reports have begun to question overpayments for basic army supplies such as food.
Reznikov was not directly implicated in the mismanagement of the funds, but he submitted his resignation Monday amid the effort to stamp out corruption that has the potential to endanger the Ukrainian war effort.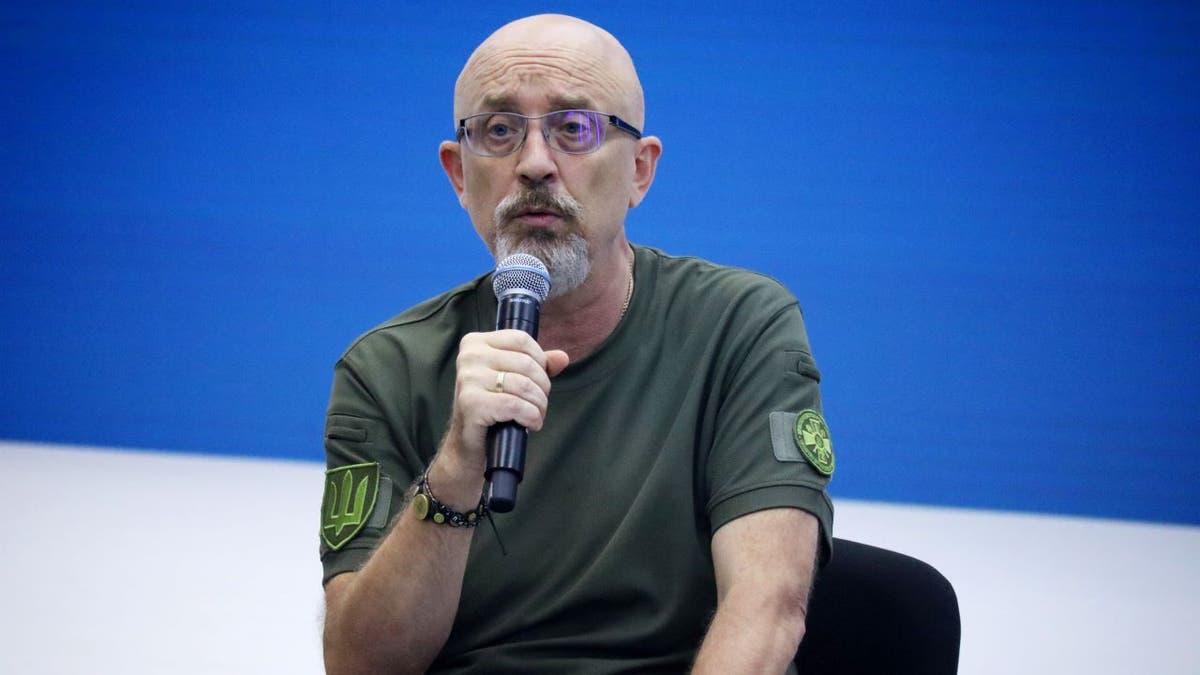 BLINKEN MAKES UNANNOUNCED KYIV VISIT TO REVIEW UKRAINE'S COUNTEROFFENSIVE AGAINST RUSSIA
"Corruption can kill," Daria Kaleniuk, the executive director of the Anti-Corruption Action Center in Ukraine, told the New York Times. "Depending on how effective we are in guarding the public funds, the soldier will either have a weapon or not have a weapon."
Efforts to address corruption by Ukrainian leadership continued Tuesday, with the Washington Post reporting the country's lawmakers moved to reinstate an anti-corruption rule that requires them to openly disclose assets. That move was made necessary by the International Monetary Fund, which set the rule as a requirement in order to disburse part of a $15.6 billion economic assistance package to Ukraine.
But questions remain about how committed leaders are to stamping out corruption in the country, with lawmakers inserting a delay in the new rule that won't see the disclosure requirement take effect for another year.
The renewed anti-corruption push comes as U.S. Secretary of State Antony Blinken made an unannounced visit to Kyiv on Wednesday, a show of continued U.S. support amid a slow three-month-old counteroffensive against Russian forces in occupied territories of Ukraine.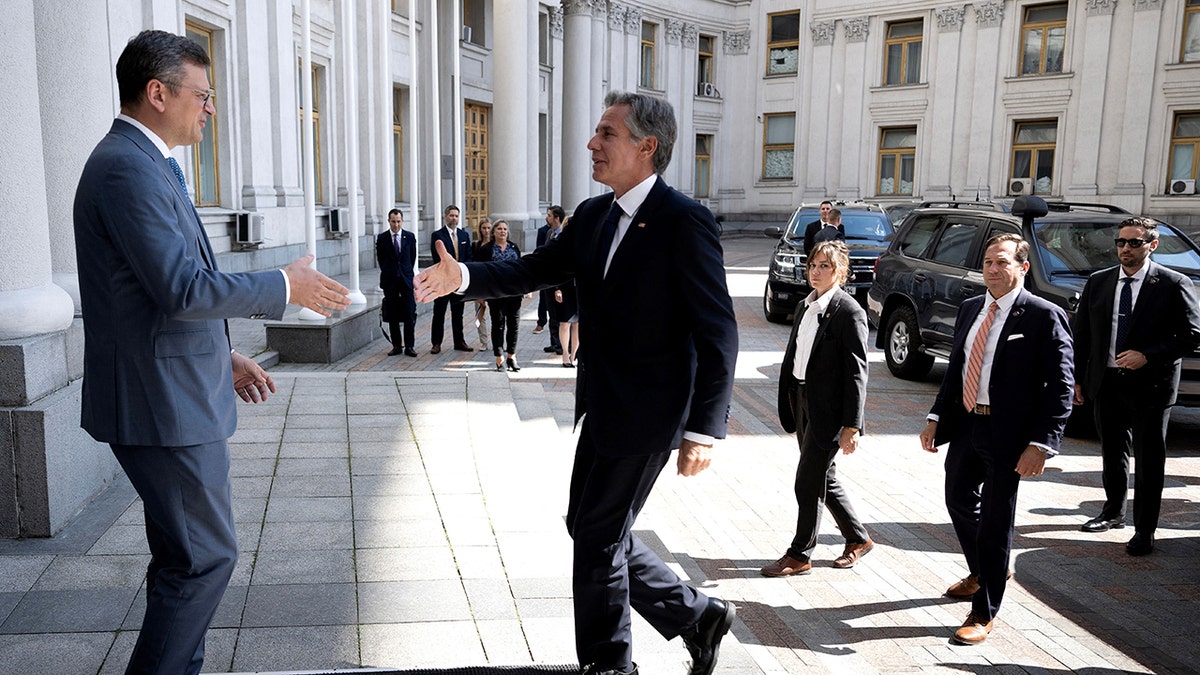 During the visit, Blinken unveiled a new round of funding assistance for Ukraine, including $175 million from Defense Department stocks, $100 million in military financing, $90.5 million in humanitarian demining assistance, $300 million to support the country's law enforcement, $206 million in humanitarian aid, and $5.4 million in forfeited oligarch assets meant to support veteran reintegration and rehabilitation.
The new package also includes $203 million to help reform efforts in transparency and accountability in the country, with a State Department press release saying the package will help with "anti-corruption, rule of law and the justice sector; and to build capacity to investigate and prosecute war crimes committed by Russia," a point echoed by Blinken at a press conference in Kyiv. 
"We're engaged in assisting the Government of Ukraine on anti-corruption efforts and on efforts to ensure accountability and full transparency of all the assistance we're providing as well as the security of U.S.-provided defense articles and technologies. President Zelenskyy and I discussed these issues today and the importance to Ukraine's democratic future of continued reforms and the fight against corruption," Blinken said.
RUSSIA FORGOES INVESTIGATION INTO PRIGOZHIN CRASH UNDER INTERNATIONAL RULES: REPORT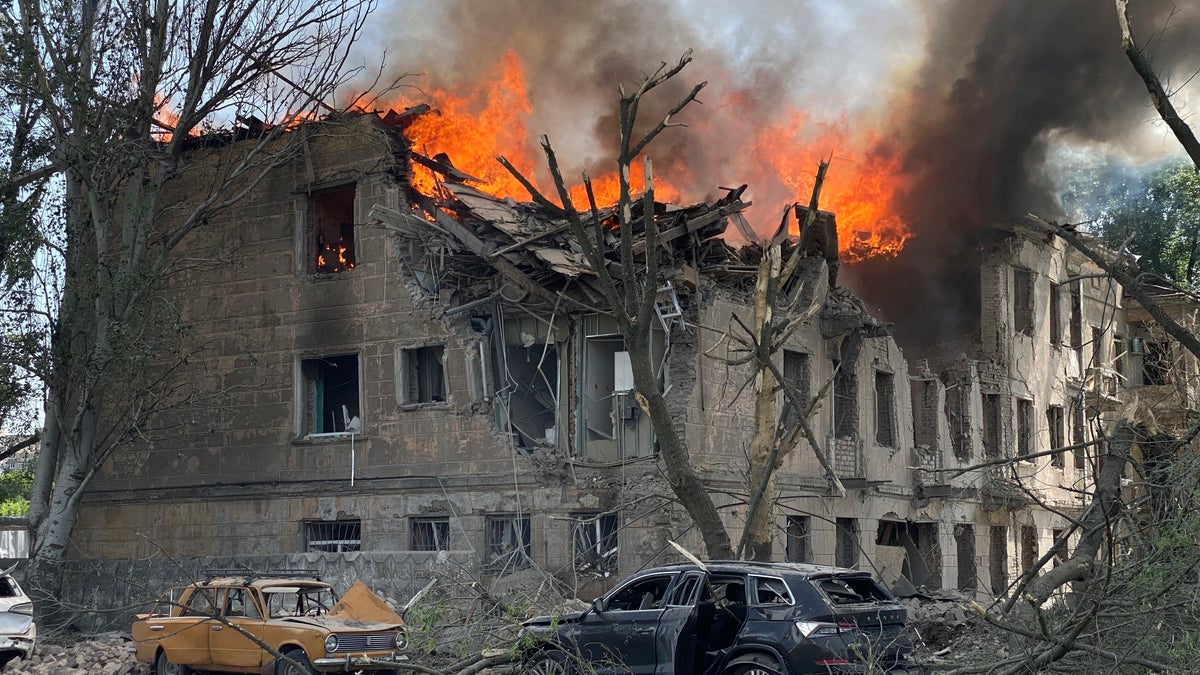 Rebekah Koffler, a strategic military intelligence analyst, former senior official at the Defense Intelligence Agency and author of "Putin's Playbook," told Fox News Digital that pulling back U.S. military aid to Ukraine in response to corruption would be a fatal blow to the country's war effort, arguing that it would force Zelenskyy to the bargaining table to negotiate with Russia.
"If the U.S. were to begin [to] lessen support for Ukraine, it would definitely embolden Russia, but it would shorten what has already become a protracted war of attrition because President Zelenskyy would likely curtail his ambitions for victory," Koffler said.
But Koffler also argued that the continued flow of U.S. assistance to Ukraine would be unlikely to result in a full military victory, saying Zelenskyy's aims are "unrealistic."
"His goals in this war are unrealistic and unachievable, whether with U.S. aid or without," Koffler said. "There's such a disparity of force favoring Russia that victory for Ukraine is mathematically impossible."
ZELENSKYY SAYS UKRAINE HAS DEVELOPED 400-MILE RANGE WEAPONS FOLLOWING STRIKE ON RUSSIAN AIRPORT
Coates noted that Ukraine has had a "historic struggle with endemic corruption," arguing that it's not surprising that some outside assistance that has been flowing into the country for the last 18 months has been siphoned by bad actors.
She pointed to a Heritgage Foundation Project Oversight report over the summer that suggested such corruption was possible, arguing Zelenskyy's recent actions seemingly confirm those concerns.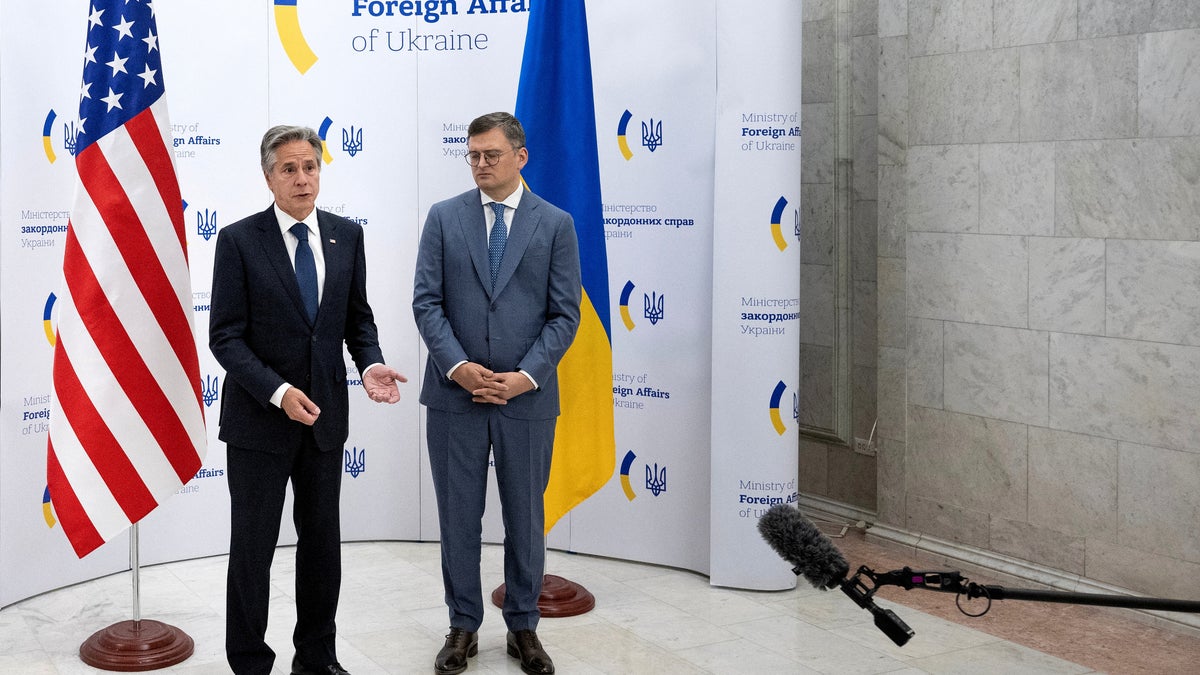 ZELENSKYY CONFIRMS AT LEAST 16 PEOPLE KILLED IN RUSSIAN AIRSTRIKE ON MARKET TOWN
Coates argued that U.S. leaders should take the concerns of taxpayers seriously, an effort that could be helped by appointing an inspector general to track the use of U.S. taxpayer money.
"Given the complexity of the aid flowing to Ukraine from State, USAID and Defense, as well as the historic problem with corruption in Ukraine … a single, dedicated inspector general would create a single point of dedicated oversight for all these entities," Coates said, saying that lawmakers from both parties "should come together to help the Ukrainians ensure none of this money falls into the wrong hands."
"It would have been much better for the Biden administration to encourage this additional oversight as an entity that could help the Ukrainians — who are, after all, in a shooting war — and increase the confidence of the American people," Coates said.
But the National Security Council spokesperson argued that there was an existing oversight framework within the State Department, telling Fox News Digital that the existing inspector general's within the agency are already providing "important oversight."
"Congress has previously allocated funding for existing IGs from the State Department, the Defense Department, and USAID as part of the Ukraine supplemental bills," the spokesperson said. "Their work is well underway and they are providing important oversight, having met with Ukrainian officials and traveled to Kyiv. We believe the independence, expertise, and access of the existing IGs is providing effective short- and long-term auditing. Creating a new Special Inspector General rather than relying on existing IGs who are familiar with these programs would be duplicative and time consuming."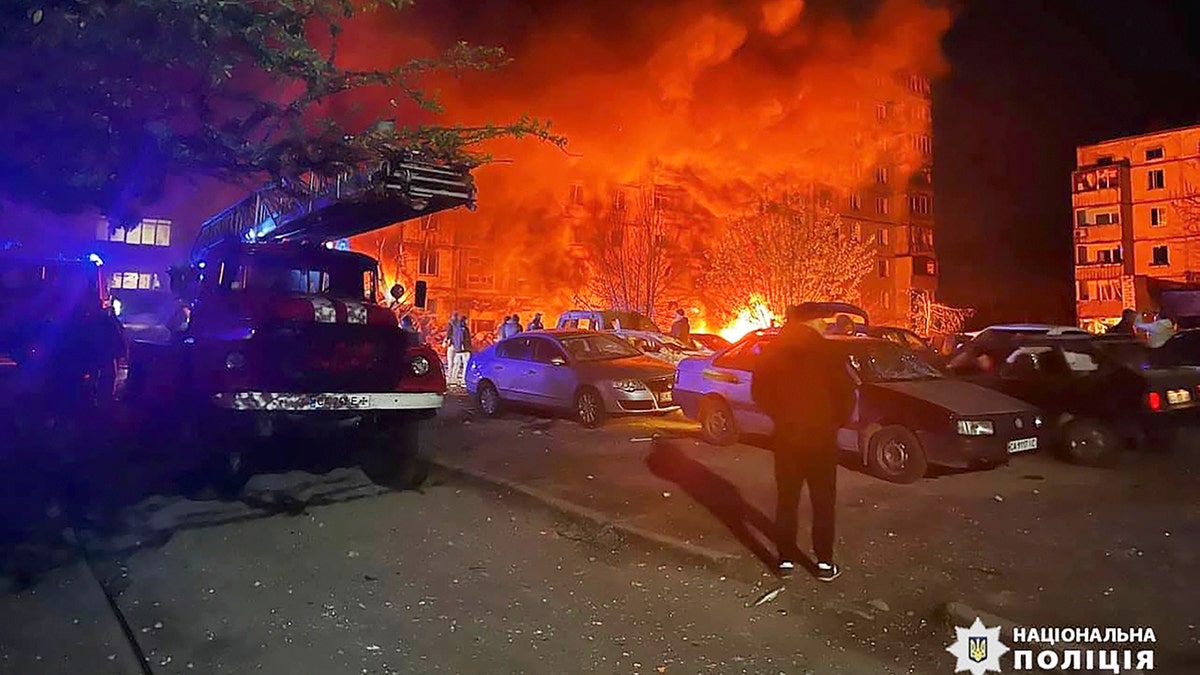 Meanwhile, Koffler believes it is unlikely the U.S. will begin to cut aid to Ukraine, though she noted that efforts by U.S. leaders to stamp out corruption in the country are also unlikely to succeed.
"There's little if anything the U.S. can do to ensure that U.S. military aid funds are not mismanaged in Ukraine because corruption is a way of life in Ukraine, just like it is in Russia," Koffler said. "It's naive to think that you can eliminate corruption in a country in which it has existed for centuries and interwoven into the way of life."
CLICK HERE TO GET THE FOX NEWS APP
Nevertheless, the National Security Council spokesperson told Fox News Digital it was committed to efforts to root out corruption in Ukraine, pointing out that the U.S. government has worked with the World Bank to put monitoring mechanisms in place and that the Departments of Defense and State have plans in place to counter the illicit diversion of weapons but have so far "seen no evidence" of a major problem.
"We agree that oversight is critical, which is why we have robust accountability measures and oversight in place," the spokesperson said. "We thank Congress for the additional assistance it has provided in the previous Ukraine supplementals that has helped us increase our oversight. Throughout the war in Ukraine, the U.S. government has prioritized actions to ensure that U.S.-funded assistance reaches those for whom it is intended."
Source link
(This article is generated through the syndicated feed sources, Financetin neither support nor own any part of this article)