A few weeks ago we told you about our experience in Valle d'Aosta to test on the field (and on the trails) i Gamin products equipped with InReach technology: these are satellite devices that allow you to communicate your position and not only even in the absence of a telephone line, making excursions safer.
Among the comments and on social networks, we realized that several questions and curiosities emerged: we therefore thought of contact the company to ask them to better explain how InReach technology works and what benefits it guarantees, at the same time untying some knots and curiosities. Find below the responses of Garmin and at the bottom of the article the live during which we talked about it directly with the company.
REPLAY



Safety
03 Jul
QUESTIONS AND ANSWERS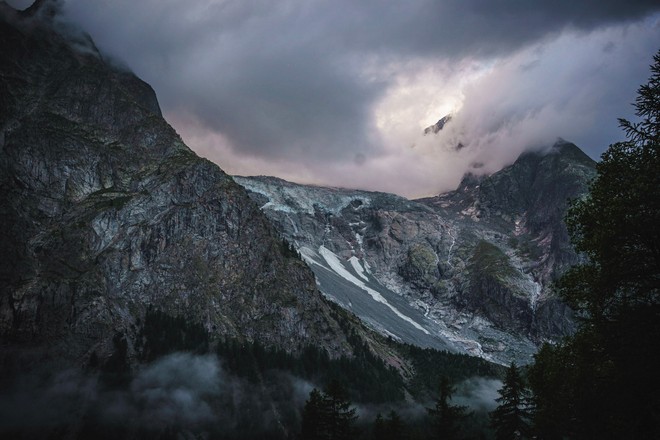 Why, in addition to the purchase of the device, do I also need to subscribe to a monthly subscription?
Inreach Mini is to be considered as a mobile phone: I buy the hardware but then I still have to pay for the traffic and related services. The cost of the Annual Safety plan is 14.99 euros per month, a figure that, considering the offer and the level of safety guaranteed, we believe to be adequate. Garmin IERCC operators respond 24 hours a day in more than 200 languages ​​and can assist those in need even via SMS, in order to continuously update them on the status of the rescue teams: a very important factor for those who are waiting to be recovered. To give a reference, nIn the last 15 years, more than 105,000 rescue requests and 16,000 recoveries have been handled.
Without a subscription, can I still use products like InReach Mini?
Yes, Inreach Mini, even without a subscription, offers a product with integrated GPS and therefore the ability to save your track, know the coordinates of your position, save waypoint: a classic GPS navigator without cartography, in practice.
If there is no signal, how does 112 contact me?
The activation of the help request is handled immediately by Garmin IERCC, the international emergency management center specialized in assisting and coordinating, when necessary, local recovery teams.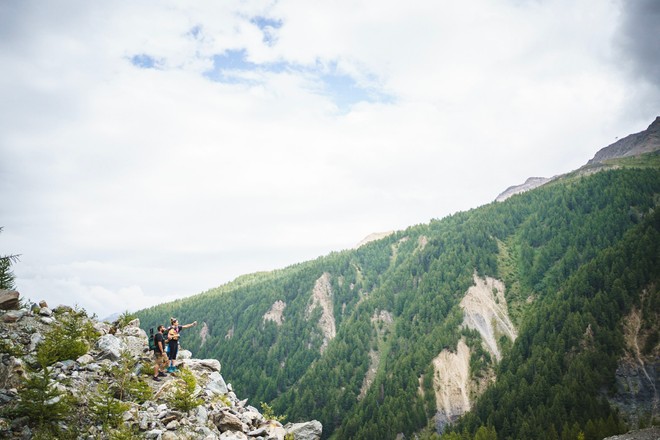 Is such technology only useful for those who go on excursions to remote places?
InReach technology was created to support communication everywhere, even where there is no telephone coverage. And in the mountains it is easy to come across areas without a telephone signal: even the beaten paths often have this problem, it is not a prerogative only of off-piste or less visited areas. It is therefore a line of products designed for everyone, from the inexperienced trekker to the professional one.
What is the difference between a system like InReach and the classic PLB (Personal Locator Beacon)?
The PLBs (Personal Locator Beacons) are transmitters that use the radio frequency 406 MHz to communicate with constellations of dedicated satellites, part geostationary and part in low polar orbit, which provide to relaunch the signal to the earth stations responsible for organizing rescue. In Italy, the responsibility lies with the ITMCC COSPAS-SARSAT satellite station (civil protection department based at Bari Palese airport). Older PLB models use only the radio frequency for a sort of radiolocation of the signal source with a precision margin that can be several kilometers, a situation that in a marine environment can be tolerated but in a terrestrial environment does not guarantee the timing of intervention. necessary.
The most recent PLBs are also equipped with a GPS receiver in order to transmit, again on the 406 MHz frequency, also the geographical coordinates and drastically reduce the search range of the signal source. Some models also use the 121.5 MHz analogue radio frequencies that are currently used by air rescue vehicles to establish the signal source, always in radio navigation mode.
The substantial difference between the two systems is that, while the PLB merely sends the request for help and passively awaits the arrival of help (assuming the absence of other communication systems), the InReach system allows a continuous bidirectional communication, in the sense that, in addition to sending the emergency request, the instrument allows you to continuously communicate via data exchange (SMS or email) with your emergency contacts and, above all, with the GEOS operator who has took charge of the request for help. All using the Iridium satellite connection.
This continuous communication option has many positive aspects such as, for example, helping to lower the anxiety or stress threshold of the victim, who can receive advice on how to optimize their resources and / or provide useful information to the rescue teams (number of people involved, environmental conditions, need for particular drugs and so on).
Choosing a device like Garmin inReach therefore offers much more articulated support. From an emergency point of view, in addition to guaranteeing a high level of safety, inReach allows direct communication with operators, and greater effectiveness in rescue operations. But inReach, let's keep this in mind, is also a satellite communicator and offers the possibility to get in touch with your friends or relatives even where there is no real emergency. A message is enough to warn, for example, of an unexpected delay and here many worries are no longer to be considered as such. In addition, inReach is also a real GPS navigator for outdoor use, in some cases even with a digital topographic map supplied.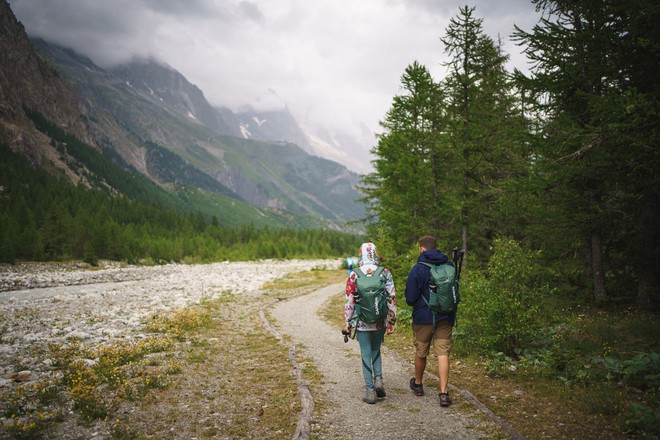 If you are in a group and with professional guides there is much less danger or possibility of accidents or of being isolated …
Unfortunately there are a whole series of situations, for example when you are taken by surprise by adverse weather conditions, such as a snowstorm, during which even being in a group or guided by professionals does not exclude dangerous situations.
Why not buy a satellite phone? Don't they do the same thing?
No, even if in some cases they rely on the same satellite network, they are not exactly the same thing. From a security standpoint, inReach is more effective. Press a button and the rescue machine starts up. With a phone you can call, but in the meantime you need to know who to call and remember to send your position. Also, if you have to communicate in English, it is much easier to use short text messages than to speak in a language that is not your own; misunderstandings are avoided. Not to mention that by calling you can not exclude background noises. Imagine being in the middle of a storm on an oil rig ….. not quite like being in church.
In evidence
Live finished! Thanks for joining us.