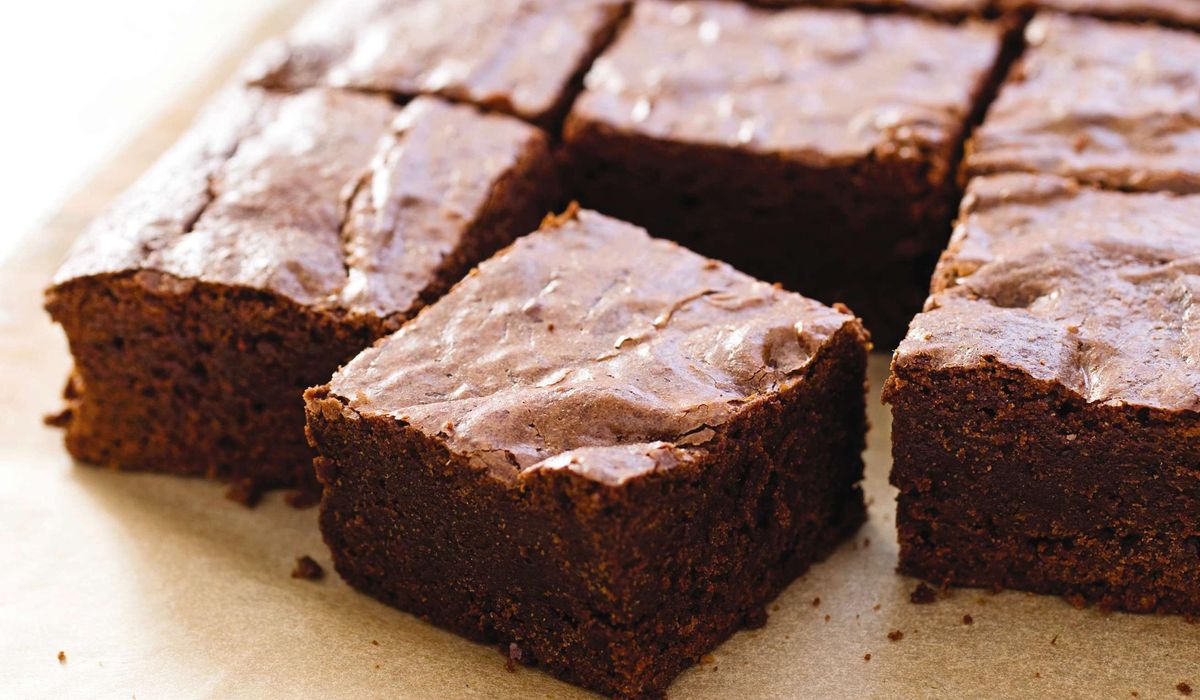 Canadian moms bringing snacks to their daughters' Girl Guides meetings may want to steer clear of those fudgy baked chocolate squares.
The Girl Guides of Canada announced Wednesday that their 7- to 8-year-old members will be called Embers instead of Brownies, deeming the previous name offensive to "racialized (Black, Indigenous and people of colour) girls and women."
"Taking this step means we are creating more inclusive spaces where racialized girls in Canada can feel welcome and proud to belong in Girl Guides," said the announcement. "With this change, we hope even more girls will see Guiding as a space where they can just be themselves."
The organization said in November that it was undertaking a national search to replace Brownies "after hearing from current and former members that the previous name caused harm and was a barrier to belonging for racialized girls and women."
The Board of Directors "emphatically agreed this was the right action to take to reduce harm to racialized girls and stand by our commitment to inclusion, equity and anti-racism," according to the FAQ.
"This wasn't just about a name or its origin," said Girl Guides CEO Jill Zelmanovits. "This was about the fact that girls experienced racism and felt that they weren't welcome in Girl Guides."
Our new branch name is EMBERS!  Embers are full of potential and when they work together, they can ignite a powerful flame!

With this new name, we're showing girls that what they say matters, and that Girl Guides is a place for everyone to belong. https://t.co/hXSPTW5muu pic.twitter.com/BJnb1zNFne


— Girl Guides of Canada (@girlguidesofcan) January 11, 2023
On social media, however, the name change sparked blowback from those accusing the Girl Guides of going overboard on the wokeness front.
Comments included "another laughingly ridiculous action by the perpetually offended," "the 'cancel culture' cult is real," and "Am I still allowed to buy/bake/eat gooey chocolatey unleavened pan baked bars or is that not cool anymore?"
One commenter snarked: "I'm actually surprised that they aren't changing the name 'Girl' from guides. It is probably next."
CTV News Ottawa posted an online poll Wednesday showing that 70% disagreed with the decision to rename the Brownies, with 1,123 votes cast.
Others pointed out that the term "Brownie," also used by the Girls Scouts of the USA for seven- to nine-year-olds, was taken from British folklore, which describes brownies as helpful elf-like creatures who perform household chores. (This is also the origin of Brownie the Elf, the mascot of the NFL's Cleveland Browns.)
Lord Robert Baden-Powell, the founder of scouting, "was familiar with the folk tales about helpful, magical 'little people' called Brownies," according to "Brownie History" by the Girl Scouts of Middle Tennessee.
"They did good deeds in secret, and Baden-Powell thought that 'Brownies' would be a fitting name for young girls who could learn to help their families and communities," said the post.
A few wags predicted that Embers wouldn't last. "I'm offended. Embers burn things down," one commenter said.
They noted that embers are also associated with carbon emissions. "Bit of an odd choice considering we are in a climate crisis," said another.
One commenter concluded: "I give it 5 days before the wokies find a reason that 'embers' is racist."
Girl Guides plans to have the new name fully phased in by Sept. 1. The organization's other branches are Sparks (ages 5-6), Guides (ages 9-11), Pathfinders (ages 12-14), and Rangers (ages 15-17).
Ms. Zelmanovits said that families have since signed up for the first time "because changing this name means Girl Guides is more inclusive for their daughters."
"By taking action and changing the name to Embers, Girl Guides is living our promise to 'take action for a better world' and we are showing girls that what they say matters," she said.
Thank you for reading this post, don't forget to subscribe!