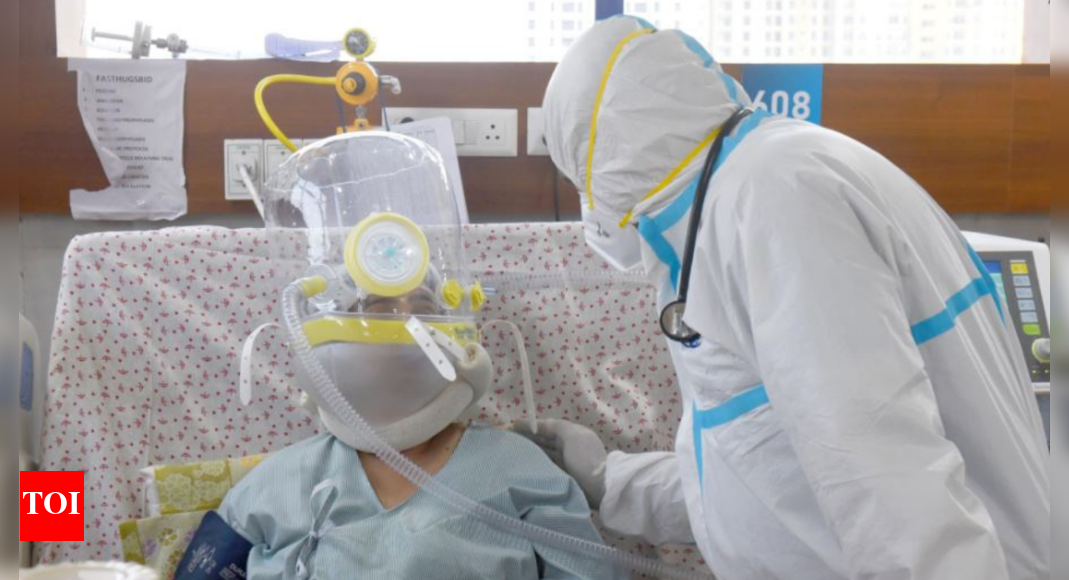 NEW DELHI: Even as most people who recovered from Covid-19 have since returned to work, around half of the patients who were admitted to hospital still have at least one symptom even two years after getting the infection, according to the longest follow-up study to date, published in The Lancet Respiratory Medicine.
While physical and mental health generally improved over time, Covid-19 patients still tend to have poorer health and quality of life than the general population, the study says. This was specially the case for participants with long Covid, who typically still have at least one symptom — fatigue, shortness of breath and sleep difficulties — even two years after initially falling ill.
The study followed 1,192 participants in China infected with SARS-CoV-2 (Covid-19) during the first phase of the pandemic in 2020 at Jin Yin-tan Hospital in Wuhan between January 7 and May 29, 2020 and then at six months, 12 months, and two years.
Findings show physical and mental health improved over time regardless of initial disease severity, with 55% reporting at least one symptom caused by the initial Covid-19 infection at two years compared to 68% at six months.
"Regardless of initial disease severity, Covid-19 survivors had longitudinal improvements in physical and mental health, with most returning to their original work within two years. However, the burden of symptomatic sequelae remained fairly high. Covid-19 survivors had a remarkably lower health status than the general population at two years," the study said.
The findings indicate that there is an urgent need to explore the pathogenesis of long Covid and develop effective interventions to reduce the risks.
"Our findings indicate that for a certain proportion of hospitalised Covid-19 survivors, while they may have cleared the initial infection, more than two years are needed to recover fully from Covid-19," says Prof Bin Cao of China-Japan Friendship Hospital in China, lead author of the study.
"Ongoing follow-up of Covid-19 survivors, particularly those with symptoms of long Covid, is essential to understand the longer course of the illness, as is further exploration of the benefits of rehabilitation programmes for recovery. There is a clear need to provide continued support to a significant proportion of people who've had Covid-19, and to understand how vaccines, emerging treatments, and variants affect long-term health outcomes," he added.
Mental health assessments of long Covid participants found 13% displayed symptoms of anxiety and 11% displayed symptoms of depression, while for non-long Covid participants, the proportions were 3% and 1%, respectively.
The authors acknowledge limitations to their study. Without a control group of hospital survivors unrelated to Covid-19 infection, it is hard to determine whether observed abnormalities are specific to Covid-19.