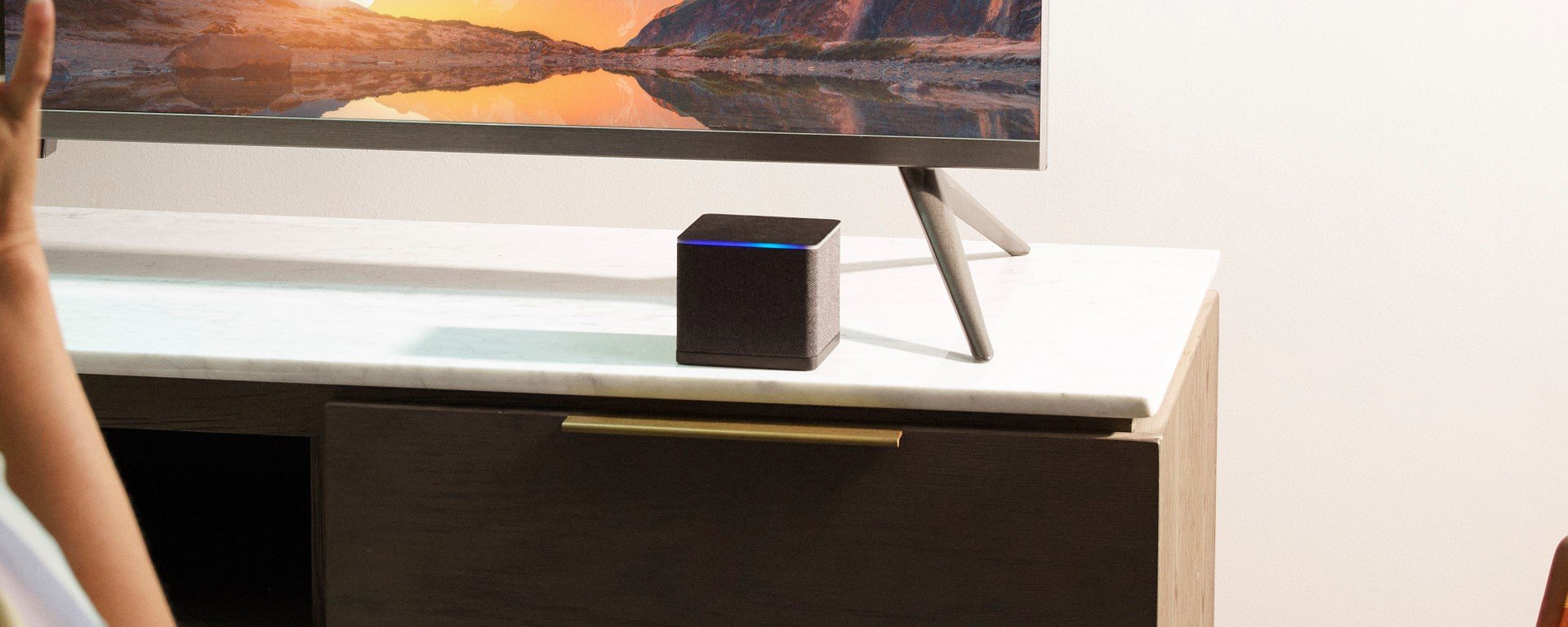 And we close the news for Italy with the latest products, which follow the introduction of Kindle Scribe, the new Echo Dot and Echo Studio.
This time we talk about the new generation of Fire TV Cubeof the unpublished Alexa Pro remote controland a large one new software concerning the current generation of Echo Show 15.
FIRE TV CUBE EVEN FASTER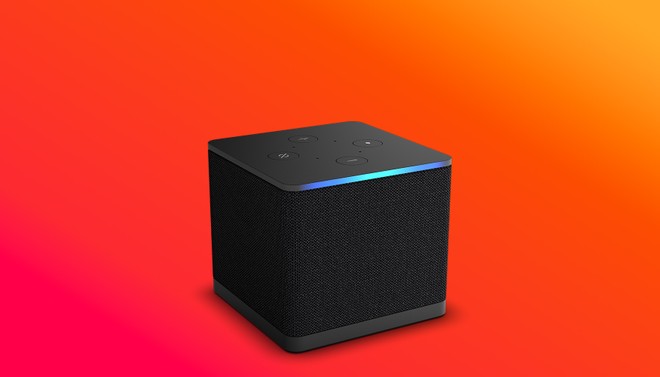 We are facing the third generation of Fire TV Cube, which is the flagship product among Amazon's streaming media players. Increase power and speed thanks to the new 2.0 GHz octa-core processor which should ensure 20% higher performance than the previous generation. This results in an increase in app launch speed, which in fact makes the Fire TV experience even more rewarding.
The Fire TV Cube continues to offer full voice control via Alexa and includes support for 4K Ultra HD, Dolby Vision, HDR, and immersive Dolby Atmos audio. But there are also a number of new features, including a HDMI input, Wi-Fi 6E support and Super Resolution Upscaling.
Let's start with the HDMI input, which finally gives users the ability to bring together entertainment devices, such as cable boxes, blu-rays and more, by connecting them directly via cable to the Fire TV Cube. Thanks to this feature, you can easily control live TV, supported decoders and on-demand streaming, all via the Fire TV's Alexa voice remote. Fire TV Cube also features an additional USB port for connecting compatible webcamswhich will enable video calling via Alexa Communications
Additionally, the Fire TV Cube is also Amazon's first media player to offer support for Wi-Fi 6E, which, if you have a compatible router, makes the entertainment experience smoother and less prone to interference from other Wi-Fi devices in the home. But there is also an Ethernet port for those who need a wired network connection.
Finally, the latest addition to the Fire TV Cube is the Super Resolution Upscaling, which offers better image quality by easily converting HD content into 4K, whether they are photos or movies, to obtain greater sharpness, contrast and clarity. Thanks to this technology, content originally made in HD will appear sharper on a 4K display.
The new Fire TV Cube is available from today for pre-order at a price of 159 euros on Amazon.
ALEXA PRO, THE NEW INTELLIGENT REMOTE CONTROL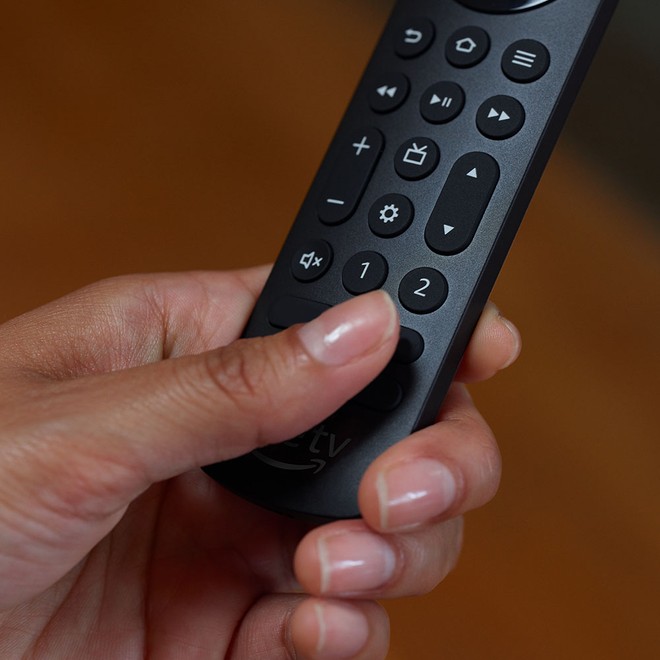 Here comes the new voice remote control Alexa Pro, which was designed by Amazon to simplify control operations as much as possible and enjoy more time watching our favorite streaming content. Thanks to the new search function of the remote control just say simply "Alexa, find my remote" or use the dedicated Remote Finder button in the Fire TV app and the speaker built into the Alexa Pro remote will emit a sound to get our attention.
Two new customizable buttons make it easier and faster to access your favorite content and Alexa commands. It is therefore possible to change the remote control by programming shortcuts to favorite apps, channels and everything Alexa is able to do: for example, you can choose to program a button so that Alexa dims the lights, controls the weather or starts the routine. of the movie night. Maximum freedom in the hands of users!
The Alexa Pro voice remote also includes the motion activated backlight, which thanks to a sensor automatically illuminates the buttons when it is lifted in low light environments. Alexa Pro is compatible with most Fire TV media players, with different TVs, soundbars and A / V receivers, but we will find an exhaustive list on the product page on Amazon.
Alexa Pro Voice Remote is now available for pre-order at a price of 39 euros.
FIRE TV COMES ON ECHO SHOW 15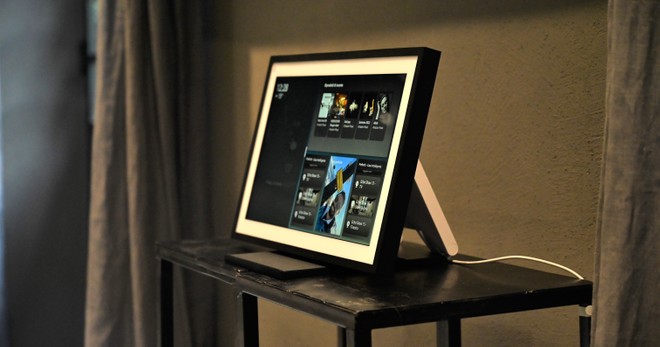 Finally, there is a welcome news coming for the owners of this device, which they will be able to turn Echo Show 15 into a real smart TV. Most families already use the Echo Show 15 to watch videos, but Fire TV will also be available on the Echo Show 15 soon.
With this free update, Echo Show 15 customers will be able to access streaming content offered by Fire TV, including Prime Video, Netflix, Disney + and many other online platforms. With the new Fire TV widget, you will be able to view shortcuts for recently used streaming apps, the latest content watched or your list of programs to watch.
The Fire TV experience will be available on the Echo Show 15 starting in the next few monthsso at the moment we don't have a precise date.
Source link
Thank you for reading this post, don't forget to subscribe!