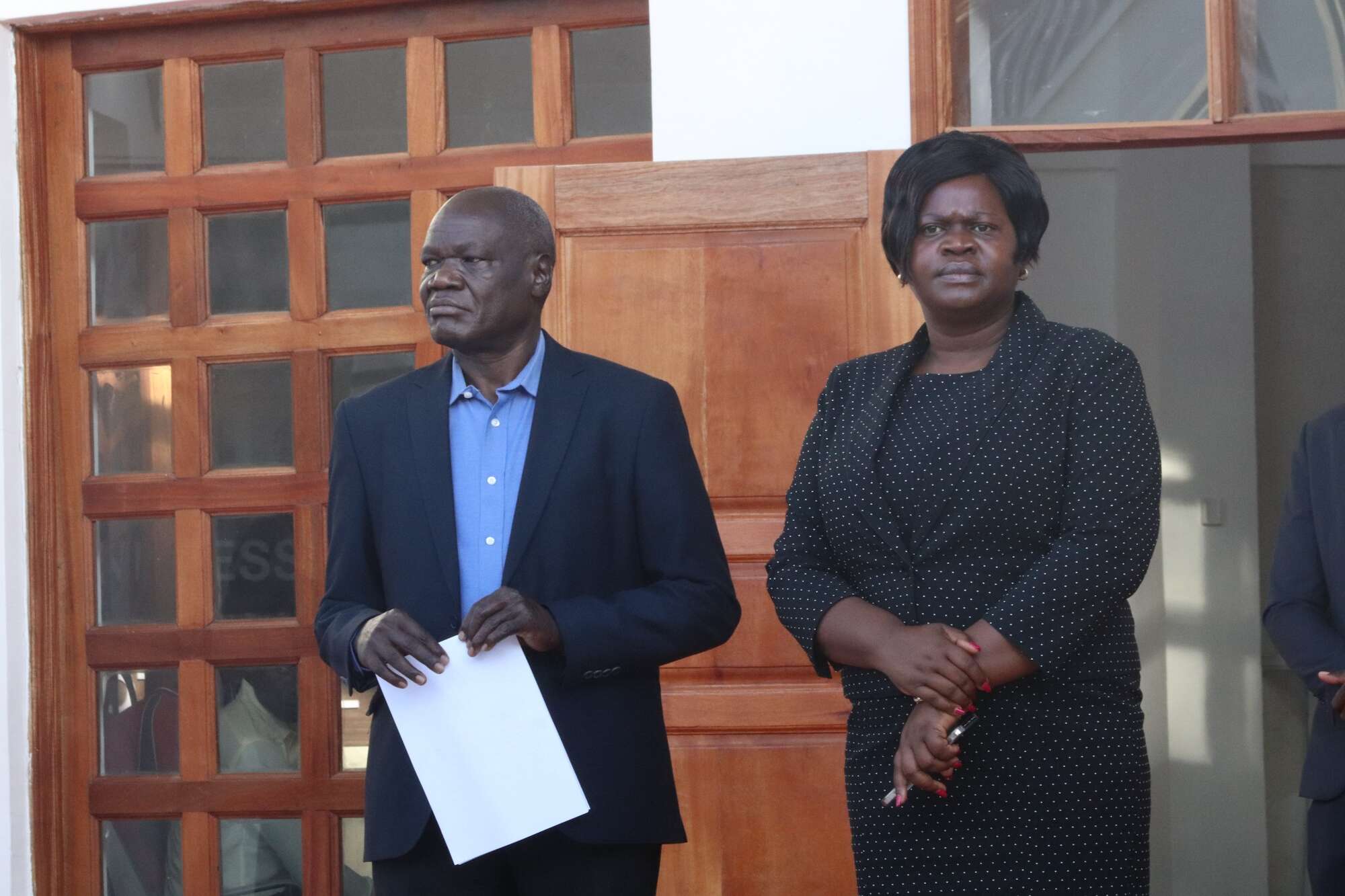 Economy

Homa Bay County unearths 1,786 irregularly hired staff
Friday August 25 2023

Homa Bay County has at least 1,786 staff members who were irregularly employed and are earning up to Sh300 million every year.
This is according to a payroll and personnel census audit conducted by Price Waterhouse Coopers (PwC), which exposed the recruitment mistakes by the county over the years.
Read: Nema blames Homa Bay county for illegal mining activities
The PwC team led by Simon Mutinda presented the audit report to Governor Gladys Wanga and her deputy Oyugi Magwanga on Thursday afternoon.
The audit exposed how some workers were earning salaries but were not familiar with their job descriptions while others did not even know their supervisors or colleagues.
Others were found to have secured the jobs using fake academic papers with glaring job grade placement and promotions.
Ms Wanga ordered a staff and payroll audit to weed out ghost workers and save her administration from financial losses.
The audit started on November 21, 2022, until Thursday when it was officially presented to the county government.
The report also revealed that Ms Wanga's administration has 129 people who are employed but lack records at the county registry.
Another 287 did not present their papers during the audit period and 556 others do not have appointment or deployment letters yet they are stationed at different workplaces.
The audit further said 10 people were arrested with fake papers during the audit period while 322 others are working but do not qualify for the position they are in.
Among the 322 people, some presented different academic papers but could not be traced at the Kenya National Examination Council and other higher learning institutions where they claimed to have studied.
Other 479 employees were found to be earning salaries but cannot be traced by the human resource department.
Meanwhile, three underage people were employed by the county government.
Ms Wanga said the audit was being done in three phases with the first phase being identifying workers who are genuinely employed.
"Phase one of the exercise focused on verification of county employees and payroll data," she said.
The other two phases include setting up of a clear staff establishment for the county public service and putting in place a human resource management system that will serve the people of Homa Bay.
"The two phases will be executed upon the full implementation of the report we have received today (Thursday)," Ms Wanga said.
Read: Homa Bay county gives businesses 15-day tax holiday
She said she would also embark on taking administrative and legal action against staff who were found to be earning illegally.
→[email protected]
Source link
(This article is generated through the syndicated feed sources, Financetin doesn't own any part of this article)