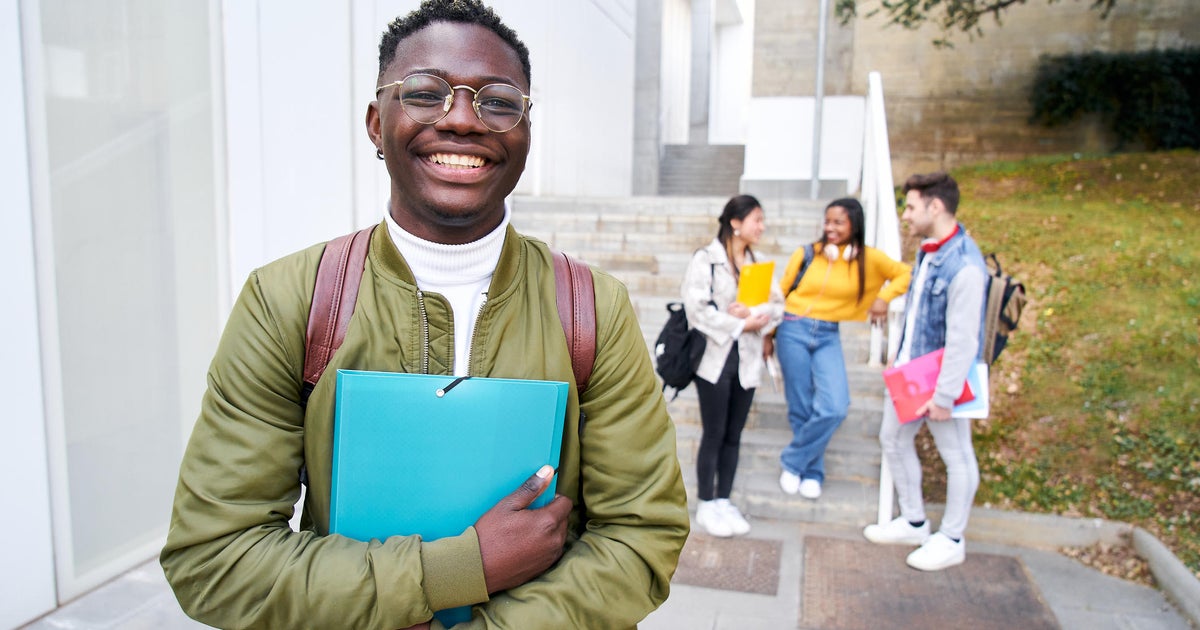 Pursuing a higher education comes with a hefty price tag for most students. With the new school year looming, the average college student will soon be on the hook for about $40,000 college-related expenses, including tuition, fees and other education-related costs. 
For many, paying tens of thousands of dollars out of pocket just isn't possible. In turn, securing the right student loan is an essential step — but with just a few weeks or less until school starts, time is of the essence.  
While it always makes sense to first take advantage of grants, scholarships and federal student loans — which offer unique benefits to borrowers — private student loans can also be a good way to cover your college costs. That's especially true when you're looking for last minute funding for college. But before you make any decisions, it's important to find the best last-minute private student loan rates to keep the costs down. 
Explore the private student loan rates and terms available for you right now.
How to get the best last-minute student loan rates
To help find the best rate on a last-minute private student loan, consider the following:
Research extensively
Interest rates play a pivotal role in determining the total cost of your loan, so it's important to do your research and understand what the current average rates are — and what you can expect to pay. While federal student loan rates are set by the government once per year, private lenders' rates can vary, sometimes significantly, from one lender to the next. 
Right now, private student loans with fixed interest rates average between 4.42% to 15.99% — but the rate you're offered is heavily based on your creditworthiness. Variable interest rates on private student loans ranged, on average, from 5.13% to 16.99% as of August 18, 2023.
Keep the average rates in mind as you gather quotes from various lenders. You can also use online comparison sites to get quotes from multiple lenders to determine which one fits best for you.
The new school year is just around the corner. Learn more about your private student loan options here now.
Consider a shorter loan term
If you want the lowest rate on your private student loan, it may help to opt for a loan term that is shorter. Shorter terms typically come with lower interest rates than longer loan terms — which can help you save significantly on the total interest paid.
Shorter loan terms also mean less time for interest to accumulate. This translates to a lower overall cost of borrowing. Your monthly payments will be higher, but you'll pay less in interest over the life of the loan. 
Just make sure that any loan term you choose will fit into your budget. A shorter loan term and a lower rate won't benefit you if you ultimately can't afford the higher payments.
Spruce up your credit score
For private student loans, your credit score significantly influences the interest rate you're offered. Even in a last-minute scenario, taking the time to improve your credit score by resolving any errors or paying down credit card balances can lead to more favorable loan terms — and a better rate — resulting in lower costs over the long run.
Explore cosigner options
If your credit score isn't strong enough to score a top rate on a private student loan, consider having a creditworthy cosigner, such as a parent or guardian, on your loan application. Cosigners can help you secure a better interest rate, even at the eleventh hour. And you may have the option to release a cosigner from the debt down the road if you meet certain repayment terms with your lender.
Negotiate and inquire
Don't hesitate to contact lenders directly, especially if you've found a better rate elsewhere. In some cases, lenders are willing to adjust their rates to match competitors in order to secure your business. It doesn't hurt to ask. 
The bottom line
Securing the best last-minute student loan rates requires a combination of research, preparation and negotiation. While the time you have to secure funds for school might be limited, making the effort to understand your options and making informed choices can lead to more favorable loan terms. And remember that even in the eleventh hour, careful decision-making can have a positive impact on your financial future.
Source link
(This article is generated through the syndicated feed sources, Financetin neither support nor own any part of this article)