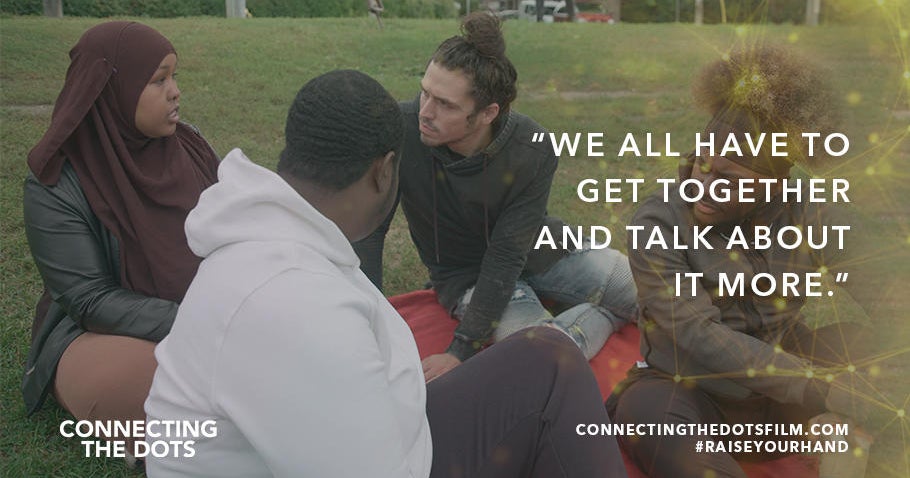 Kids in the U.S. and around the world are in crisis. 
More than 60% of children with depression don't get any mental health treatment, according to Mental Health America. Pair that statistic with the fact that about 80% of the United States has a severe shortage of child psychiatrists, and the picture becomes clear: there is growing mental health crisis in the United States and beyond. 
That's why CBS News and local CBS-owned television stations spent more than six months exploring the sources of the problem, as well as solutions across the country that could address it. This is a collection of the reporting by CBS journalists, committed to the well-being of our kids.  
Documenting kids' personal struggles
"Bring darkness into the light," said filmmaker Noemi Weis. 
That's the goal of her documentary, "Connecting the Dots," which features young people from around the world candidly talking about their struggles with mental health and the need to be supported. 
"We need to listen in a way that is with open eyes and with providing a safe space, providing no judgment," Weis told CBS News.  "As much as we believe that we are in a world where we are all connected, the disconnect is huge. The isolation, the loneliness needed to be addressed." 
CBS News licensed the documentary for an exclusive release nationwide on its streaming platforms. 
The filmmaker created facilitator guides, in partnership with UNICEF and the TELUS Fund, for parents, caregivers and educators to watch the documentary and discuss it with young people. 
Seeking mental health help 
If you or someone you know is in crisis, get help from the Suicide and Crisis Lifeline by calling or texting 988. 
In addition, help is available from the National Alliance on Mental Illness, or NAMI. Call the NAMI Helpline at 800-950-6264 or text "HelpLine" to 62640. There are more than 600 local NAMI organizations and affiliates across the country, many of which offer free support and education programs. 
Read more from CBS News and local stations
CBS News will continue to update this page as we publish more stories around youth mental health in the coming days.
Young people are increasingly turning to social media platforms like TikTok to diagnose their mental health struggles and often getting misinformation. A California psychology professor has gained a million followers on TikTok by debunking wellness advice that could do more harm than good. Read more
A tragedy in the San Francisco Bay Area was the spark a group of California teens needed to do something about breaking the stigma associated with youth mental illness and how to react in an emotional crisis. Read more  
Behind the hustle and bustle of Manhattan, and tucked away beneath another busy school day, there's a break — 45 tranquil minutes in the basement of New Design High School on the Lower East Side.
It's where kids forget about calculus and chemistry and clear their minds through yoga. Read more
Source link