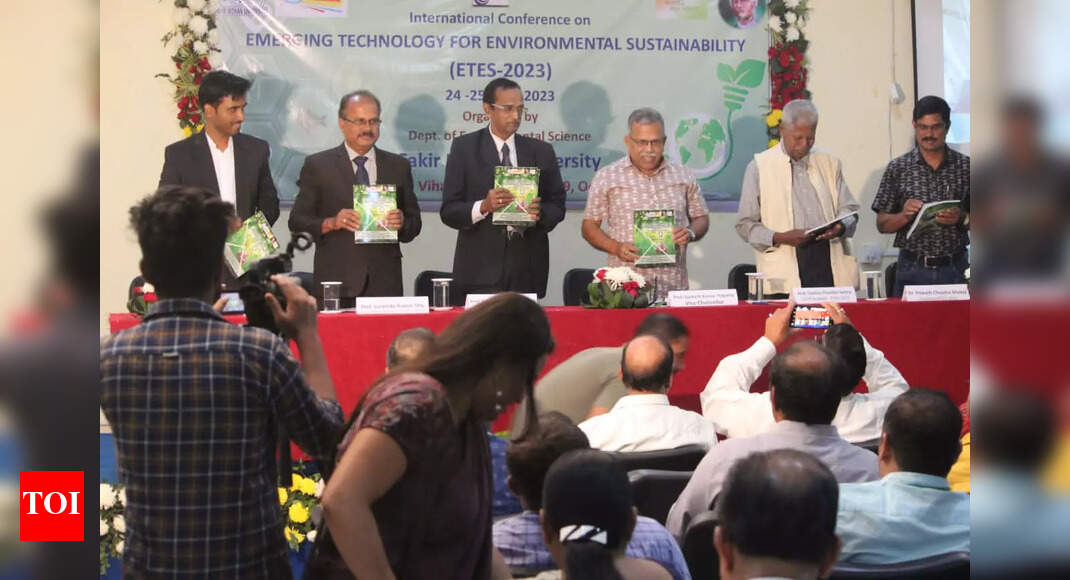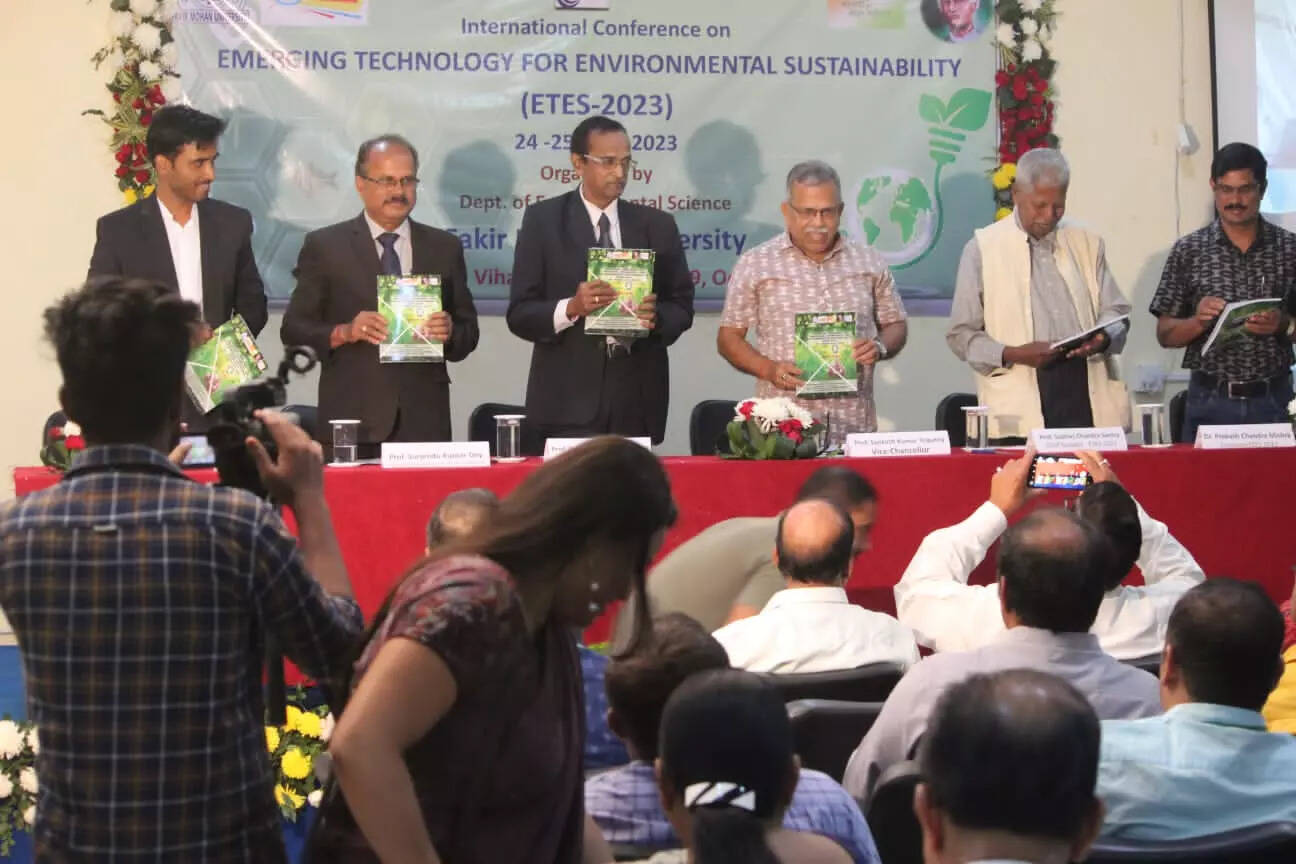 Bhubaneswar: A two-day international conference on 'Emerging Technology for Environmental Sustainability (ETES-2023)' organized by the department of environmental science, Fakir Mohan University Balasore, was inaugurated on Friday.
Eminent environmentalists, industry experts, and policymakers attended the conference. PC Mishra, an environment science professor and former expert member of the National Green Tribunal, attended the occasion as chief guest.
Mishra in his remark raised concern over various human activities and its consequences for the present environmental condition. The blue planet is suffering from pollution and now human society has started suffering from its impact, added environmentalist and author SC Santra, former professor at Kalyani University, WB.
SK Dey, senior professor of the environment science department, FM University Balasore, highlighted the importance of environmental studies to create awareness among the people for inclusive growth and prosperity with sustainable solutions for environmental issues.
In the presidential address, FM University vice-chancellor Santosh Kumar Tripathy suggested a few indigenous solutions for environmental issues and emphasized on the combined effort to bring a sustainable change in the climatic condition of the earth.
The conference was attended by more than 300 delegates from India, the USA, Canada, and South Korea. A few participants joined through virtual mode. The conference will comprise five technical sessions and continue till Saturday.