For those who want to buy a laptop with a large screen, the HP 17 Laptop PC is an excellent device. Although there are a lot of laptops on the market, finding the right combination of features and price can be tricky. Fortunately, the Black Friday Sale comes with many deals and discounts, even on the most expensive electronic items.
Users will find deals on video doorbells, wearables, computer accessories, smartphones, computers, etc. Ahead of the holiday season, Black Friday Sale is one of the best times to purchase a laptop, and the HP 17 Laptop PC is no different. As the name suggests, it is a laptop with a display the size of a PC.
Related: The Best Amazon Product & Subscription Black Friday Deals
The HP 17 laptop PC is one of the most affordable 17-inch laptops. During the Black Friday Sale on Amazon, the laptop will be available for $299.99, down from the list price of $479.99, which is a massive discount of 37.50 percent. For the price, users get a Windows 11 laptop with an 11th Generation Intel Core processor, HP True Vision HD web camera, and a stereo speaker setup. Those who have been waiting to purchase an entry-level laptop for attending lectures, online meetings, managing documents, or surfing the web should snag the HP 17 Laptop PC at $299.99 before the device goes out of stock.
HP 17 Laptop PC: Processor, Storage, And Other Details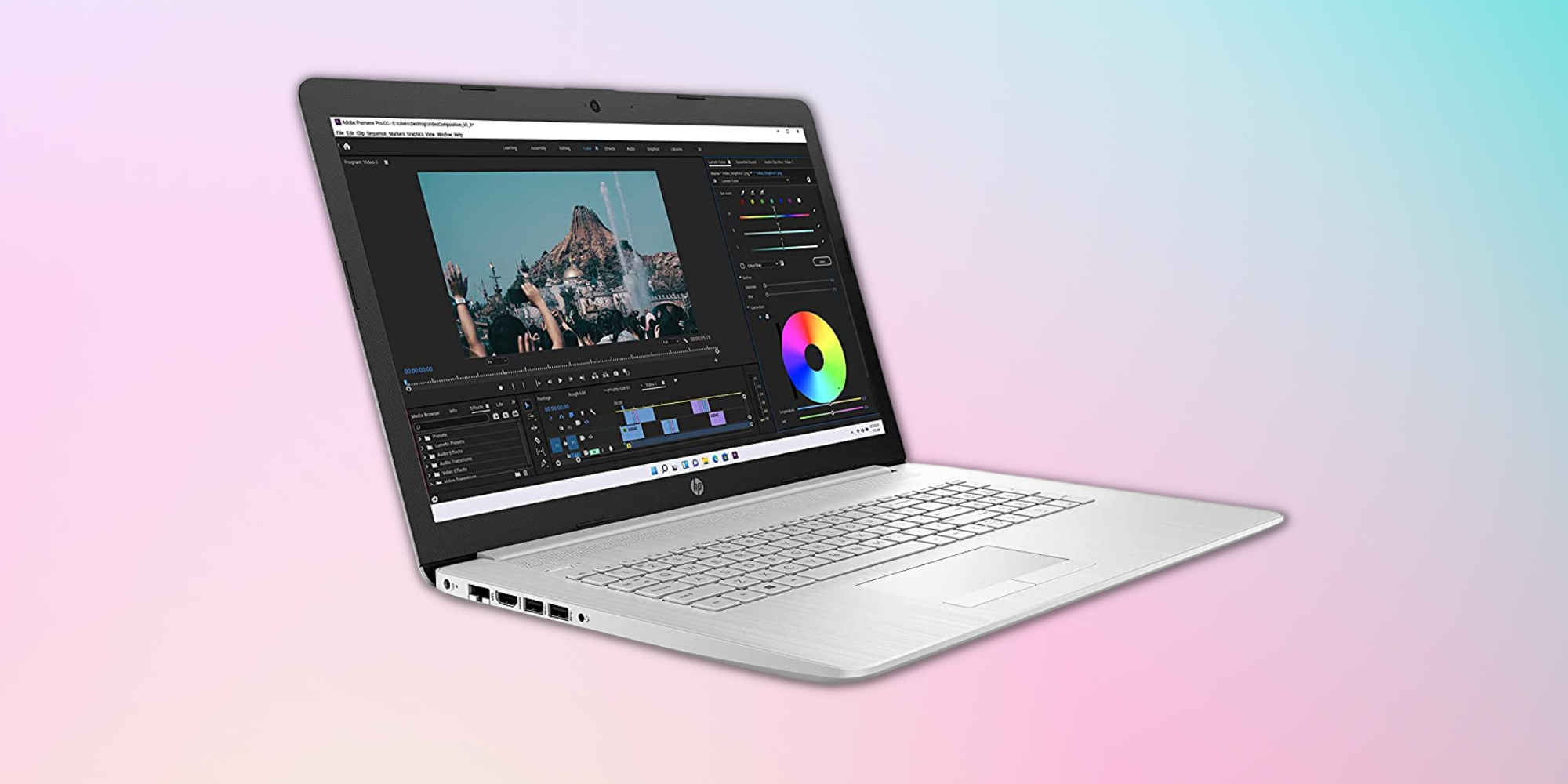 The HP 17 Laptop PC has a 17.3-inch display, making it larger than most laptops on the market. A bigger screen gives users more area for interacting with and consuming content. The display has a resolution of 1,600 x 900 pixels (HD+), and HP's BrightView technology increases the contrast and sharpness. Under the hood, the laptop runs on the 11th Generation of Intel Core i3 processor with a maximum clock speed of 4.1 GHz. Further, the device has 4GB of RAM and 256GB of SSD, which might fill up quickly for regular users.
Regarding connectivity, the HP 17 Laptop PC supports Wi-Fi, Bluetooth, USB, and HDMI. Hence, sharing data and files through a wired or non-wired connection should not be an issue. Although the device's weight, 5.25 lbs, might be an issue for some users, a large screen comes with extra weight. Last but not least, the laptop offers a battery life of up to eight hours and recharges within 45 minutes. All in all, the HP 17 Laptop PC is an excellent device, especially for the price it is available during the Black Friday Sale.
Next: Amazfit Discounts All Of Its Wearables For Black Friday
Source: Amazon