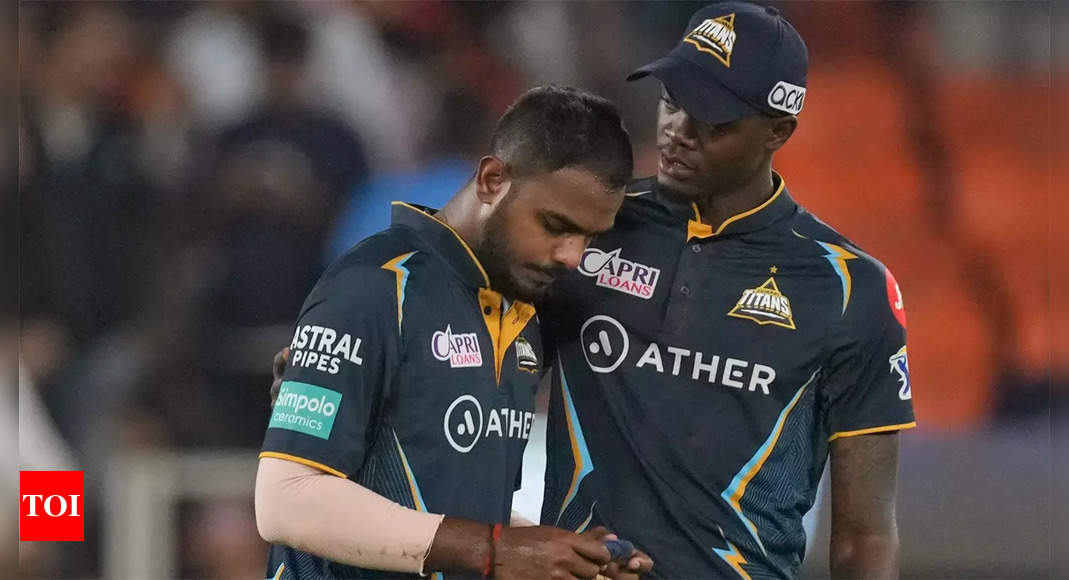 KOLKATA: Yash Dayal never thought he will have his 'Chetan Sharma moment' so early in his career.
The distraught UP left-armer, who was smashed for five consecutive sixes by statemate Rinku Singh was on his haunches and back home in Allahabad, mother Radha Dayal was inconsolable and stopped eating.
"It was a nightmare yesterday," recollected his father Chandrapal Dayal in an interaction with PTI.
His nutritionist daughter Shuchi, who takes care of his younger brother's dietary needs, took care of her mother.
But fathers normally have to be strong and so is Chandrapal, who had once played Vizzy Trophy for North Zone Universities, back in the day.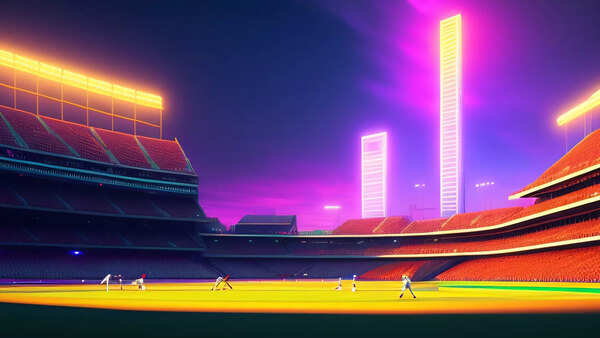 "These are the moments sport is made up of. Even in life you come across failures, it's important to stand up stronger," Chandrapal said.
But he is forever indebted to Titans skipper Hardik Pandya, who and other teammates, didn't leave him alone and tried to cheer him up.
Back in hotel, every team member including skipper Hardik Pandya, who was indisposed as Rashid Khan led in the match against KKR, gave him company.
"They made him sit in the centre and consoled him. Later, there was naach-gaana (dance, music) they spent some light moments with him," his father said.
Dayal's favourite singer is the late Sidhu Moosewala.
Late in the night, Dayal senior called up his son and had a chat with him.
"He told me that somehow the ball was slipping out and he was not having a proper grip on the night as he missed his yorkers. Even he tried a slower one from the back of his hand that too was smashed," Chandrapal said.
Maybe Rinku's familiarity with his style of bowling also became a disadvantage, feels Chandrapal but bottom-line was that it wasn't his day.
"He (Rinku) just had to smash every ball and they know each other well. It may have come handy for Rinku and it was simply not his day. Many great cricketers (Chetan Sharma) has gone through this," he added.
A left-arm swing bowler from Uttar Pradesh, Yash was picked by Gujarat Titans after picking 14 wickets in the Vijay Hazare Trophy 2021.
He also bowled in the India nets against WI recently and was among the top-10 wicket-takers in the Vijay Hazare Trophy that season.
Yash is also a brilliant student and has secured 80-plus percent in psychology honours from SHUATS University in Allahabad.
"As a cricketer, he's God's gifted. I never had to tell him do this, do that. I just made him mentally stronger," he said.
Coach Amit Pal, who knows his ward since a child, said Yash would come back strongly.
"It was not his day. He bowls yorker so well and but could not get one last night. Maybe he was done in by pressure. Maybe it was because at the other end, there was Rinku who knows him well since their junior camp days," the coach reckoned.