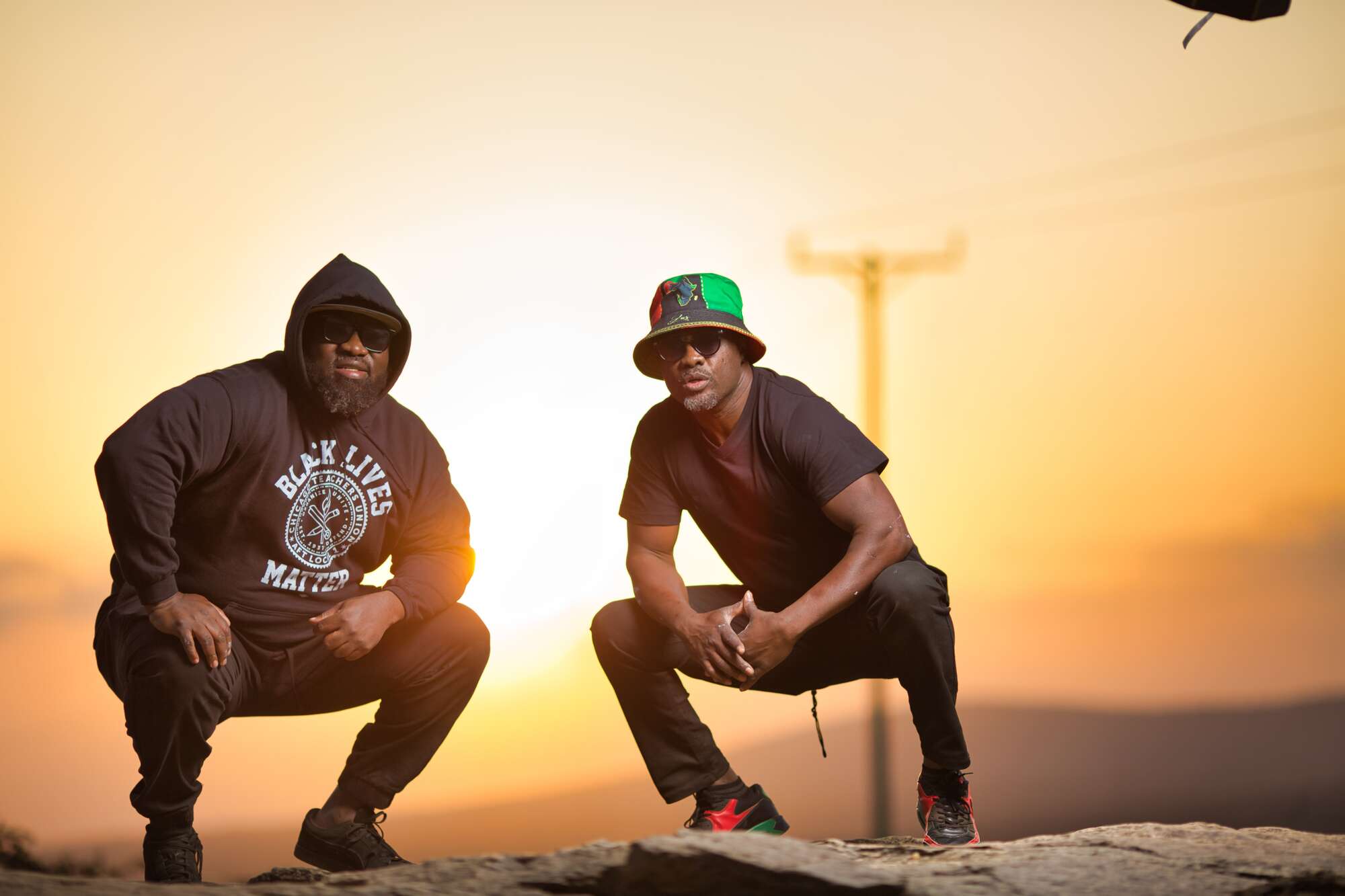 Performing Arts

Jabali Afrika: Band teams up with other artistes to raise awareness on suicide prevention
Friday August 25 2023

At a time when mental health issues have been brought to the fore the world over, it is no surprise that a group of musicians have united for a song that puts the spotlight on suicide prevention.
Spread Hope Send Love Around the World is the brainchild of US singer Amy McAllister and was recorded by 25 artists including Kenyan band Jabali Afrika.
The group consisting of brothers Justo and Joseck Asikoye were invited to play congas and bongos, on the recording earlier in the year.
The song starts with a very distinctive African chant and Swahili lyrics tumaini, eneza upendo (hope, spread love) "We just played around with the Swahili syllables and that provides the perfect start of the record," explains Joseck Asikoye. The single that was released on 18 August hit the number one spot on the Worldwide iTunes chart USA the following day, which was World Humanitarian Day.
"No 1 on iTunes and this little girl from Utah who dreamed of having her own song like We Are the World is on cloud nine," wrote McAllister on Facebook.
"This achievement is not only a testament to the music itself but also to the strength of our collective voice and the importance of the cause we are advocating for."
Read: More than 150 artistes descend on small England town for WOMAD
McAllister, who uses her music to support various social causes founded The Power of One Movement to use music as healing for people all over the world who are suffering depression from the loss of a loved one.
She is also the spokesperson for Hearts and Hands of Hope, a suicide prevention network dedicated to providing hope and information.
She had originally recorded the song for a suicide awareness and prevention event in her hometown of St. George, Utah in 2019, but re-recorded it this year by bringing together different artists to create a global feel to the music.
The inspiration came from We Are the World, the iconic recording by a collective of top American artists conducted by Quincy Jones to raise funds for famine relief in Ethiopia in 1985.
Jabali, who were nominated for a Grammy Award in the Best Children's Music Album category in 2022, recorded their part in Nashville Tennessee April this year after attending a Grammy chapter block party in Texas.
Instead of heading back to Washington D.C., where they had been based for almost three decades before returning to Kenya last year, they instead opted to catch a flight to Nashville, along with producer Justine Blazer.
"We got delayed at the airport in Austin due to storms which led to cancellation of flights," recalls Joseck."
Blazer is a multi-award-winning producer, vocalist, songwriter and recording engineer based in Nashville whose last album Girl Singing the Blues hit No. 1 on the iTunes Top 100 Blues Albums in 2022.
Jabali made a connection with Blazer, who produced, mixed and engineered the recording when they met as voting members of the Recording Academy of the Grammy Awards.
They eventually got to the studio a day later than planned and recording their parts. "We hired percussions, played our session, and added some vocals. Our parts are featured at the beginning, the middle and the end of the song," says Joseck. When you encounter difficulty in doing something it usually means that you are destined for great things."
"We added an ingredient to the music that was unique and so we are proud of that and hope that the music can spread widely and disseminate awareness on suicide prevention."
Grammy-nominated Ugandan musician Eddy Kenzo appears with a rap verse on the song: "Every brother or sister on this earth has lost a loved one and is filled with hurt. That's why we got to stay strong, unite as one because we all lost somebody we loved," he raps.
The Grammy Awards are an important network for collaborative projects because the Academy membership brings together the finest talents in the music business.
"Peers will always reach out to each other and ask 'Can you play this for me" or "Can you add harmonies to this track," says Joseck.
"All the artists featured on this project are accomplished musicians with years of experience," he says citing the example of Kamal Malak who was bassist for the 1990s Grammy Award-winning conscious hip hop group Arrested Development and New York jazz guitarist Noshir Mody.
The other artists on the project are Damian Wyldes, saxophonist Karlton Jones, Kathryn Shipley, Kristen Speller, Lisa Coppola, Lou Molitch, Megan Coleman, Natalie Jean, Nick Kris, Ricky Persuad Jr. Seay and Tess Remy-Schumacher.
Read: Bennett, the crooner who charmed fans with power of his rich voice
The lyrics are uplifting: "What would it hurt to lend a hand to those of us in the fight" and the chorus uplifting "We all have the power to be an angel to someone".
McAllister says the influence of the song will not just be measured by its success on the charts, but also its impact on transforming lives: "As we celebrate this achievement, let's remember that the real victory lies in the lives we touch and the impact that we make as artists, musicians and advocates."
→ [email protected]
Source link
(This article is generated through the syndicated feed sources, Financetin doesn't own any part of this article)