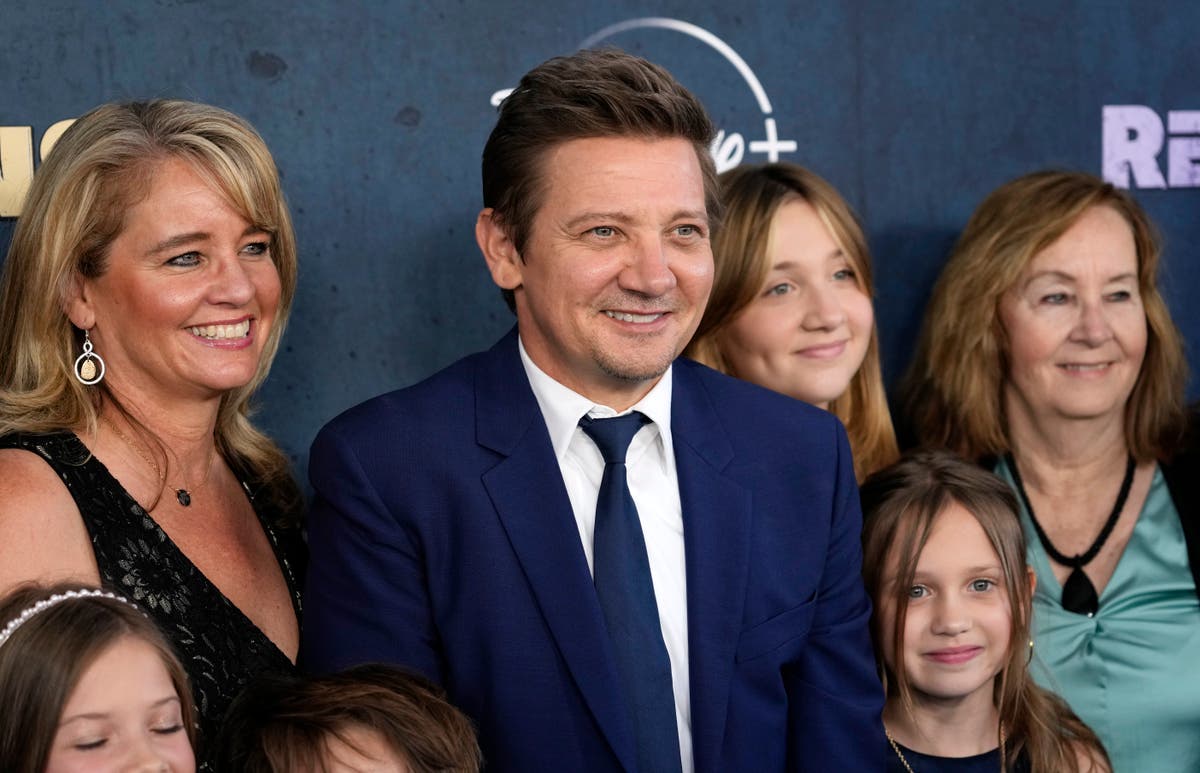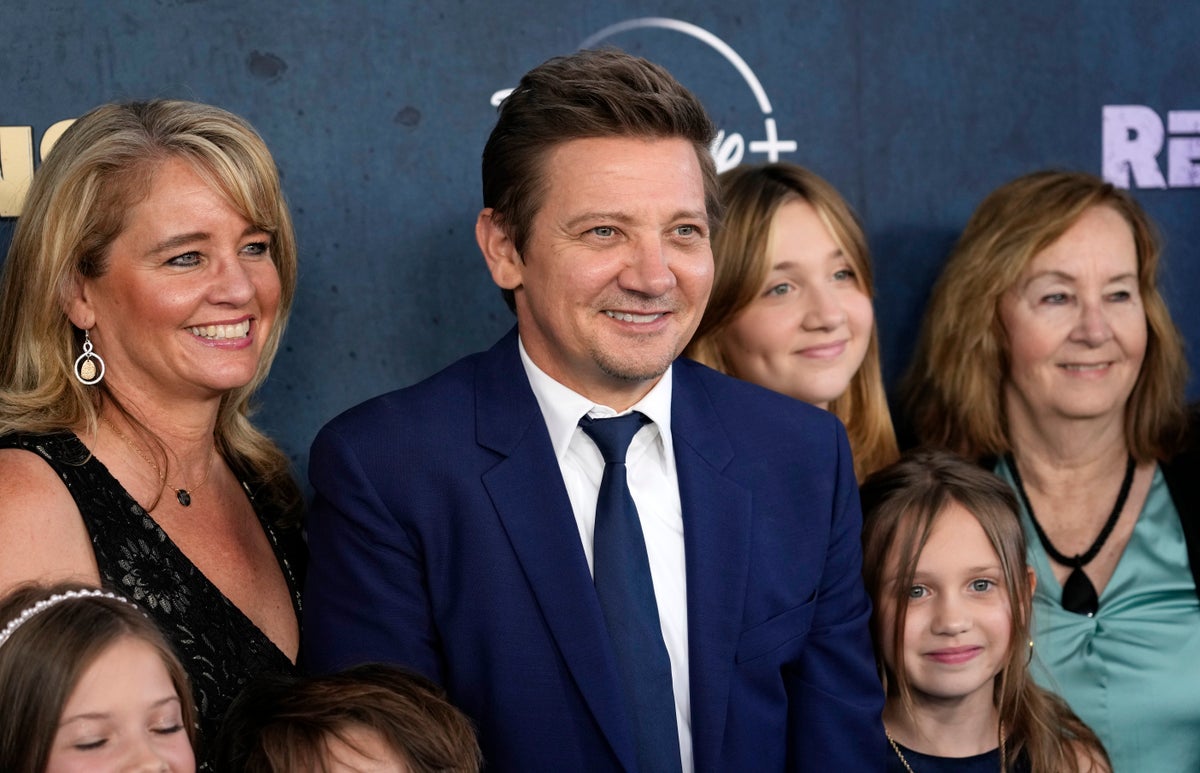 Jeremy Renner attended the premiere for his new series, Rennervations, on Tuesday (11 April), capping a remarkable recovery roughly four months after the Avengers star was nearly killed in a snowplough accident.
Renner was surrounded by family and supporters at the premiere in Los Angeles, where he posed for photos and did interviews, at times making use of a cane and a knee scooter.
Renner broke more than 30 bones after he was crushed by his seven-tonne snowplough on New Year's Day while trying to help free a relative's car at his Nevada home. The actor has said he also suffered a pierced lung in the accident.
Rennervations, which premieres on Disney+ on Wednesday (12 April), follows Renner as he transforms large vehicles into community spaces for young people in India, Mexico, Chicago and Nevada.
The purposes range from serving as a mobile music venue to a water filtration truck for a community in India.
Renner said his aim was to give young people access to things they might not already have and present opportunities they might not know existed.
After the premiere, ABC's Jimmy Kimmel hosted a panel with Renner and members of the cast.
After Renner received a standing ovation, Kimmel asked: "Did something happen?" He later asked Renner if he had any plans to repurpose the machine that ran him over in January.
"It's a necessity on the property," Renner responded. "Mom wants to light it on fire and have a big ol' party. The thing is amazing. I love this thing. I just have to learn how to drive it better."
Earlier this week, Renner explained that he'd been "kicked out" of the first ICU he was treated in, which was "under construction".
He also opened up about being visited by fellow Marvel star Paul Rudd at the hospital.
Additional reporting by Associated Press
Source link