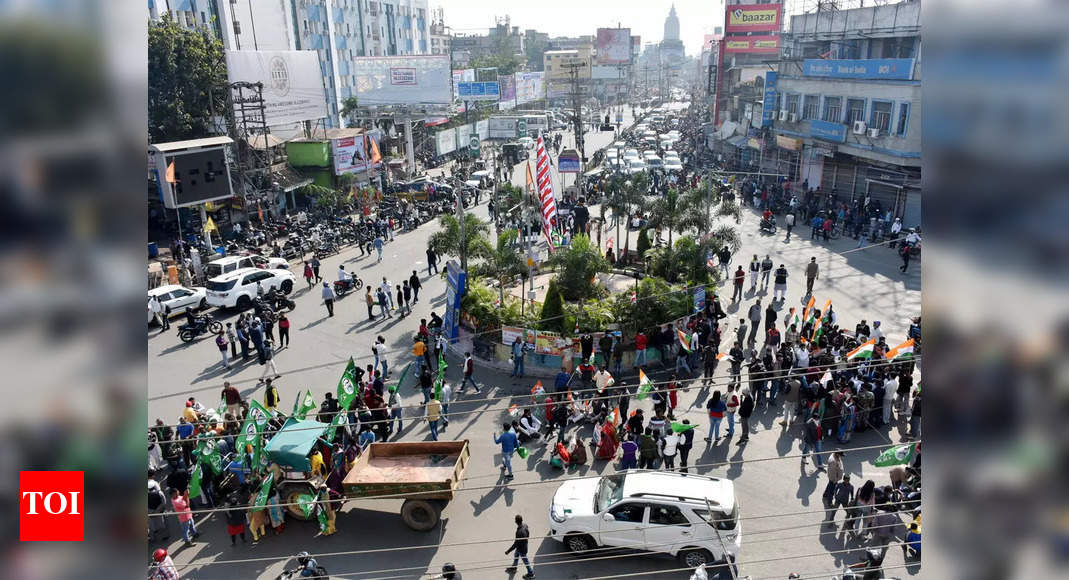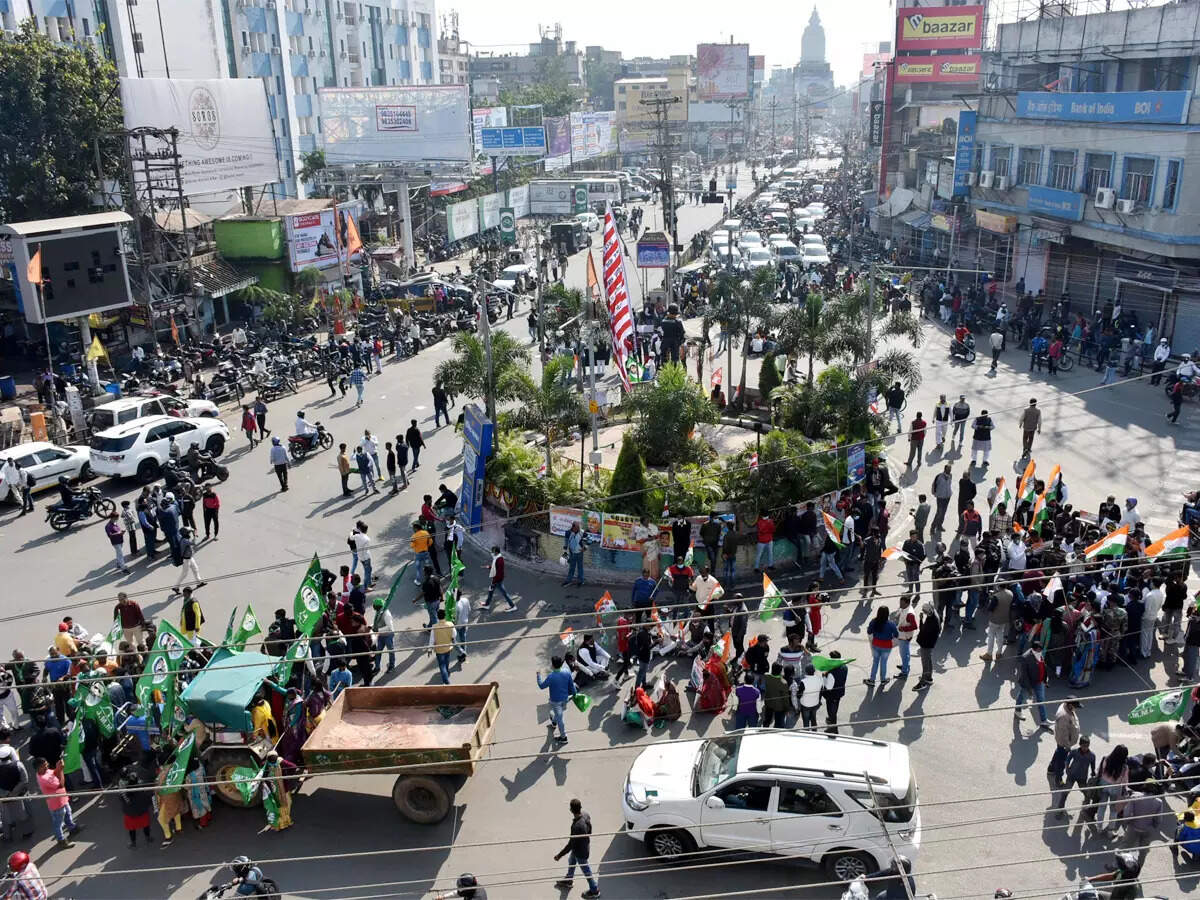 Jharkhand
Bandh:
There are strict security arrangements in place in Ranchi in light of the Jharkhand bandh called by various organisations against the planning policy today.
Most schools in the city will remain closed for the safety of the children, with some schools asking teachers to attend office work and others conducting online classes. However, the offices of some schools will remain open. The closed schools include DAV Group of Schools, JVM Shyamali, Delhi Public School, Cambrian Public School Kanke Road, Acharyakulam Namkum, Cambrian Public School Sikidiri, G&H High School, Firayalal Public School, Hilltop School, Satchidanand Gyan Bharathi Kusai, St. Michaels School, Manan Vidya Mandir, Lady KC Rai Memorial, Kerala School Sector II, and others.
The police have deployed 700 additional jawans to mark sensitive areas of the city and ensure strict security during the bandh. All police station in-charges have been ordered to keep a close watch on people on the roads and patrol their respective areas continuously.
PCR and patrolling vehicles have also been ordered to patrol the area continuously, with SSP Kishore Kaushal monitoring the entire security. The police will take immediate legal action against those who create a ruckus during the bandh while ensuring no common man faces any problem on the road.