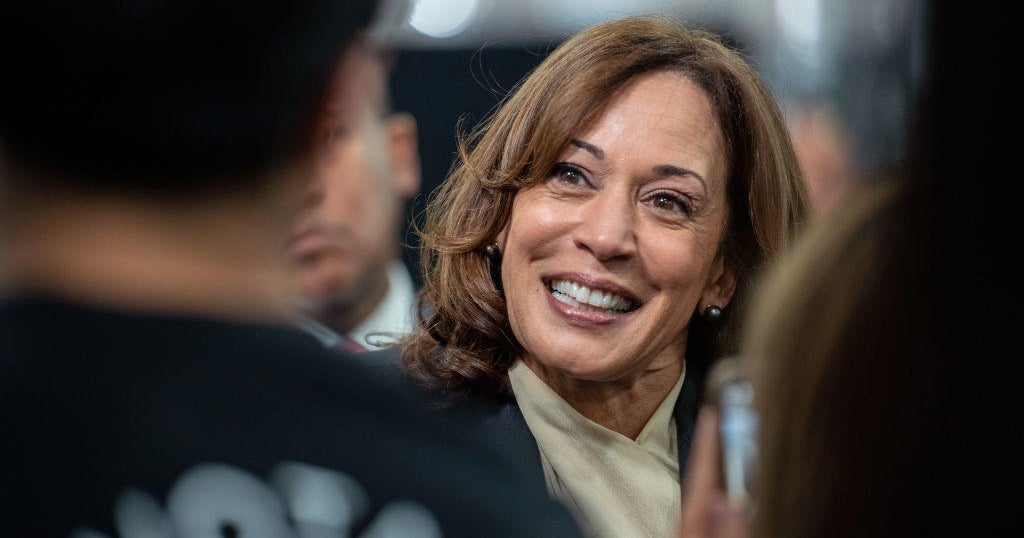 Washington — Vice President Kamala Harris is making a last-minute trip to Tennessee on Friday, hours after the Republican-controlled House expelled two Democratic lawmakers from the Legislature in retaliation for their role in a protest calling for more gun control in the aftermath of a school shooting in Nashville. A third Democrat was narrowly spared by a one-vote margin.
Harris planned to meet with lawmakers, as well as young people advocating for tougher gun control laws, according to a tweet from her spokesperson, Kirsten Allen. She is also meeting privately with expelled state Reps. Justin Jones and Justin Pearson and with Rep. Gloria Johnson, who survived the vote for her ouster.
Ahead of the meeting, the White House said President Biden spoke with the three via conference call and "thanked them for their leadership in seeking to ban assault weapons and standing up for our democratic values." It added that he has invited them to visit the White House in the near future.
In a statement Thursday, Mr. Biden called the expulsions "shocking, undemocratic, and without precedent." 
"Rather than debating the merits of the issue [of gun control], these Republican lawmakers have chosen to punish, silence, and expel duly-elected representatives of the people of Tennessee," the president said.
The oustings of Jones and Pearson, who are both Black, drew accusations of racism. Johnson, who is White, was allowed to continue to serve in the chamber. Republican leadership denied that race was a factor.
GOP leaders said Thursday's actions — used only a handful times since the Civil War — were necessary to avoid setting a precedent that lawmakers' disruptions of House proceedings through protest would be tolerated.
Republican state Rep. Gino Bulso said the three Democrats had "effectively conducted a mutiny."
Most state legislatures retain the power to expel members, but it is generally a rarely used punishment for lawmakers accused of serious misconduct.
Thanks for reading CBS NEWS.
Create your free account or log in
for more features.
(This article is generated through the syndicated feed sources, Financetin doesn't own any part of this article)