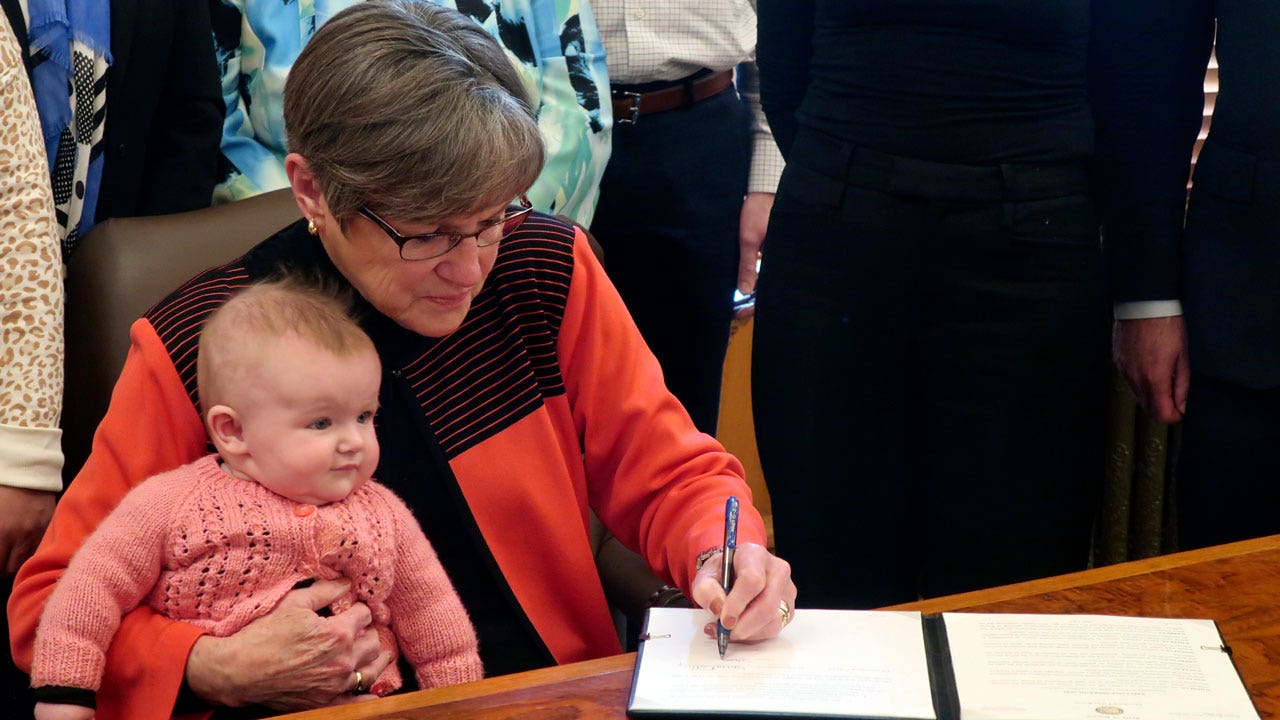 Kansas Gov. Laura Kelly has been forced to postpone her annual State of the State address after testing positive for COVID-19.
Kelly's office announced Tuesday that she had tested positive. The test came after an inaugural ball Sunday night, her swearing in for a second term as governor and inaugural address Monday and a news conference Tuesday morning at the Statehouse.
NM GOV. LUJAN GRISHAM POSITIVE FOR COVID, SKIPPED THANKSGIVING FESTIVITIES
The State of the State address had been scheduled for 6:30 p.m. Wednesday during a joint session of the House and Senate in the House chamber. The speech now is scheduled for Jan. 24.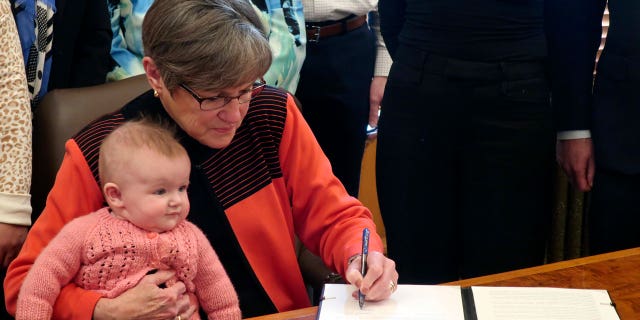 But Kelly's office said her staff still plans to release her budget proposals Thursday as planned and, "This should not delay normal government functions."
OR GOV. KATE BROWN TESTS POSITIVE FOR COVID-19 AFTER TRIP TO VIETNAM
Her office also said it had informed people attending the ball, the inaugural ceremony and the news conference that she had tested positive.
CLICK HERE TO GET THE FOX NEWS APP
Kelly's office said she began experiencing symptoms Tuesday and that they have remained mild. She is fully vaccinated and will work in self-isolation, her office said.
Source link
(This article is generated through the syndicated feed sources, Financetin neither support nor own any part of this article)
Thank you for reading this post, don't forget to subscribe!