White House press secretary Karine Jean-Pierre refused to comment on why President Biden repeated a story nearly verbatim during a campaign fundraiser.
Fox News' Peter Doocy pressed the White House press secretary on why the president repeated his story after telling it a few minutes earlier.
Biden told a story about how the 2017 Charlottesville shooting spurred him to run for president and repeated the story minutes later, according to a pool report from Politico's Jonathan Lemire.
BIDEN REPEATS SAME STORY TWICE ALMOST 'WORD FOR WORD' WITHIN MINUTES, SPARKING CONCERN ONLINE: 'ELDER ABUSE'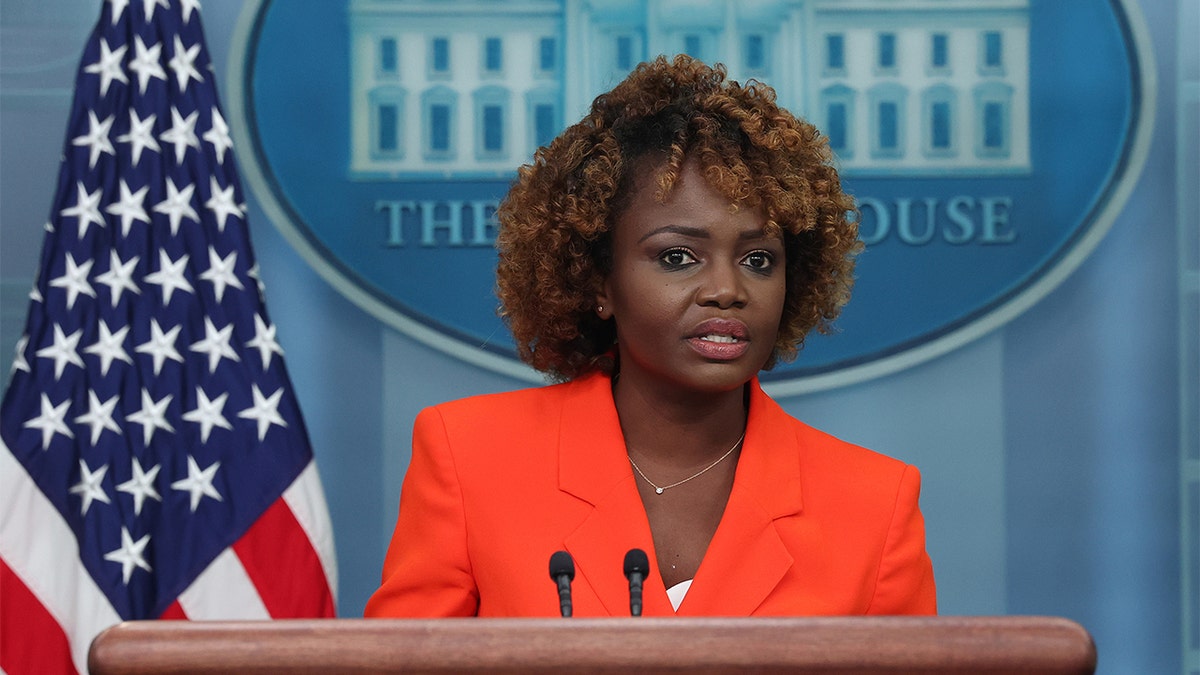 Jean-Pierre said Biden "was making it very clear why he decided to run in 2019."
"He made it very clear as to what he saw in this country and what was going on," Jean-Pierre said.
"And he got 81 million votes, an historic amount of votes from Americans across the country who believed that this was the president who can help protect our democracy, get our economy back on track and could be a leader and the adult in the room," she continued.
"And so that's what you saw," Jean-Pierre said, declining to "speak to comments that were made during a campaign event."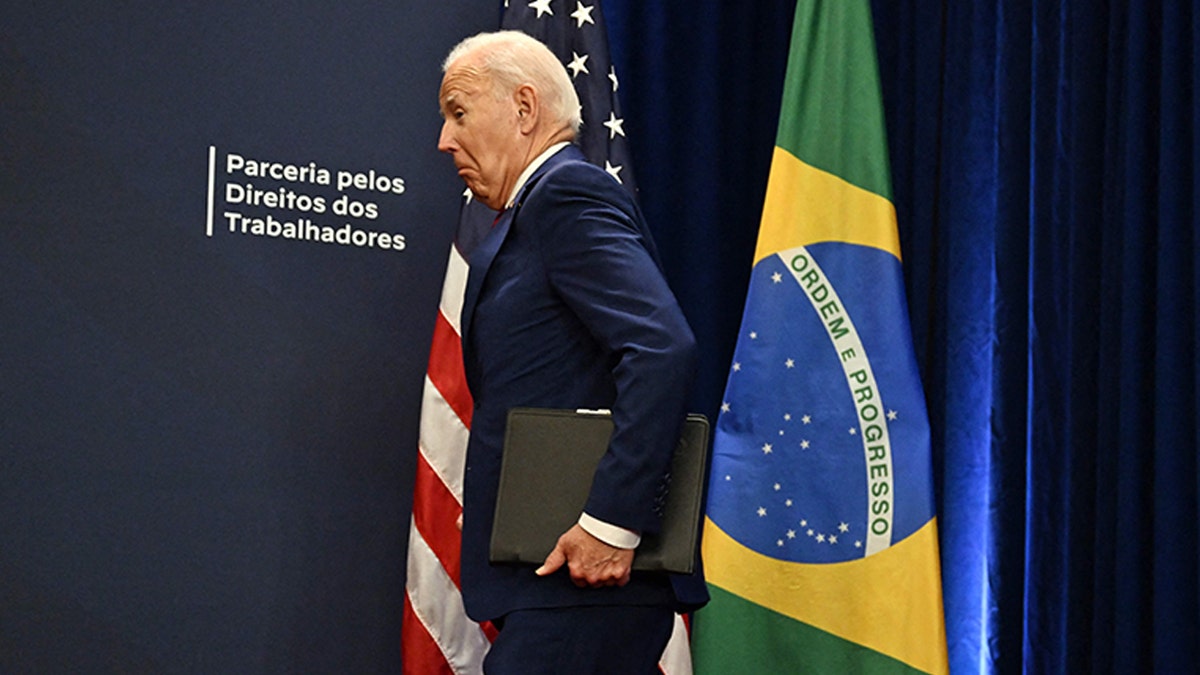 "But I can certainly speak to why the president is president today and why he decided to take on this job."
Jean-Pierre added that it is important to Biden "to continue to deliver for the American people, and that's what he's going to do."
Later in the briefing, Jean-Pierre told another reporter Biden was "speaking from his heart" when he retold the Charlottesville story.
"I have not spoken to the president about it, certainly," she added.
Biden lit up social media after a pool report from Wednesday evening revealed he had told the same story at a fundraiser just minutes apart "nearly word for word."
"After briefly touting his economic record, POTUS reflected on his decision to seek the presidency," the pool report from Politico's Jonathan Lemire, who was traveling with the president Wednesday, stated. "He told the story about the events of Charlottesville in 2017 as the reason for his campaign. A few minutes later, he told the story again, nearly word for word."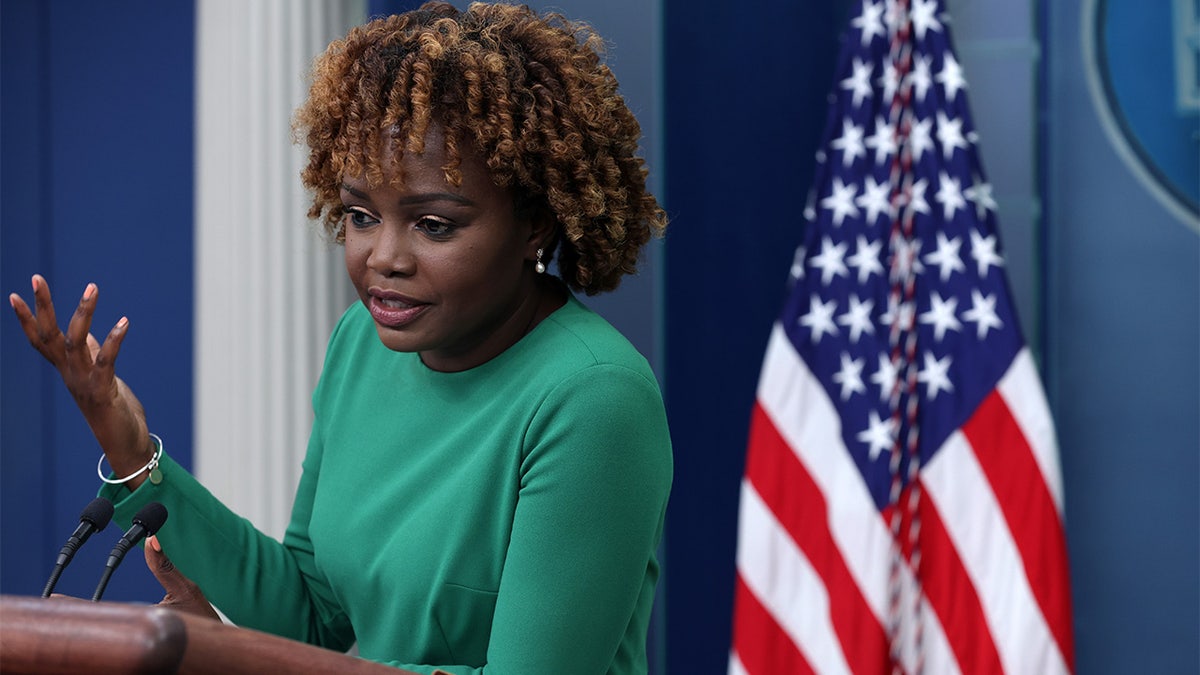 Social media users on X, formerly Twitter, reacted to the pool report and promoted it as evidence the 80-year-old president's age has become a factor, a charge he has faced from both sides of the aisle since taking office.
CLICK HERE TO GET THE FOX NEWS APP
"But we aren't supposed to care about his age and mental state," National Review contributor Pradheep Shanker posted on X. "Okey dokey."
"This is completely fine," RNC rapid response director Jake Schneider sarcastically replied.
Fox News Digital's Andrew Mark Miller contributed reporting.
Source link
(This article is generated through the syndicated feed sources, Financetin neither support nor own any part of this article)