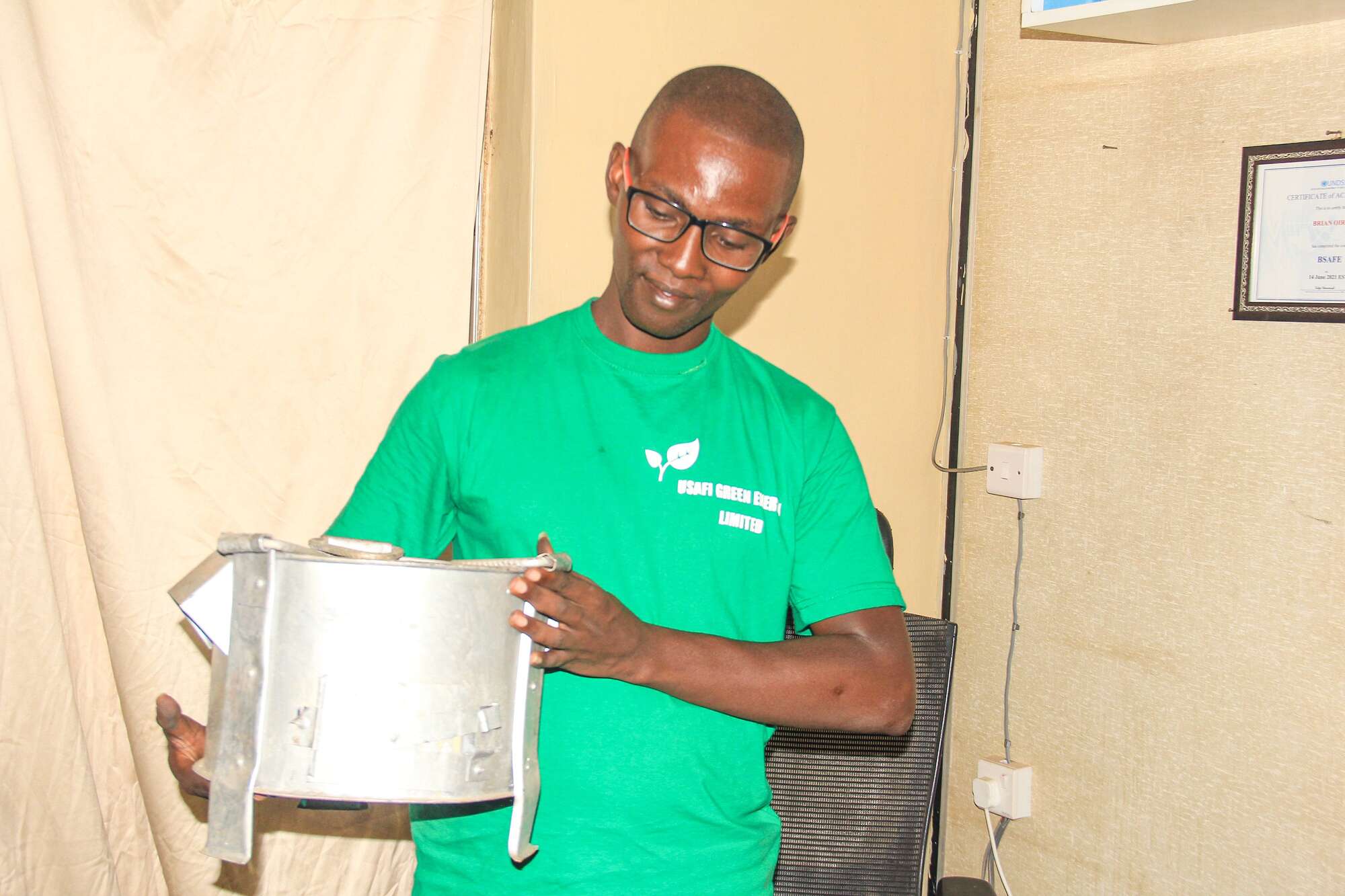 Heritage

Kenyan USAFI Green among 2023 Ashden Awards finalists
Tuesday September 05 2023

USAFI Green, a refugee-led enterprise in Kenya's Kakuma Refugee Camp, is among the eight African finalists of the 2023 Ashden Awards set to battle for up to Sh3.9 million (£25,000) in cash grants to expand their innovations.
USAFI Green is the manufacturer and supplier of affordable, low-carbon cookstoves at the refugee camp, which aid in job creation and improve health for displaced people and host communities by tackling deadly smoke from dirty cooking fuel.
The Award, delivered in partnership with Global Refugee Network and supported by NextEnergy Foundation, The Linbury Trust, JAC Trust and The Alan & Babette Sainsbury Charitable Fund, will see the enterprise boost its climate solutions in the race towards a net zero carbon future.
The Ashden Awards is an annual programme that offers publicity, grants, and development support for outstanding climate solutions winners and finalists.
This year's Awards will help power up inclusive innovation, creating a low-carbon world by tackling inequality and empowering communities on the frontline of the climate crisis through jobs, skills, and training.
"Our finalists show the huge power of clean energy to raise incomes, protect health, and create opportunity for women and young people. All while putting countries on the path to a zero-carbon future. And even more impressive when we consider how little climate finance actually reaches innovators in the Global South," said Dr Stephen Hall, head of Awards at Ashden.
Other finalists from Africa include Burasolutions Solar Academy, Husk Power, and Care for Social Welfare International from Nigeria, Fondazione ACRA from Senegal, Power for All from Uganda, Mobility for Africa from Zimbabwe, and Cameroon's CERAF-NORD.
The initiative comes at a time when about 775 million people around the world go without access to electricity, and many more are unable to cook safely.
→ [email protected]
Source link
(This article is generated through the syndicated feed sources, Financetin doesn't own any part of this article)