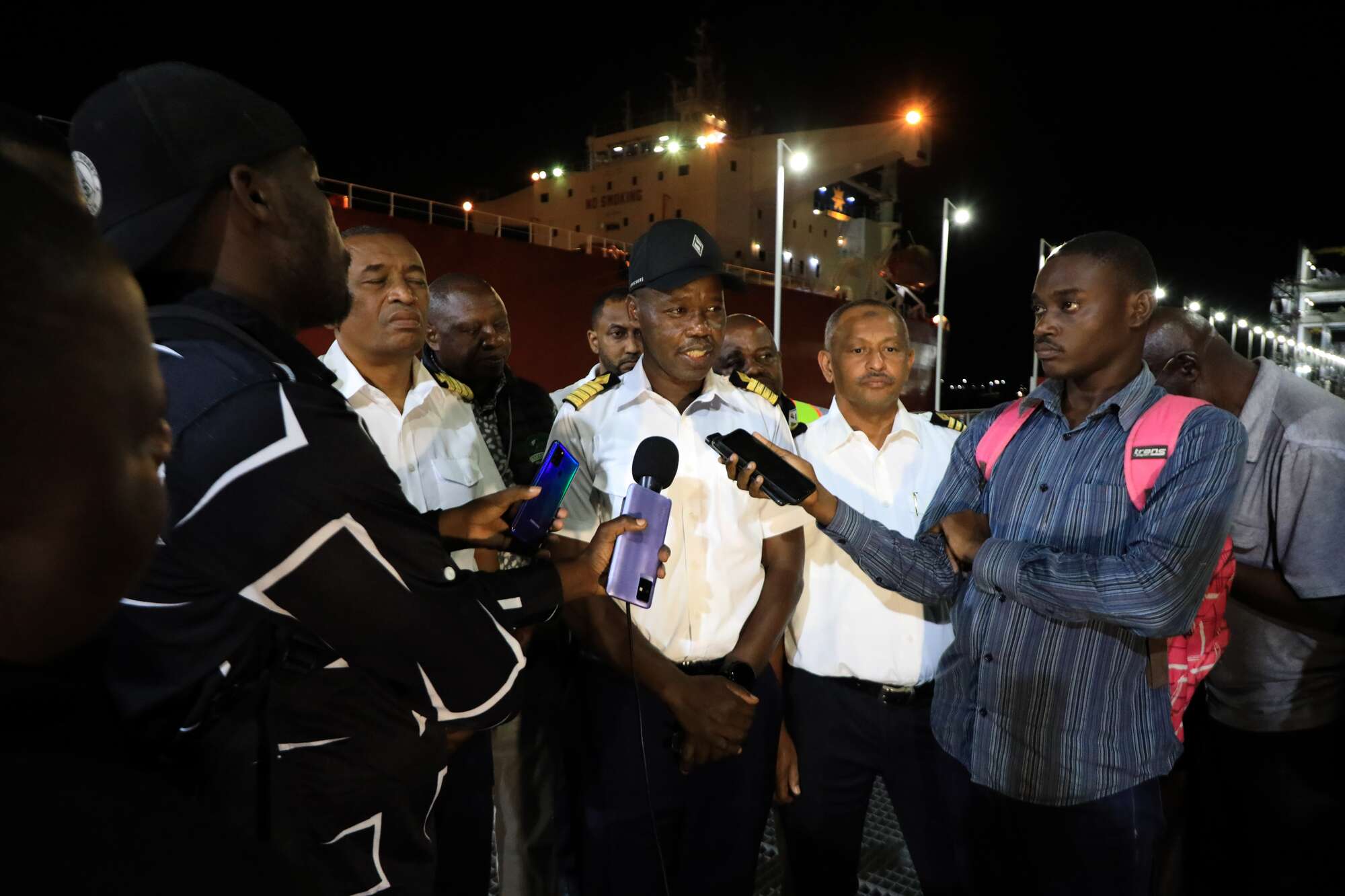 Economy

KPA cuts fuel vessels waiting time by 12 hours on night plan
Monday July 03 2023

The Kenya Ports Authority (KPA) made its first night piloting of a petroleum tanker on Friday after meeting international security standards, as it races to cut waiting times for vessels docking at the port by 12 hours.
KPA managing director William Ruto navigated MV Spetses Lady- Singapore from the new Kipevu Oil Terminal at midnight on Friday. Cutting waiting time by 12 hours is set to save demurrage charges of between $25-50 per hour for each vessel.
Read: KPA suspends use of ledger accounts, shippers protest
"The Port of Mombasa has never provided night pilotage services to petroleum tanker vessels since inception. However, this service is availed [sic] to all other vessels. The prohibition was necessitated by various risks and which the Authority has over the years invested in appropriate infrastructures and resources to reduce the risks to acceptable operating levels and which could be aggravated during night pilotage," said the MD.
"Night pilotage is indeed a game-changer as tanker turnaround time will greatly improve as there will be a reduction in vessel waiting time, thus the port will be able to handle more vessels translating into an increase in revenue which will contribute towards Port of Mombasa achieving a world-class port of choice for tankers."
The KPA says the dredging and widening of the channel, installation and maintenance of aids to navigation, acquisition of modern ASD tugboats and training and professional development of marine pilots were attributed to Mombasa port getting the green light to do night oil vessel pilotage.
Read: KPA moves cargo services to e-Citizen portal
"At the ultramodern and state-of-the-art Kipevu Oil Terminal (KOT) II which is fitted with Berthing Aid System and improvement in lighting at oil terminals contributed to positive risk assessments," said the MD.
→[email protected]
Source link
(This article is generated through the syndicated feed sources, Financetin doesn't own any part of this article)