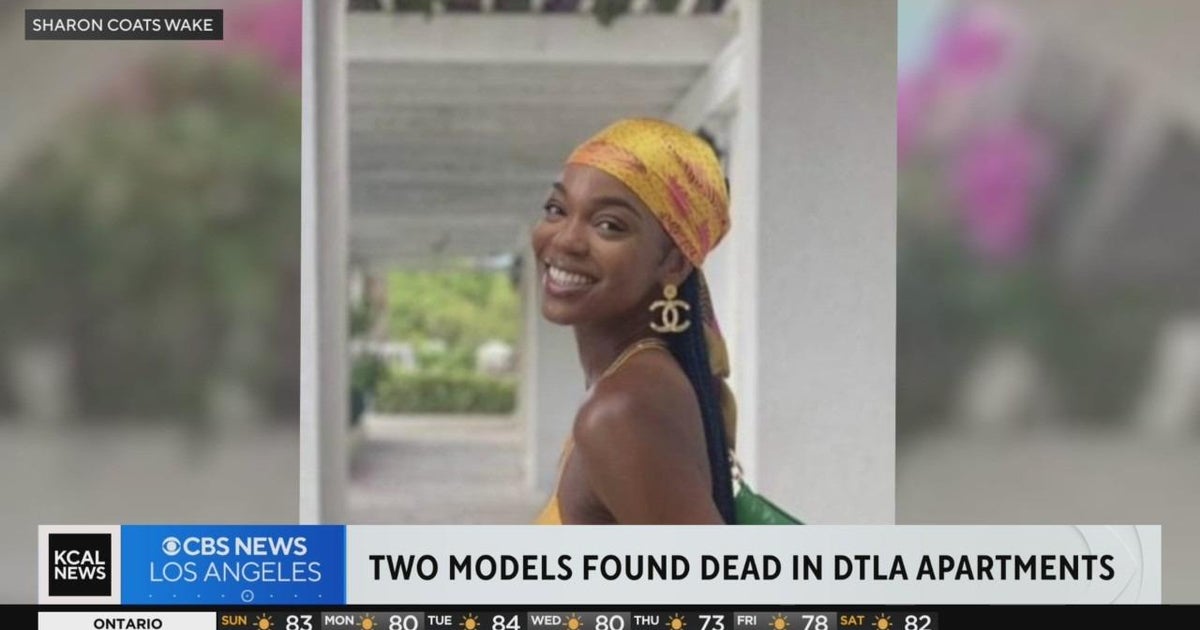 The Los Angeles Police Department says there is no evidence linking the deaths of two models just days apart in downtown Los Angeles to one another. 
A model was found dead inside of her apartment in downtown Los Angeles last week, two days after another model was found dead in the same area. 
Nichole Coats, 32, known to loved ones as Nikki, was found dead on Sept. 10 inside of her apartment on Eighth Street and Grand Avenue, after her family had not heard from her for days. 
"I went in and I turned the corner, I went over — she's covered up — I went over and touched her and said 'Nicole?,'" her father, Guy Edward Coats Jr. recounted to KCAL News. "I touched her arm and she was just like stone."
They say she had just recently gone on a date two days prior and that was the last time they had been in touch. 
"I miss her so much. She was my only one," said her mother, Sharon Coats. "I'm not gonna ever be able to tell her that I love her, or touch her again. It hurts."
Family members say it was just days later that they learned of a disturbingly similar incident, when 31-year-old Maleesa Mooney was found dead inside of her own apartment, in the 200 block of South Figueroa Street, on Sept. 12. 
Investigators launched a homicide investigation due to the circumstances surrounding Mooney's death. 
"That scared us all, because now we feel that it's related," said Linda St. Clair, Coats' aunt. "She wasn't far from where Nicole lived and they were the same age bracket and she was a model."
Authorities worked to determine if the two incidents were related, but confirmed Tuesday Sept. 19 that they appear not be related
Since both cases remain active investigations, details about either case were not released.
Thanks for reading CBS NEWS.
Create your free account or log in
for more features.
Source link
(This article is generated through the syndicated feed sources, Financetin neither support nor own any part of this article)