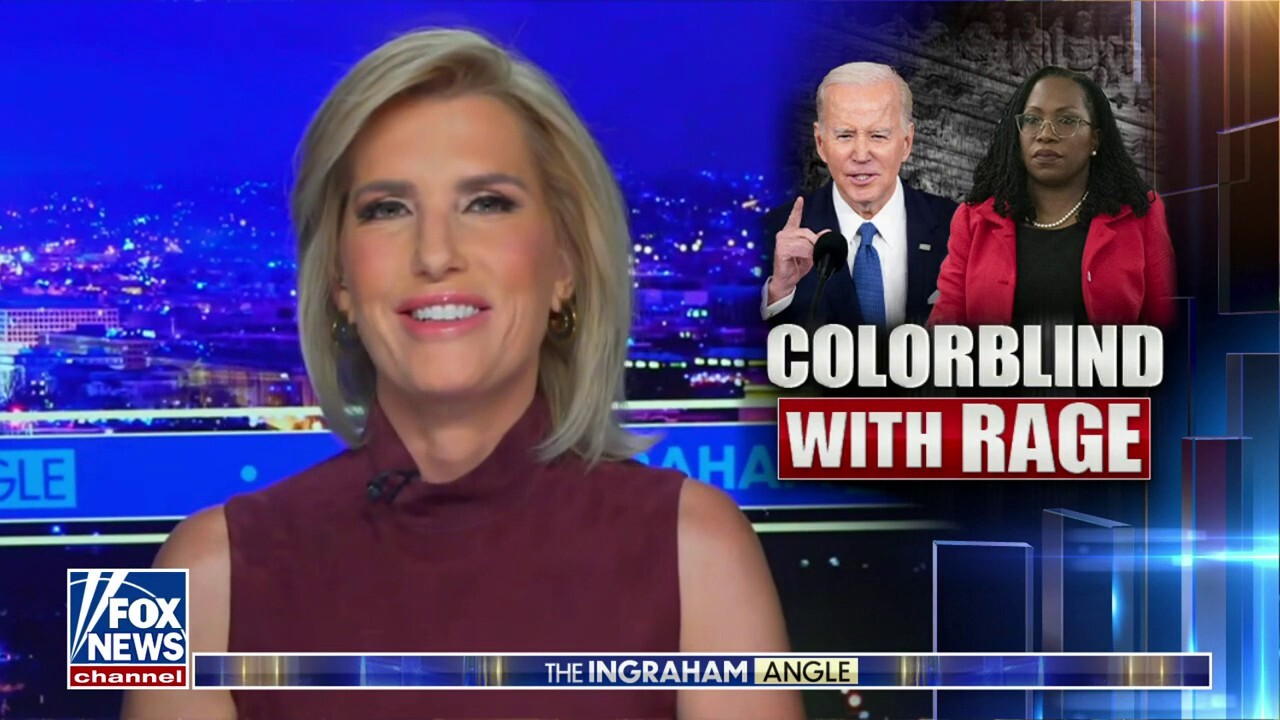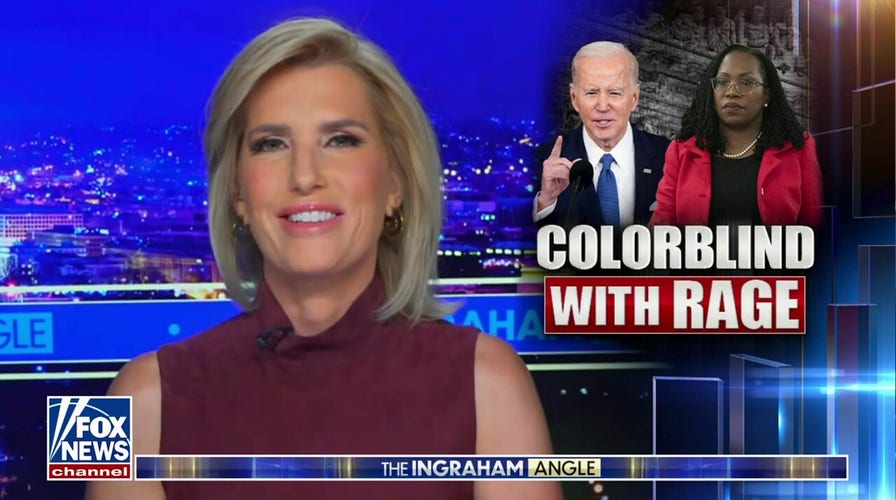 Fox News host Laura Ingraham shares the significance of the Supreme Court's college affirmative action ruling on "The Ingraham Angle."
LAURA INGRAHAM: They can fume all they want, but as one of the main forces behind the case, Edward Blum remarked today, this opinion "marks the beginning of the restoration of the colorblind legal covenant that binds together our multiracial and our multiethnic nation." But not according to the deeply negative view of America from the court's newest and arguably the most activist justice — Ketanji Brown Jackson. Well, despite recusing herself from hearing Harvard's companion case, she decided to chime in on the NC State decision, coming darn close to personally attacking Justice Clarence Thomas, who wrote, as I said, that powerful concurrence. Jackson accused him of having "an obsession with race consciousness." 
NAACP LASHES OUT AT 'HATE-INSPIRED' SUPREME COURT AFTER AFFIRMATIVE ACTION RULING
And also this, she wrote, "The takeaway is that those who demand no one think about race, a classic pink elephant paradox, refuse to see, much less solve for, the elephant in the room — the race-linked disparities that continue to impede achievement of our great nation's full potential." Our country, she writes, "has never been colorblind." Justice Clarence Thomas, again in that barn-burner of a concurrence, wrote a devastating rebuke to follow Justice Jackson. "As she sees things, we are all inexorably trapped in a fundamentally racist society, with the original sin of slavery and the historical subjugation of Black Americans still determining our lives today… Worse still, Justice Jackson uses her broad observations about statistical relationships between race and select measures of health, wealth and well-being to label all Blacks as victims. Her desire to do so is unfathomable to me." 
Are Americans to be perpetually divided by race? The elites say yes, but a good majority of Americans and six Supreme Court justices on the court say no. Politicians who defend the racial spoils system that has roiled so much of American society, they do so because they want to keep the people scared and divided. After decades of Democrats in charge and their fake appeals for racial healing, what's happened to urban America? 
CLICK HERE TO GET THE FOX NEWS APP
It's worse. It's worse off, not better off. Healing, real healing, comes when all Americans are treated equally without regard to race. The Left fears what we're building — a multiracial, multiethnic coalition that believes in helping American workers and upholding our Constitution. 
Source link
(This article is generated through the syndicated feed sources, Financetin neither support nor own any part of this article)