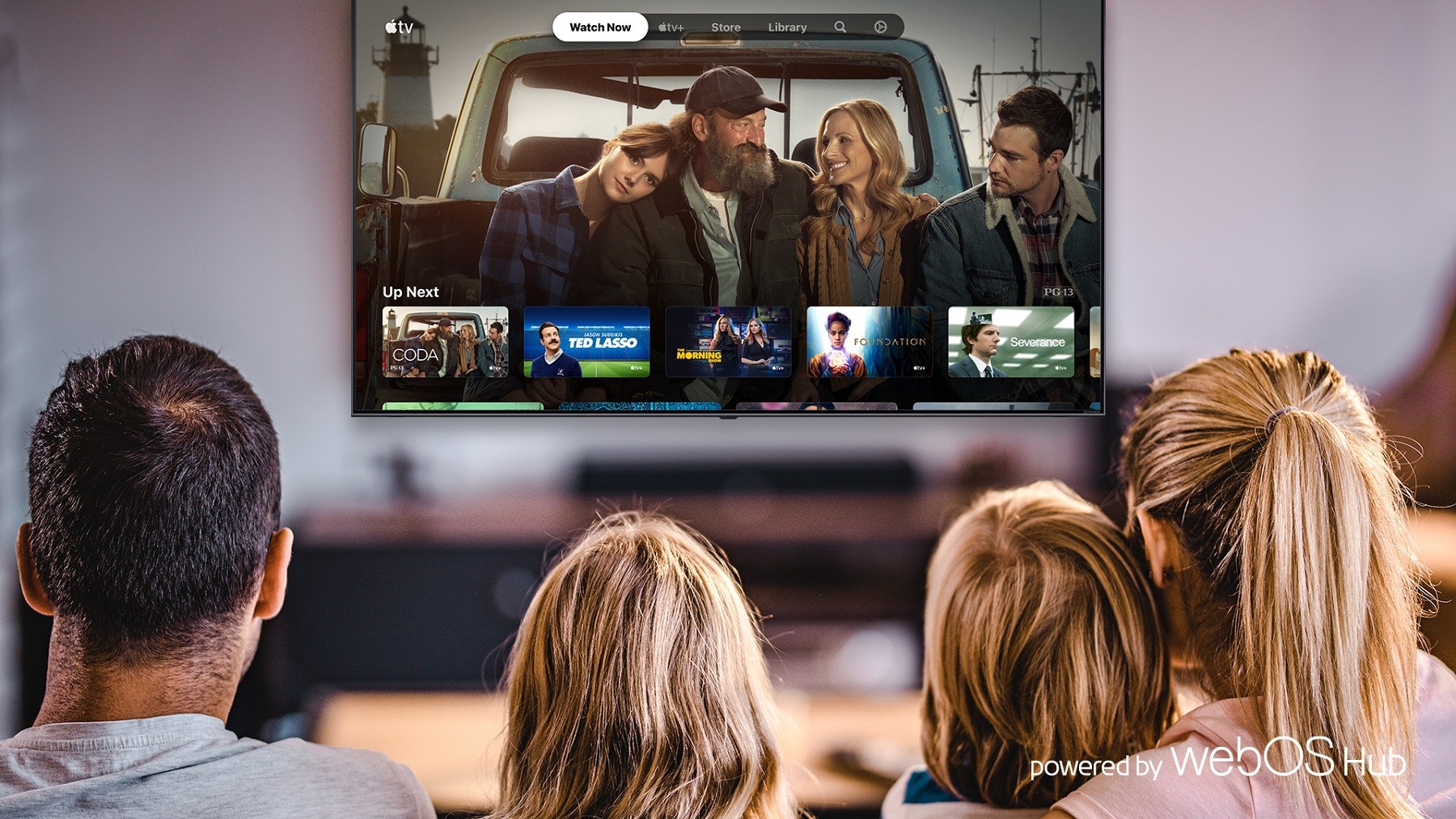 LG expands in over 100 countries the features of the webOS operating system dedicated to its TVs and those of partner brands and announces the debut on the Hub of Apple TV, Apple Music, AirPlay and HomeKit. A novelty decidedly well received by all users who rely on the Korean company's solutions for viewing their favorite content and an unequivocal sign of the desire to strengthen the ecosystem in the light of a 2022 that has made LG set several records.
Offering a wider range of customization options to smart TV manufacturers and offering greater convenience and choice of content to customers, the brands now available on webOS Hub are 10 times higher than in early 2021.
Through the dedicated Apple TV app, users with LG TVs will be able to access Apple TV+ content (including soon also the story of Michael J. Fox and Tetris), with Apple Music instead, you will be able to listen to unlimited music – after registering for the service, of course.
AirPlay allows you to stream content directly from your iPhone, iPad or Mac to your TV, while using HomeKit you have access to your TV through the Home app. LG reminds you that AirPlay and HomeKit are only available on OLED TVs and UHD TVs with webOS Hub 2.0 installed.
Source link
Thank you for reading this post, don't forget to subscribe!