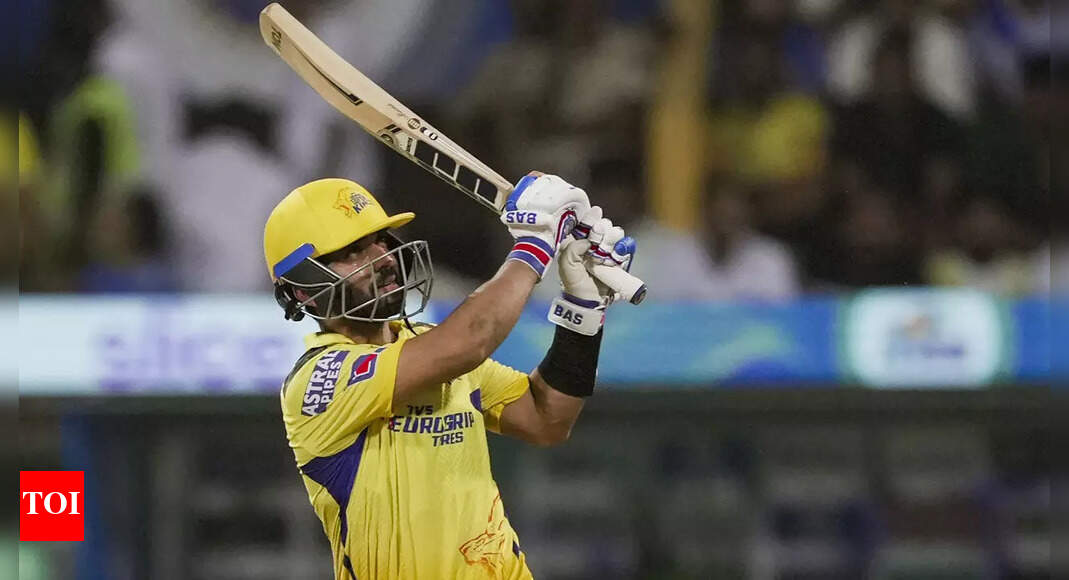 Deepak Chahar hobbled off the field after bowling just one over in Chennai Super Kings' match against Mumbai Indians at the Wankhede Stadium on Saturday, and the medium pacer could be out for 4-5 games after the reappearance of what seems like a hamstring injury.
Chahar was out for a better part of 2022 due to the hamstring injury, and CSK great Suresh Raina, who is doing commentary, said: "It seems Deepak will be out for 4-5 games. It looks he has again sustained hamstring injury and looked in discomfort. All the other IPL venues are far off from Chennai and there will be lot of travelling involved."
CSK registered a comprehensive seven-wicket win over Mumbai, thanks to the bowling performance of their spinners, led by Ravindra Jadeja (3/20), and the batting heroics of Ajinkya Rahane (61 off 27 balls), which helped Chennai go past MI's 157/8 with ease.
Skipper MS Dhoni said at the post-match presentation that the victory was satisfying considering his team lost the services of Chahar in the first over itself.
"Feels good. Not to forget we lost Deepak in the first over. He's our new ball bowler and Magala playing his first match. The good thing is spinners bowled well. It was a bit two-paced and after seven overs, it started turning," Dhoni gave his assessment.
"The spinners and the fast bowlers came back well. Magala was good and so was Pretorius."
Dhoni was all praise for young Tushar Deshpande.
"We believe in him, and when you're new you are under pressure but playing in the IPL for a few years brings different pressure. He had a great domestic season, he is improving. He has a lot of potential but he can improve by not bowling those no-balls, and by being more consistent."
'ASKED RAHANE TO NOT TAKE STRESS'
Rahane didn't start in the first two games but food poisoning to Moeen Ali gave him a chance and he grabbed it marvellously with a 27-ball-61.
"Me and Jinks (Rahane's nickname in cricket fraternity) spoke at the start of the season and I told him to play to his strengths, use your ability to manipulate the fields.
"I told him to go and enjoy, don't take stress and we'll back you. He batted well and he was not happy with the way he got out, that says it all. I think every game is important, you look at the problems in front of you and take it one step at a time, not look at the league table for now."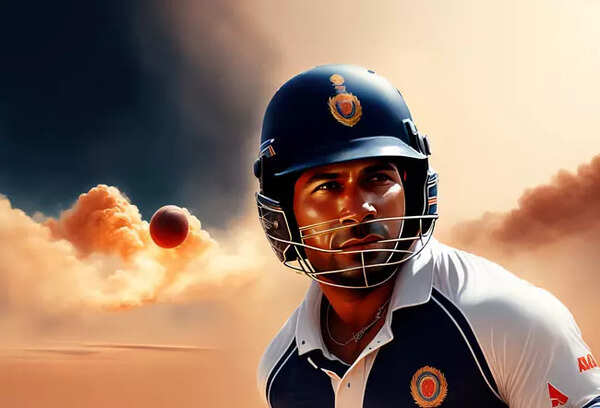 (AI image)
Rahane, on his part, said that despite not getting chance in the first two games, he was always mentally prepared.
"I had a good domestic season. I just try to maintain my shape. The focus on timing. It is all about you have to feel that you are playing a match. IPL is a long tournament and you never know when you get an opportunity. I always enjoy playing at Wankhede.
Rahane added that getting the freedom from CSK think-tank to express himself gives him the confidence.
"Important thing about Mahi bhai and Fleming is they give freedom to everyone. Mahi bhai told me to prepare well."
(With agency inputs)