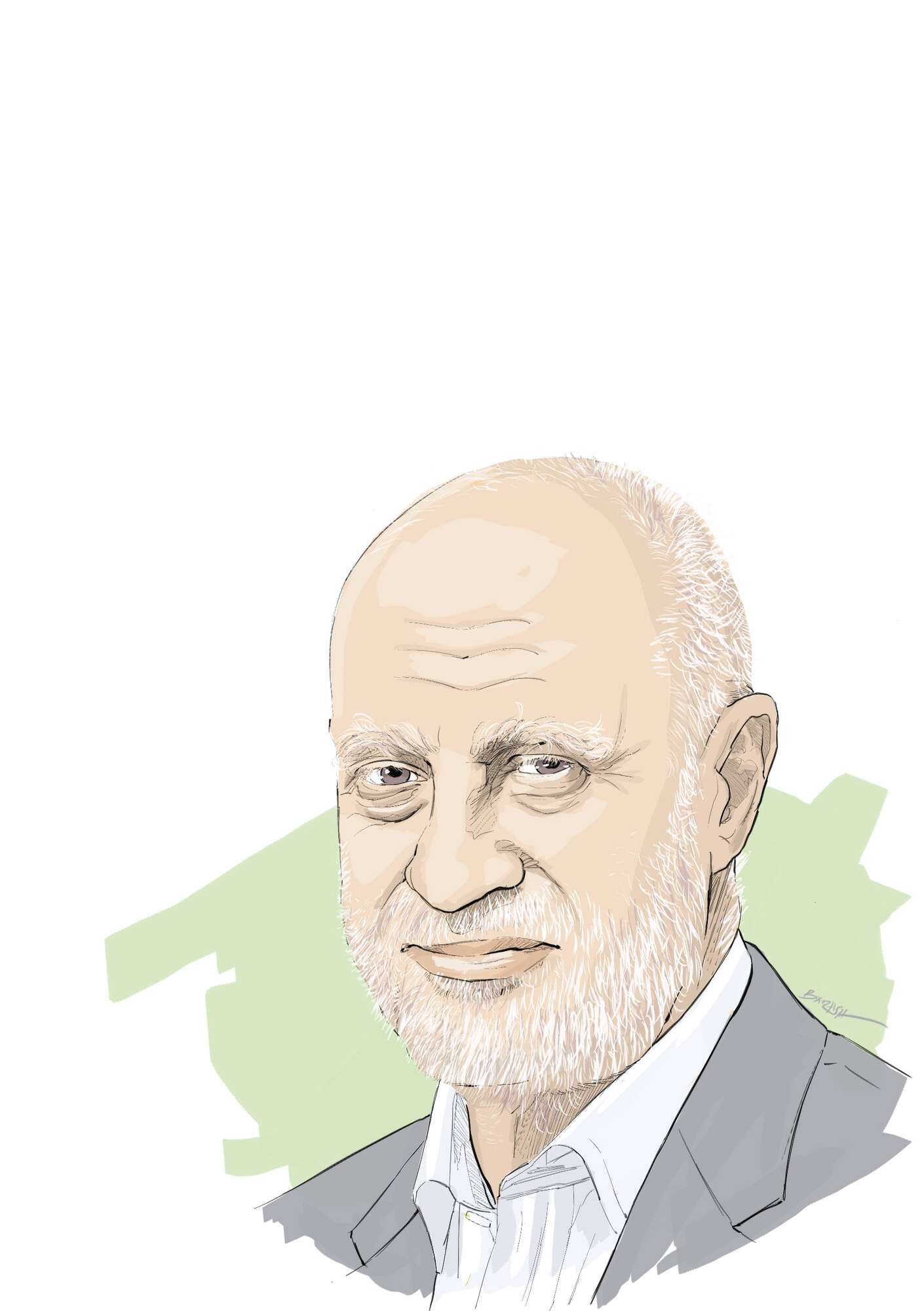 Boss Talk

Michael Joseph: Founding Safaricom CEO on why he felt restrained sitting on the board much longer
Friday August 11 2023

Michael Joseph is one of the longest-serving executives of Safaricom, having seen the company grow from its humble days into a telecommunication giant. His resignation as a board member caught investors by surprise coming on the back of high-profile exits from the boardroom of East Africa's most profitable company. He spoke to the Business Daily about his exit and why he left at this time.
There has been quite some turnover On the Safaricom PLC board lately. How has your relationship with the new members been, especially the chairman?
I think Adil Khawaja is a very competent chairman. I have seen him in action and it doesn't matter whether I am a board director or not, I will still be available to him.
In the company, I have been with Peter [Ndegwa] now for three and a half years and I think a CEO needs to stand on his own. I am not really good board material, I am a CEO type of person, I like being in charge. I am not the kind of person that likes to take direction or waits for guidance and as a director, I feel a little restrained.
There is a pervasive view that you have been hounded out of the board of Safaricom PLC. Is this the case?
I was definitely not forced out, that's for sure. It was my own choice and the Chairman, the CEO, other board members and the government wanted me to stay longer for sure. I don't see that from a time point of view I needed to stay longer.
Even if I look at the new government, as many would know, I am a friend of President William Ruto and I did consult with him just as a way of courtesy.
It is my choice completely. If someone wants to get me out of Safaricom, they would have to do a lot more than this. I could have waited another year I guess but I just thought that this is the right time.
How was the resignation received by Safaricom's inner circle?
I made this announcement informally in our board meeting just a week ago and everybody was surprised and they asked why I was leaving at this time.
I had discussed this with the chairman and with Peter Ndegwa, [the Safaricom CEO] and I had told them that this was my intention.
I think everyone would have loved me to stay but also look at it from their position. If I am a CEO, I don't want the founder CEO looking over my shoulder all the time, especially with my kind of personality as a maverick and someone who speaks their mind.
Did the thought of resignation come abruptly or it's something you had considered for a while?
I have been thinking about this for quite some time now. The main reason is that I have been on this board for 23 years now right from the very beginning of Safaricom all the way through either as CEO, board chairman and then director and I just thought that the time has come for me to step down from the main Safaricom board. 
The timing of it is because I am quite heavily involved in Safaricom Ethiopia and I am still chairman of the three Ethiopia companies (the Holding Company, Voda Family Company, and the Safaricom Ethiopia Company) and I am also an adviser to the CEO of Ethiopia and that takes a lot of my time. Being off the main board gives me a little more time to concentrate on Ethiopia.
Don't you think exiting at a time when the firm has reported a sustained decline in net earnings will spook investors? 
Probably it would a little bit but the big issue with Safaricom if you look at the earnings and the share price is Ethiopia; this is really the big risk for Safaricom.
The fact that I am staying on as board chairman for Ethiopia and as an adviser to the company in Ethiopia should alleviate that worry. Ethiopia is a challenging market and I am still there. 
I was chairman when Safaricom went into Ethiopia and I believe it is my duty to stay on for that. It will take four to five years before we start seeing any meaningful contribution to the company from Ethiopia.
There's never a right time to leave a company of this nature especially given my involvement with the company from the very beginning and I could stay on for another 10 years to be honest.
But I just think that at some point your value diminishes and I am not a great board person. I can do a lot more off the board than on it.
Who, in your mind, would make an ideal replacement now that you have exited? What traits would you recommend?
When I stepped down as chairman, I became a nominated director of Vodacom and so I represented Vodacom on the board.
So, my replacement will certainly come from Vodacom. Hopefully it will be somebody that brings a broader view of strategy and where the mobile industry is going in general and also to bring onboard commercial experience. Board members are there for strategy and governance, not to tell management how to operate.
Some have said that your exit marks the end of Safaricom's golden era. Do you share this view?
I always use the analogy of a tanker. Safaricom is a tanker that has been going full speed ahead with clear direction and is very valuable.
When I stepped down, Bob Collymore came on board and I had some concerns about him but he came around to the right way of thinking and continued steering the ship in the right direction. 
Then we hired Peter who is a different guy with a different personality and you have some concerns in the beginning about whether he will keep the ship going in the right direction and I feel that he is.
Maybe he has a different way of doing things, maybe I wouldn't have done it that way but he certainly is a strong manager. It certainly is the end of an era; I just hope not the golden era.
→ [email protected]
Source link
(This article is generated through the syndicated feed sources, Financetin doesn't own any part of this article)