Microsoft has answered (here the document) to the cause brought by the ftc extension (Federal Trade Commission) to block the acquisition of Activision Blizzard. In the document, the Redmond company explains the reasons that led it to make the offer and the reasons why the operation should not be blocked.
"Xbox started behind Nintendo and Sony when he started making consoles 20 years ago and today remains in third place", Microsoft is quick to point out in the document. "Xbox has almost no presence in mobile gaming eitherthe fastest growing market in gaming and where 94% of gamers spend their time today."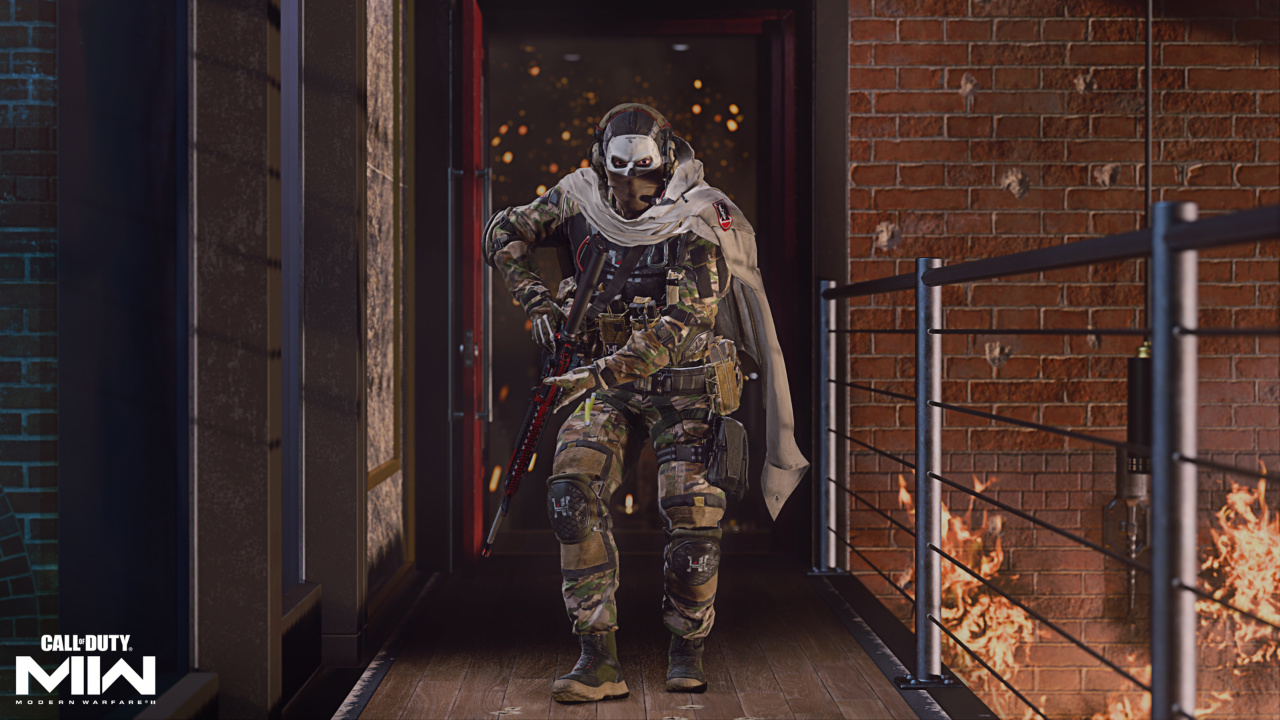 "Microsoft is trying to acquire Activision for try to become more competitive in this global expansion of the industry. His vision for the deal is simple: Xbox wants it increase its presence in mobile gaming and three-quarters of Activision's gamers and more than a third of its revenues come from mobile. Xbox also believes it's a good business to make Activision's limited portfolio of popular games more accessible to consumers by putting them on more platforms and making them more affordable."
The document underlines that "this includes Call of Duty", reaffirming once again the desire not to make it exclusive, so much so that it has ensured the commitment to bring it to Nintendo platforms, from which it is absent. "A single game acquisition by the third-largest console maker can't disrupt a highly competitive industry. This is especially true when the manufacturer has made it clear that it will not limit the availability of the title. The fact that Xbox's dominant competitor has so far refused to accept Xbox's offer does not justify blocking a transaction that will benefit consumers."
Microsoft also said that after nearly a year of investigating the deal and examining millions of Activision Blizzard and Microsoft documents, the FTC has not brought concrete evidence that Microsoft is trying to block the arrival of Call of Duty on the PlayStation. "No emails, no texts, no testimonials. There's a reason for that: Xbox does not intend to take that step. Xbox has some exclusive games, which are a necessary feature of any content-based business, but it can't afford to exclusive Activision games without undermining the underlying economics of the transaction."
The company therefore paints itself as a "not so strong" force industry and to make it clear he has produced pie charts illustrating the following situation: Xbox has a 16% share in terms of console units sold, a 10% share of exclusive titles sold and a 0.3% share of mobile gaming revenue. Activision Blizzard King also has a 4% share of global mobile gaming revenues. Focus therefore on the mobile sector and the desire to expand the audience of Activision Blizzard King titles bringing them to more platforms and putting them in Xbox Game Pass.
Furthermore, in the document three Bethesda games are cited as safe Xbox and PC exclusives, but since the passage is obscured, the names cannot be read. They should be Redfall, The Elder Scrolls VI and Starfield, but obviously there is no certainty. Microsoft only specifies that they are "all designed to be played primarily alone or in small groups".
Precisely on the subject of exclusives, the FTC is contesting a passage of the lawsuit in which it is said that Microsoft would have provided assurances to the European antitrust authorities that it has no incentive to prevent the arrival of Bethesda games on rival consoles.
"The European Commission agrees that it was not deceived by publicly stating the day after the complaint that Microsoft made no 'commitment' to the European Commission," writes the Redmond house, "nor did the European Commission 'rely on statements made by Microsoft regarding ZeniMax's future game distribution strategy."
All that remains is to wait for new developments, bearing in mind that according to Phil Spencer, CEO of Microsoft Gaming, the agreement with Activision Blizzard will make Xbox the third gaming company in the world in terms of turnoverbehind the Chinese Tencent and its long-time rival, Sony.
Thank you for reading this post, don't forget to subscribe!