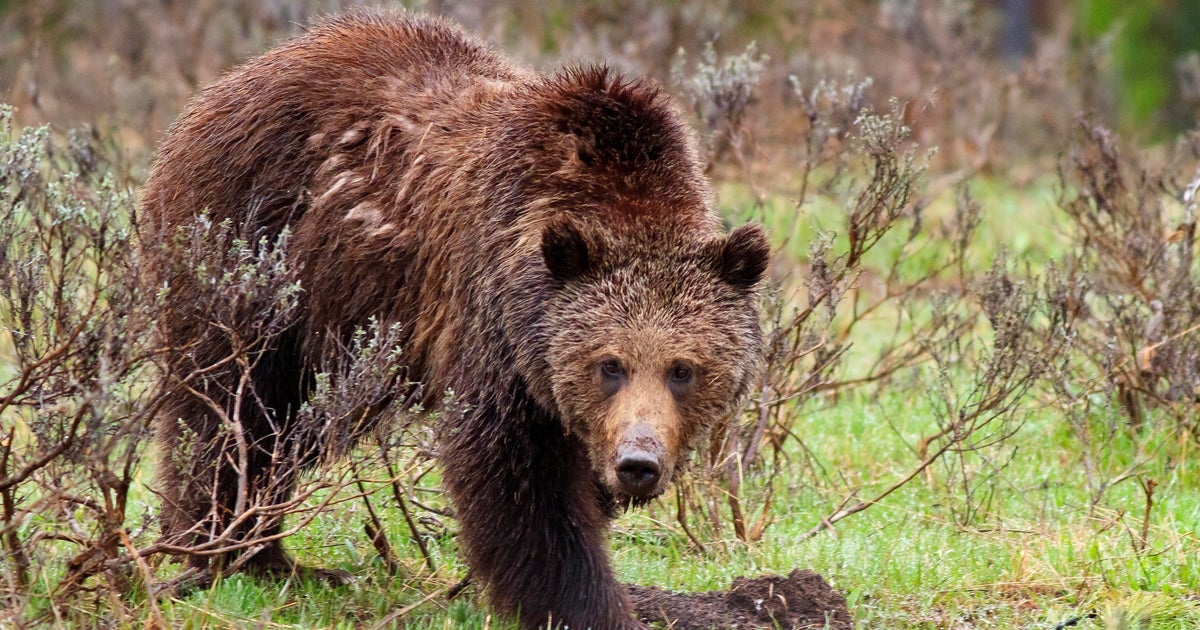 Officials have closed part of the Custer Gallatin National Forest in southwestern Montana after a hunter was severely mauled by a grizzly bear.
The hunter Friday was tracking a deer when the bear attacked, according to the Gallatin County Sheriff's Office. Members of the hunting party called 911 at about 1:45 p.m., the Bozeman Daily Chronicle reported, and emergency crews used a helicopter ambulance to fly the hunter to a nearby hospital.
The attack happened south of Big Sky, a popular resort area about 55 miles north of Yellowstone National Park. The U.S. Forest Service implemented an emergency closure in the area near the attack while authorities seek the bear, which they said may have been shot.
In recent weeks, a number of aggressive encounters between humans and grizzly bears in Montana have been reported. 
On Sept. 2, authorities killed another grizzly after it broke into a house near West Yellowstone. That grizzly had fatally mauled a woman on a forest trail west of Yellowstone National Park in July, and also attacked a person in Idaho three years ago.
A homeowner reported that the bear, along with a cub, had broken through a kitchen window and taken a container of dog food, Montana Fish, Wildlife and Parks said in a statement.
Later that day, agency workers captured the cub and shot the 10-year-old female grizzly with authorization from the U.S. Fish and Wildlife Service, because grizzly bears are protected under the Endangered Species Act. Genetic analysis and other identifying factors confirmed that the killed bear was involved in the July 22 fatal attack on Amie Adamson, 48, a former teacher from Kansas, about 8 miles from West Yellowstone. Efforts to trap the bear at that time were unsuccessful.
The bear, which had been captured in 2017 for research purposes, was also involved in an attack in Idaho that injured a person near Henrys Lake State Park in 2020. The park is 16 miles by road from West Yellowstone.
On Aug. 29, two men shot an adult grizzly bear after a surprise encounter in Flathead National Forest in Montana, state officials said. During the incident, one of the two men was also somehow shot in the back. 
Yellowstone said it averages about one bear attack per year. According to the National Park Service, eight people have been killed by bears at Yellowstone National Park since it was established in 1872. 
Grizzly bears are protected under the Endangered Species Act in the lower 48 states. The Montana Department of Fish and Game warned in a press release issued Friday that the likelihood of encounters between grizzlies and humans is increasing as the bear population grows more widespread in Montana.
"This time of year is when bears are active for longer periods as they consume more food in preparation for hibernation. This period overlaps with hunting season and other fall recreation activities," the agency said.
Source link
(This article is generated through the syndicated feed sources, Financetin neither support nor own any part of this article)